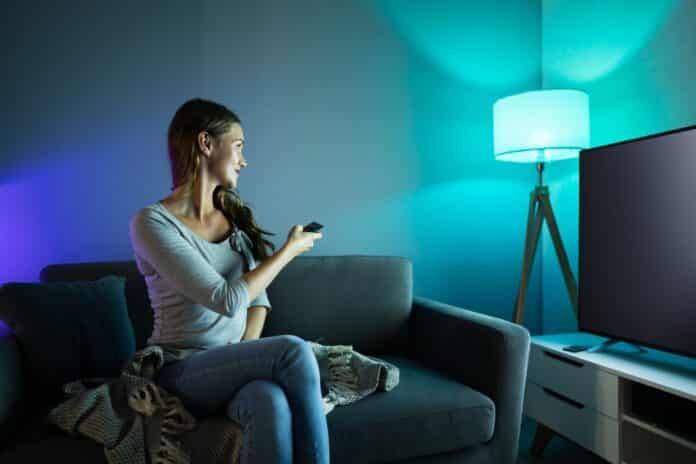 Advertisement
[adrotate banner="23"]
Bringing flexibility, increased visual comfort, aesthetics, energy saving, durability and security, all under one umbrella.
Sustainability and convenience are the need of the hour. Today, every gadget, commodity and even concept needs to be future-proofed, so are the lighting systems. From incandescent bulbs, halogens, CFLs to modern LEDs, the lighting industry has come a long way. The current tech-savvy is magnified with smart or intelligent lighting, which possesses automated or mechanical abilities, and intelligent lighting controls, which are designed to build up energy efficiency while enhancing accessibility as well as productivity. "Smart lighting is an innovative technology that is replacing conventional lightings such as incandescent bulbs, halogens, CFLs, etc. with more efficient LED lights and sensors for energy conservation", says Mayank Visariya, Product Marketing Specialist- Building Automation, Electrification-Smart Building Division, ABB. Lighting controls allow efficient lighting management, which eventually turns out to be cost-effective, by reducing overall energy consumption. They enable a profusion of functions, ranging from regulating color temperature, light levels scheduling, to intuitively sensing occupancy or providing automatic illumination. Also known as automated lighting, moving lights, moving heads, intelligent lighting (ILS) can produce exceptionally complex effects. However, the ingenuity often lies with the lighting designer, control system programmer or lighting operator. In simple words, the primary objective of intelligent lighting is to make the users' lives easier while saving their money on electricity bills by conserving energy. "The primary role of a control system is to make the environment Safe, Secure, Sustainable and Livable. Automated lighting systems provide a sense of security to the consumers by allowing them to control and monitor the installed systems on demand. SELV (Low voltage systems) make user controls and environments- shockproof, short circuit proof and reduce main power cabling. The comfort and convenience that comes with these systems play a secondary role. People can now manage the environment of their house on a single touch", says Bhavesh Doshi, Founder and CEO – Entelechy Automation, and Casambi Distributor. 
Advertisement
[adrotate banner="34"]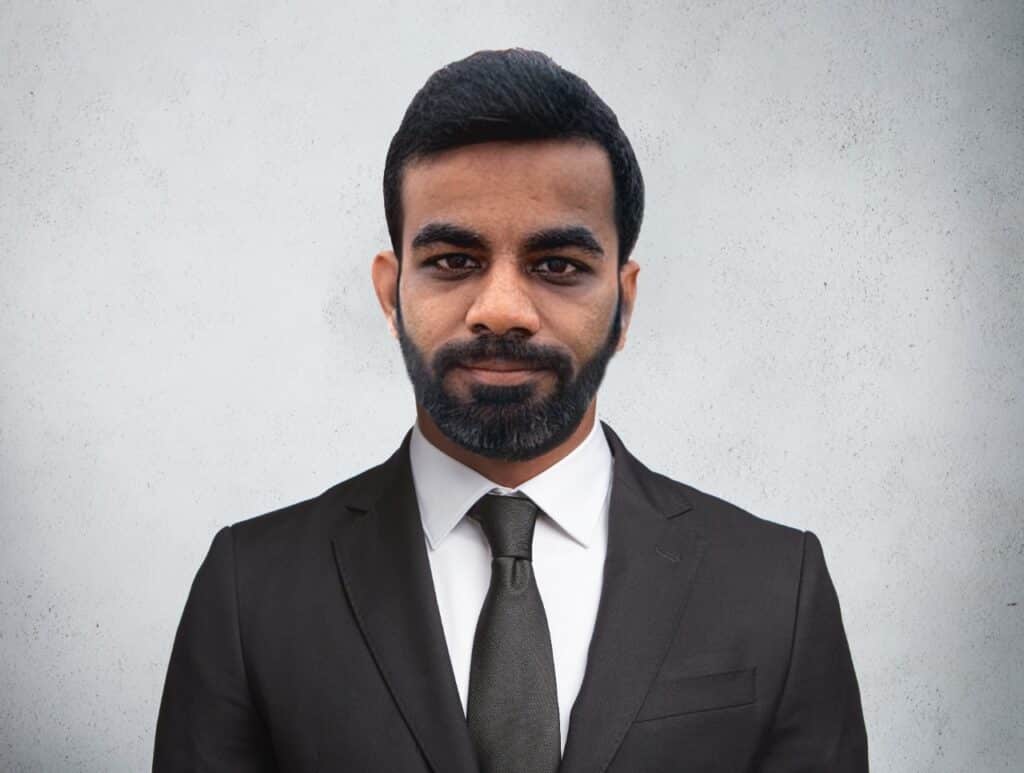 "With India being the second most populated country in the world and one of the largest consumers of electricity, it has been witnessing an increasing electricity demand-supply gap. This has resulted in regular power shortages and blackouts across the country. The lighting sector currently accounts for around 18% of the total electricity consumption in India. As a result, the government is playing an active role in replacing the current lighting sector with more energy-efficient products. This is expected to drive the market for smart lighting in India", adds Visariya. 
Smart lighting controls mostly use wireless transmissions to send and receive signals when connected to the internet or Bluetooth connection. Besides, there are automatic solutions like emergency lighting and daylight sensors. "Demand in the residential sector has boosted due to the convenience of smart lighting technologies and the comfort that comes with installing these wireless technologies", says Doshi. A standard lighting control comprises a manual on/off switch, that the user needs to physically turn on and off while entering and leaving the room respectively. On the other hand, network lighting control systems use low energy wireless transmissions to send and receive signals while enabling the user to remotely manage and control multiple lights through a smartphone or tablet. With the help of specific intelligent lighting software, one can change light levels, set up different scenes or sunset/sunrise times, group luminaires and a lot more. Also, data can be stored and usage charts can be created to monitor energy levels accurately. Under the lighting control umbrella comes dimmer switches, which allow one to adapt the light levels to create the desired ambient illumination. Available in eye-catching wall-mounted panels, keypads or touchscreens, dimmers use minimum electricity and help to reduce the energy cost of a building. Besides, LED lighting and lighting controls of good quality are capable of providing more than 50,000 hours of illumination. Therefore, smart lighting and lighting controls can be considered as a true amalgamation of aesthetics and feasibility. "Apart from reducing energy consumption and cutting electricity costs, smart lighting also offers numerous other advantages to end-users. Instead of using switches and push buttons, smart lights use motion sensors that can automatically switch the lights on and off when the consumer enters or leaves a room. Moreover, smart light bulbs use LEDs that can be adjusted using a smartphone so that they can change colour according to the user's requirements and can also be switched on and off from a remote location. Some of the other major factors driving the smart light market in India include increasing affordability of smart lights, technological advancements, development of various smart cities, increasing awareness levels, etc", explains Visariya.
Market Scenario
Valued at $7.49 in 2019, the global smart lighting controls industry is expected to reach $26.06 billion by 2027(as per Allied Market Research reports). As intelligent lighting controls are proved to be energy efficient and performance enhancers, these are being increasingly adopted by households to primarily reduce energy consumptions. This is because people, today, are understanding the need for energy management and the concept of sustainability. The rapid adoption is one of the key factors that is immensely contributing to the growth of the global intelligent lighting controls market. Besides, the governments of numerous countries all over the world have formulated regulations to productively utilize and manage electricity consumption. For example, China's five-year plan targets energy-efficient projects and European 2020 energy aims to reach net-zero energy consumption in both private and public buildings. Government initiatives like these are also expected to lift the adoption of lighting controls worldwide.
COVID-19 pandemic has seriously affected the global commercial sector. The lengthened lockdown and multiple uncertainties had restricted people from stepping out of their houses, which brought in the culture of work from home. This created the need for home up-gradation, with suitable working and relaxing lights. "As a result of prolonged lockdown, suspension of travel and business activities, the hospitality industry, which is one of the major markets for lighting controls, faced a huge deterioration. Many companies have adopted home office policy, which in turn reduced the desire for workplace expansion or upgrade. The retail industry has suffered too. However, the pandemic did help the sales of lighting controls for the residential market due to increased stay-time at home. People started caring more about home hygiene, aesthetics and the environment. More home improvement projects were witnessed globally and locally, which did stimulate the demand for lighting controls", says Ravi Kant Sharma, Business Manager, Lutron.
Among the whole range of components, like sensors, ballasts & LED drivers, dimmers & switch actuators, microcontrollers, transmitters & receivers, and intelligent luminaries, comprised by the intelligent lighting controls, the ballast and LED drives segment are expected to fetch the highest revenue in the coming years. Besides, the intelligent luminaires segment is also anticipated to grow briskly, while registering a striking CAGR. Research says, North America, with the highest revenue contribution of $2,616.4 million in 2019, is projected to reach $7,696.3 million by 2027, with a CAGR of 15.0%. Conjointly, North America and Europe accounted for around 63.3% share in 2019, where North America alone constituted 34.9% share approximately. Besides, Asia-Pacific is expected to observe a 20.5% CAGR by 2027.
The increasing popularity of LED bulbs and architectural lighting for both indoors and outdoors is an outcome of the speedy transformation of the use of these lightings. LEDs considerably reduce energy consumption and are available in a huge array on both online and offline markets. This eventually results in increased sales. Countries like the US, the UK, China and India are currently witnessing a high demand for intelligent lighting and lighting controls due to mandated government regulations.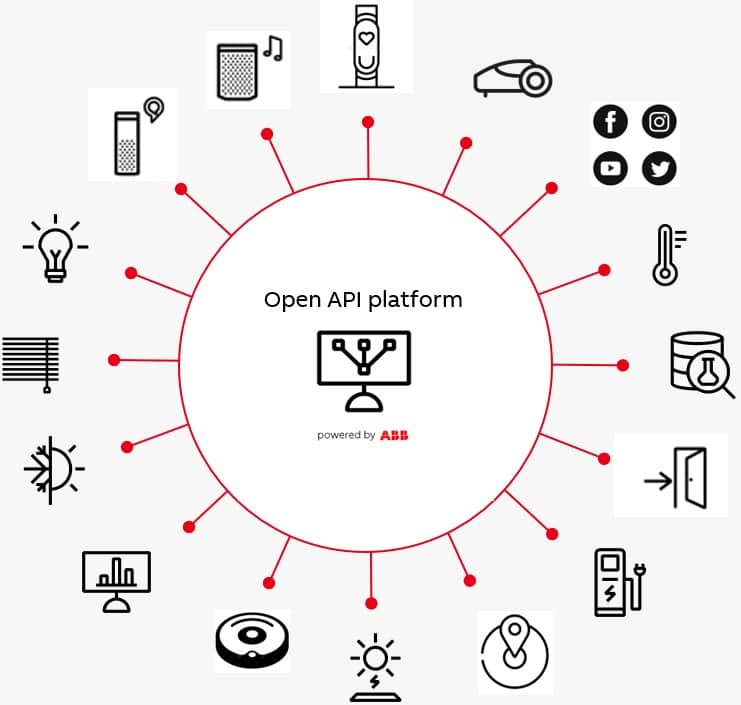 Intelligent lightings for mental health
"Numerous studies have proven that accessibility to daylight and outside views can improve productivity and mental health. But, the proper control of sun-glare or excessive artificial light is important for eye care. A perfect balance of natural and artificial light can not only enhance the occupant's comfort but also improve health and productivity. The ability to control the light level and create the right ambience for different activities and moods is essential for a quality life, be it at home or work. There are times when you need to roll up your sleeves and concentrate. Also, there are times when you just want to lay back and relax. This kind of convenience and options cannot be experienced without the help of a good lighting control system. A lighting control system can help you create the right ambience at a touch of a button", says Sharma.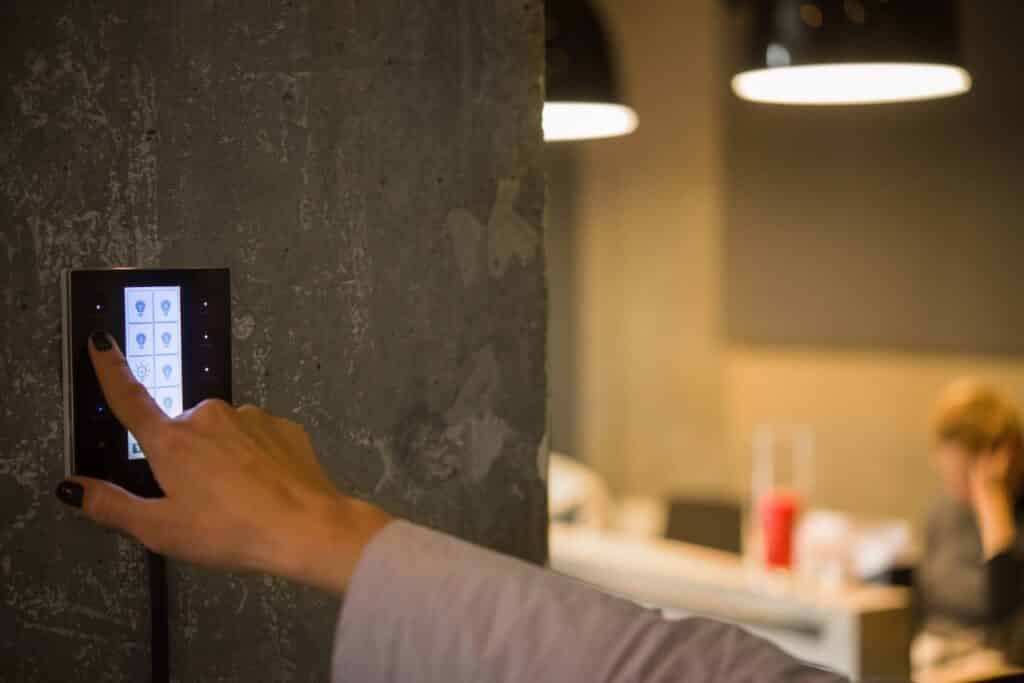 Supporting the above statements, Doshi says, "It has been scientifically proven that lighting directly affects human health. For example, blue LED light is proven to affect the secretion and depletion of hormones. Blue light suppresses the production of melatonin that keeps us awake and functioning throughout the day. Our sleep and wake cycles are also impacted by lighting exposure. Light syncs with our body clock and keeps the circadian rhythm of our body balanced. This is very important to maintain a healthy sleep and wake pattern". "In an office, adequately lit rooms increase the productivity of the employees to a great extent. Intense bright lights or glare often lead to straining and stress which in turn reduces productivity. Well-designed offices often feature mildly bright smart lighting that leads to lesser eye fatigue, reduces headaches, improves alertness and indirectly impacts the daily productivity and efficiency of the employees. Proper lighting helps employees maintain a healthy state of the mind. Mental health is an important aspect when it comes to lighting. Inadequate and improper lighting can negatively impact our mental state by increasing anxiety levels, reducing the concentration and efficiency", adds Doshi.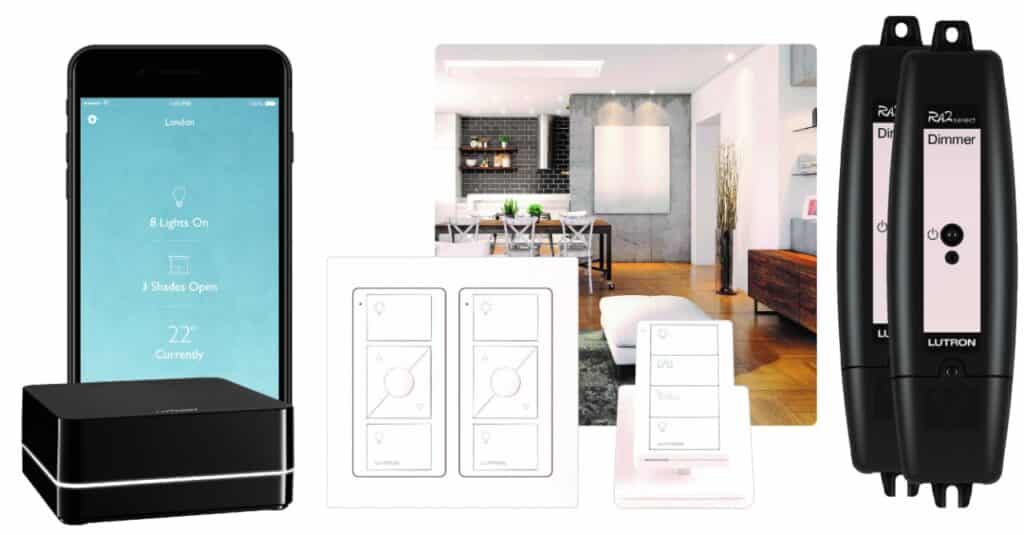 Major barriers hindering the industry growth
"Based on surveys and interviews of stakeholders covering consumers, manufacturers, system integrators, builders, architects, service providers etc. (conducted as part of the baseline assessment of Indian Smart Home Market), key barriers to adoption of smart home automation products and services were identified. The major barriers are limited awareness among consumers regarding energy savings and Return on Investment (RoI), cost of acquisition of technology, absence of relevant data privacy and cyber security policies, product testing and certification facilities, product regulation including interoperability, a mandate for builders for home automation, case studies based on locally available data, nudges, gamification etc. for generating consumer interest", says Visariya.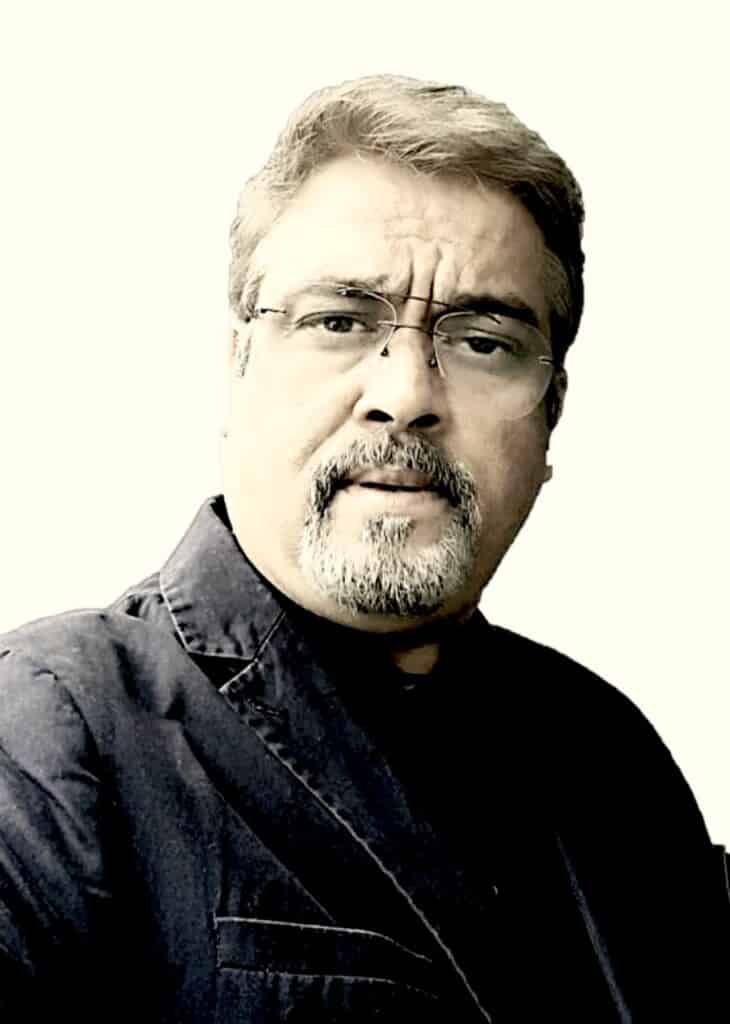 Latest Innovations
"Intending to promote a healthy carbon footprint, the industry has come up with the latest green initiatives like daylight harvesting, a technology that makes use of natural sunlight to regulate indoor artificial lighting. This technology contributes to the modern requirements of lighting control systems and helps make the system smarter. Personalization is another luxury that consumers enjoy through these devices and systems. Beam Shaping, Dynamic Lighting, Motorized Lighting etc. add flexibility to the lighting systems and highly add to the experience of the end-user. Façade lighting is another technology that is gaining momentum in the modern-day. With the use of façade lighting, it has become possible to accentuate architectural designs and draw focus to architectural details. It gives an artistic touch to buildings", says Doshi.
Notifying of the latest innovations in the lighting sector, Sharma says, "One of the latest innovations is the tunable white technology. Tunable white LED lighting fixtures and compatible lighting controls enable adjustment of color temperature and intensity to create beautiful and dynamic spaces that adapt to your needs over the day. Even for a space without a window, tunable white lighting can mimic natural daylight with varying color temperature and intensity throughout the day. Combining tunable white lighting control with other functions like time scheduling, voice control or fine-tuning, homeowners now can always enjoy the best lighting environment to match their activities and moods without moving their fingers. This is especially beneficial to the busy and luxury-avid lifestyles of the urban mass after a long and hectic day".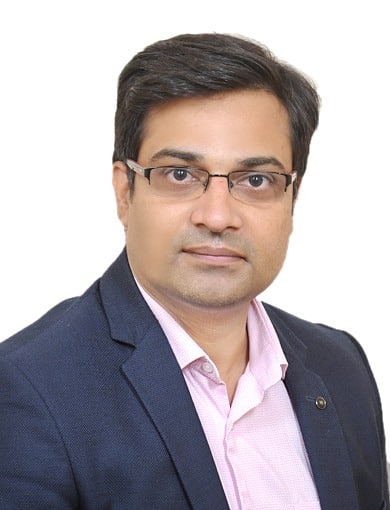 Bright years ahead
Though incurs high initial installation costs, smart lighting controls ensure significant cost savings in the long run. Depending on the type of solution, an average payback period for intelligent lighting control installation is around 2-3 years. However, technological advancements and dropping prices of sensors, microcontroller units and other lighting components are expected to eventually reduce the payback time in the coming years. Besides, increasing fondness for energy-efficient lighting solutions is expected to bring to the plate lucrative growth opportunities for the worldwide smart lighting controls market.
Speaking on the future possibilities and scopes for the industry, Sharma says, "Soon, automatic shades will become more popular as more people would be keen to get complete control of daylight and hence get daylight and electric light controls integrated. The high penetration rate of mobile phones and acceptance of app-based solutions will also help the growth of lighting controls. Also, the ongoing trend of smart home and IoT is anticipated to aid the growth of lighting controls market, while establishing intelligent lighting and lighting controls as an integral part of a comfortable, intelligent, healthy and productive home". 
Advertisement
[adrotate banner="30"]