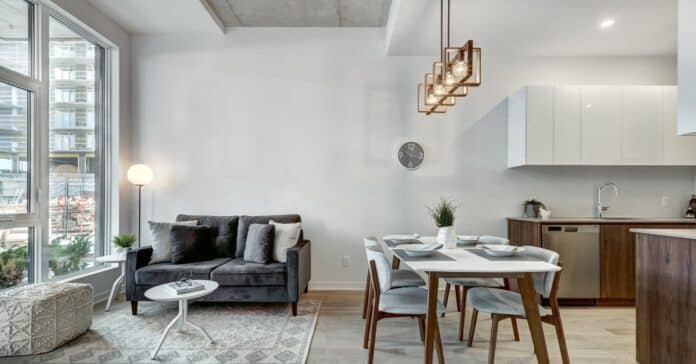 Advertisement
[adrotate banner="23"]
Unveils DigiSelect Homes to offer a futuristic and luxurious experience at Piramal Mahalaxmi, Piramal Aranya, and Piramal Vaikunth
Integrating digitalization with their residential portfolio in Mumbai, Piramal Realty, the real estate development arm of Piramal Group, has recently launched digitally enabled smart apartments known as DigiSelect Homes. These apartments are backed with advanced technology that helps the homeowners manage different home devices through voice commands and app-controlled biometrics. Also, DigiSelect Homes offer energy-efficient features, using which the users can open/close curtains, customized lights, and control room temperatures by merely giving voice commands to home assistants like Alexa, Google Assistant. The main lock features an interface that can be controlled via apps. Also, the apartments boast a dual security camera setup with motion sensors, that streams the living room(interior) and the outside lobby area(exterior), through a secured app and sends notifications to the homeowner if any movement is detected in his/her absence. 
Advertisement
[adrotate banner="34"]
"Today, young homebuyers prefer digital experiences in their homes; which compliments their high-tech lifestyle, matching their aspirational status seamlessly. With this launch, we will offer our residents the future of luxury living with endless possibilities. We aim to create homes that significantly improve the quality of life of individuals and families by beginning the journey to intelligent luxury", stated Mr Gaurav Sawhney, Chief Operating Officer, Piramal Realty.
Due to the dynamic work culture of the progressive new generation, a steeply rising demand for smart, multifunctional, interactive, and flexible spaces are witnessed in metropolitan cities. In India, a drastic upgrade in wireless internet, cloud-based services and IoT(Internet of Things) technology is constantly fuelling the smart home or home automation industry. Numerous Piramal projects like Piramal Mahalaxmi, Piramal Aranya and Piramal Vaikunth encompass an experiential zone featuring voice and app-controlled curtains, lights, morning scene-setting and an automated door lock. These zones are set up to give a glimpse of the smart side of luxury living.  
Advertisement
[adrotate banner="30"]