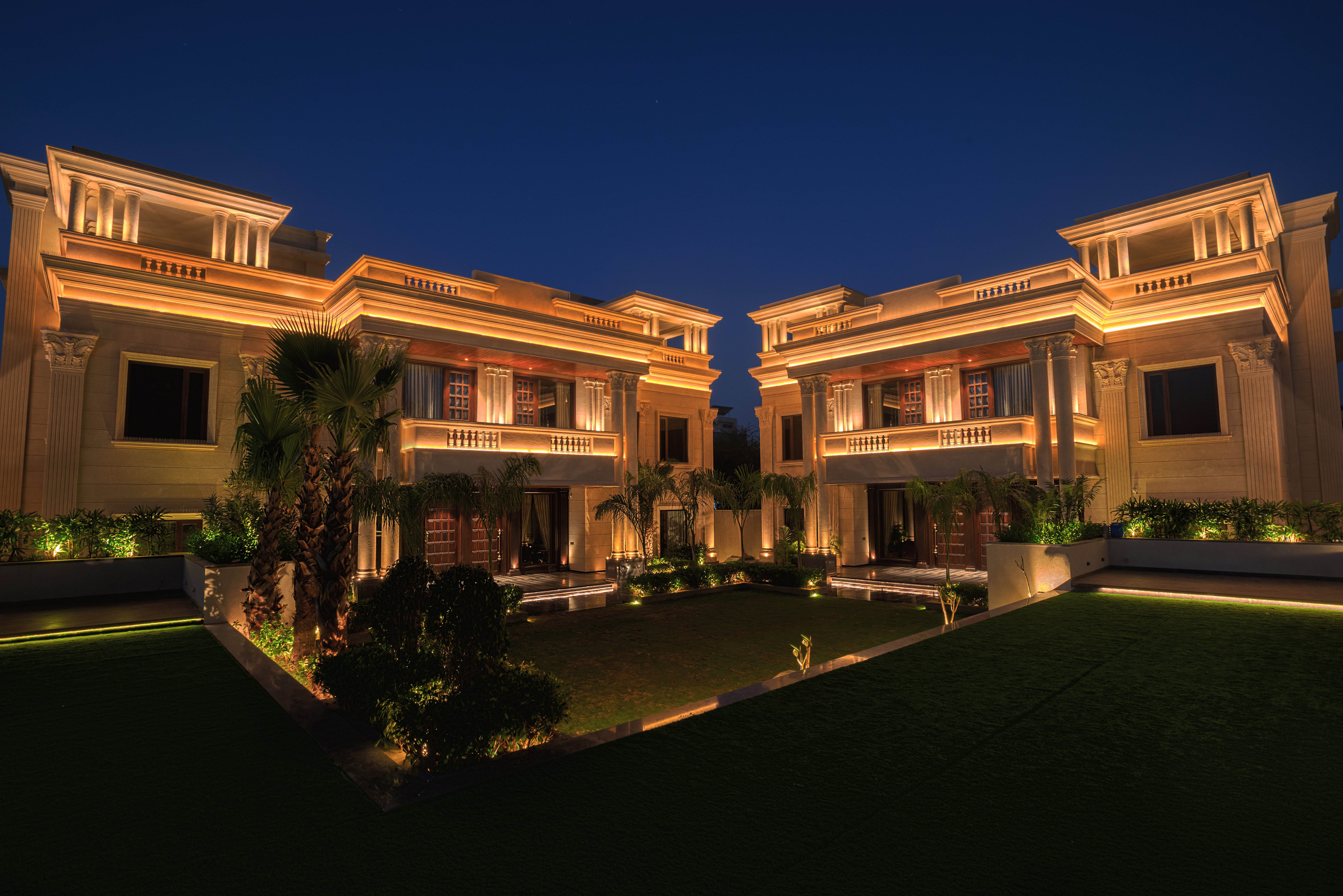 Advertisement
[adrotate banner="23"]
Architect, Interiors & Automation by : Ar.Nikhil Agrawal Founder & Principal Architect of Design Atelier
Advertisement
[adrotate banner="34"]
A beautiful residence, having a built-up area of about 20,000 square feet. Location: Queens Road, Jaipur. 
The Scope of Work
The scope of work for this project contained the architectural aspect, landscaping, and interior design along with interior styling to suit the client's lifestyle. This residence is designed and executed by Design Atelier right from its initial stages. The planning and improvisation went parallel to the construction with regular inputs from the client's end.
The Client's Vision
The clients had the initial idea of building their residence with the ultimate luxury and lavishness. They requested for a home, which defined their status of living, with the interiors to be done in a manner that reflects their style. 
Challenges Faced 
The planning aspect of any project is always challenging, yet a relishing task. Design Atelier was happy to accomplish the client's requirements, which assisted in a smooth transitioning of the project from the initial design to the execution stage and the final finishing one.
The biggest challenge faced by the execution team was when the pandemic broke out(in 2020), and the project was at the completion stage. It became difficult to reallocate the resources after the lockdown and bring the project back on track.
Automations Integrated 
The smart home automation installed in the residence was by Lutron. Design Atelier usually goes for automation by Lutron in most of their projects, as the lighting controls increase the comfort while improving productivity, and the dimmers aid in saving energy.
Being in this field for more than 10 years, with a well-trained team including civil engineers, consultants, site supervisors, designers, and vendors. Design Atelier was able to meet all the requirements of the whole project from design to execution and from interiors to automation giving the client peace of mind and allowing for flexibility in the project.
Eventual Outcomes
By doing this residence, Design Atelier got a chance to explore the darker colour schemes, a choice that comes with more creative constrictions than lighter or more conventional palettes. The end result was successful in achieving a dark home design that feels more comfortable and accessible with extra efforts to lighting, composition, and contrasts.
Client's Feedback 
This residence portrays a 'wow feeling' to any viewer's eyes. The client was overwhelmed with the final result. They felt that it turned out to be a true reflection of their taste and style of signature chic.
Final Takeaway
This project will always remain close to Design Atelier's heart, though for a designer/architect every project holds a special place and is a unique work experience. But specifically about this residence, it allowed the team to experiment and play with the interiors in an exclusive manner which turned out to be a fruitful undertaking.
Advertisement
[adrotate banner="30"]