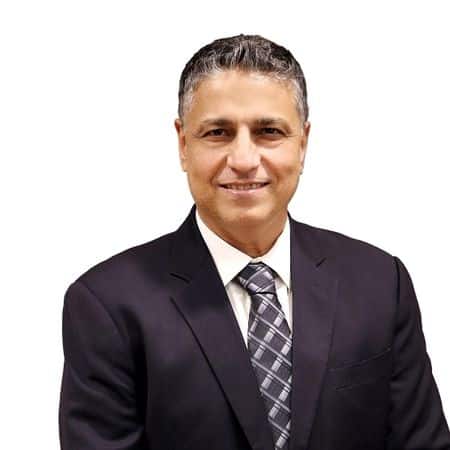 "The scope with technology is unlimited, and the industry has potential for growth"- says Ar. Reza Kabul.
Smart Homes offer a beautiful blend of convenience and technology which has been sought-after by the elite for the last few decades. Media awareness and aspiration levels have also added to the demand for Smart Home Solutions. "It appeals to an audience across the demographic in terms of convenience, security, and lifestyle. While it was initially perceived as luxury, the development in the industry and the competitive market pricing has opened this segment to a larger audience. It is gaining popularity right from home-owners, to property developers, commercial offices, and the hospitality industry", conveys Ar. Reza Kabul, President, ARK Reza Kabul Architects.
Advertisement
[adrotate banner="34"]
"End-users today are selective about their requirements when it comes to Smart Homes; right from the lights, fans, and air-conditioning, to televisions, blinds, sound systems. The possibilities are endless with the option of connecting any electronic device that can be attached", he adds.
Products of which category (lighting, security, entertainment etc.) witness maximum demand when it comes to integrating smart home devices while doing the interiors? Why?
While all three categories (lighting, security, and entertainment) offer a large variety of products and solutions, major homes within metro cities in India focus on lighting and security as a must-have in automation. If their budgets allow, then automation in entertainment is also incorporated in their interiors.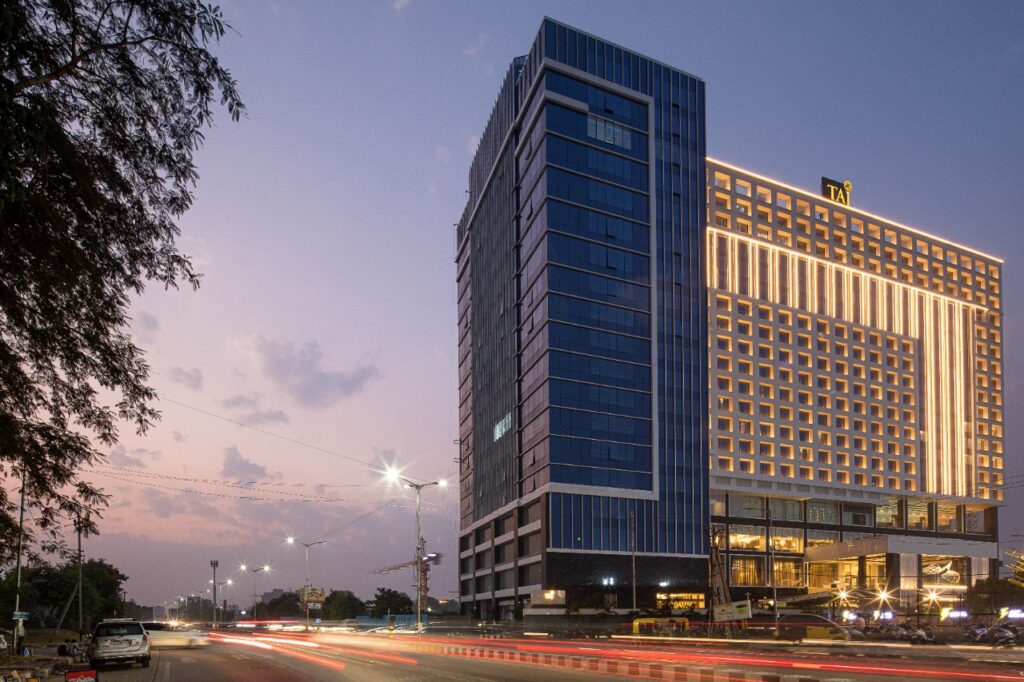 What according to you are the major benefits of Smart & connected homes in the current "tech-savvy-era"?
In my opinion, I would list the following factors as the key benefits of incorporating smart home technology into design:
– Universal control of home functions
– Increase in energy consumption efficiency
– Remote access
– Increased home security
In which sector(hospitality, commercial, residential), according to you, traditional devices and techniques are getting rapidly displaced to make room for smart devices and systems, aided with the latest technologies? And why?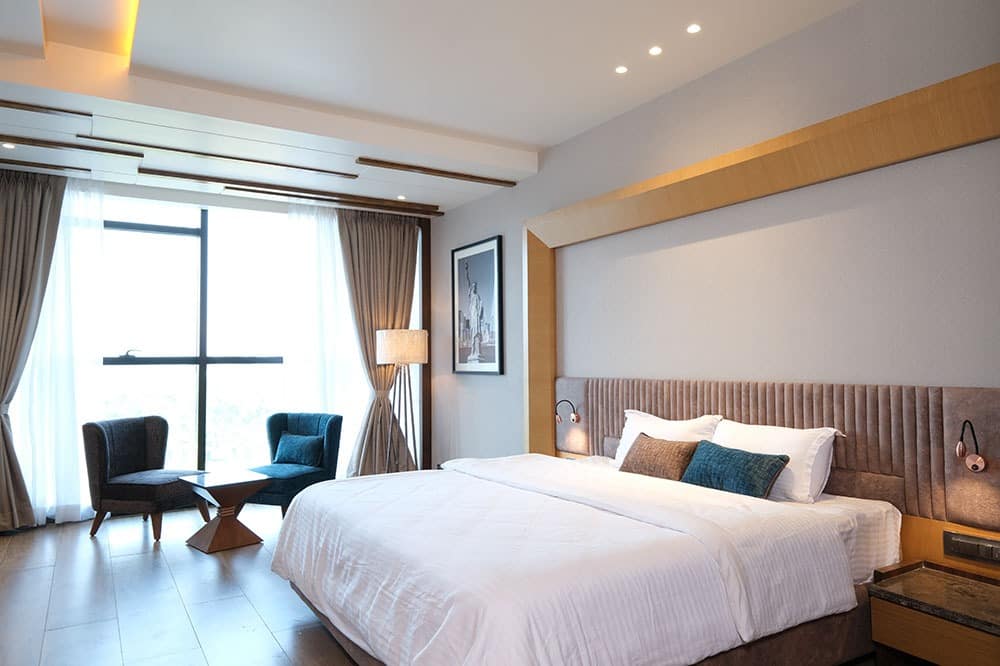 Luxury Hospitality has been at the forefront of integrating automation to offer an added level of convenience to their guests. Right from keyless entry, to in-house apps to control the air-conditioning, lighting, and curtains module; the industry uses state-of-the-art devices to provide their guests with a seamless experience.
The commercial design has also incorporated automation in the level of effectively managing and controlling operational costs and overheads. From sensor technology to illuminate and temperature control busy areas, to offer a more effective and productive environment for their employees.
As for the residential segment, several clients opt for smart home automation to create a sense of comfort and convenience in their spaces. However, this percentage is on the lower spectrum and is limited by monetary restraints.
In what ways do you think the concept of smart homes has contributed to the lifestyles of working professionals?
The convenience of integrating Smart Home technology into the homes and lifestyle of working professionals offers an added level of convenience and security while they go about being their best productive version. For instance, after a long day and a heavy commute back home, the option of remotely activating the home cooling system to walk into a pleasant experience is a priceless convenience. At the same time, given their busy schedules, remotely monitoring home devices such as cameras, lights, heaters, adds a level to the sense of security to the home.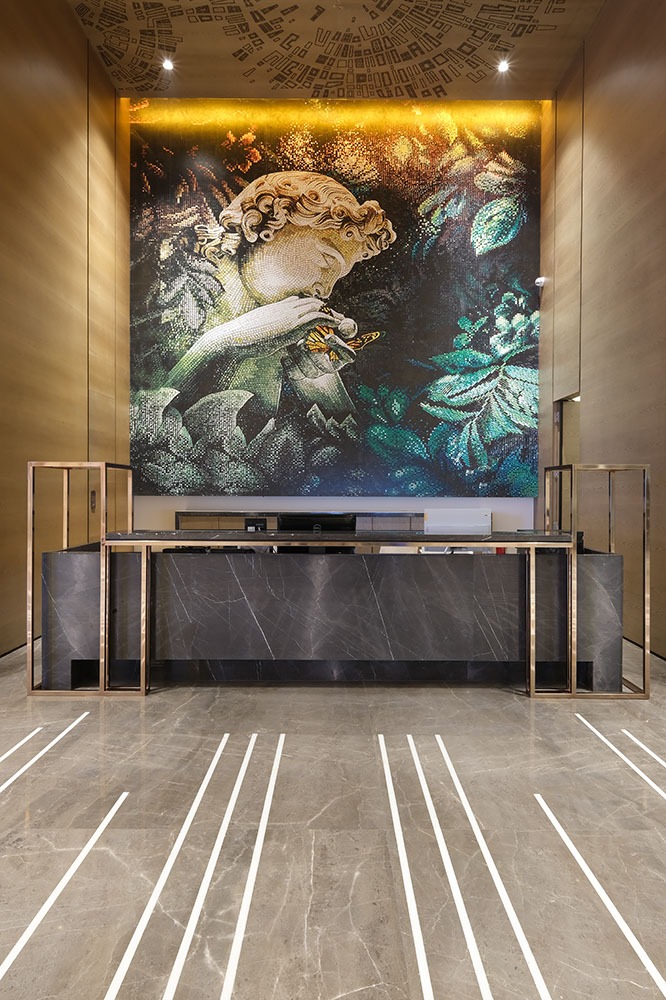 Do you see any challenging factor(economic, social, environmental etc.) that has the strong potentiality to restrain the smart home industry? What, according to you, are the possible solutions?
Budgetary constraints in design, often limit the end-users extent to which they integrate Smart Home technology within their spaces. It comes down to a selection of the must-have integrations, to the ones that can be skipped.
How do you foresee the Smart home industry 5 years down the line?
Smart Homes as service and technology is still in their nascent stage. With the competitive pricing, and base-level integration with third-party devices like Apple Home, Google Assistant, and Siri, there is a large extent of growth.
Advertisement
[adrotate banner="30"]