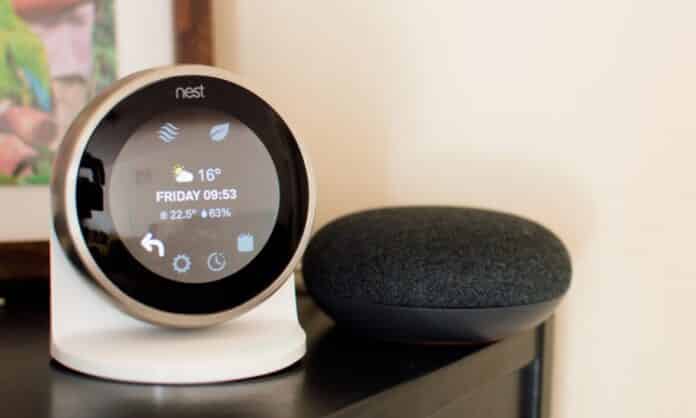 Advertisement
[adrotate banner="23"]
Google announced their long-term partnership in August 2020, the two companies have worked to build as ADT refers to an "integrated home experience." The latest additions include ADT's smart device lineup are doorbells, cameras, and thermostats. These are slated to roll out in early to mid-2022.
"Historically, our brand has been centered around in-home security," said ADT President and CEO Jim DeVries "ADT is evolving to more of a lifestyle and consumer technology brand, a brand that will deliver safe, smart, and sustainable solutions for our ADT customers by focusing on safety, automation and energy management."
Advertisement
[adrotate banner="34"]
With these new additions, Google continues to compete with Amazon in the connected home and voice tech space. During ADT's earnings call, the company announced its plans to enter the residential solar market with the pending acquisition of Sunpro Solar, a provider of residential solar installation that has 56 locations in 22 states.
"With over six million ADT customers, we will have the ability to now cross-sell and, importantly, the opportunity to bundle ADT packages for security, home automation, and energy management," DeVries said.
With the addition of these newly announced offerings, the ADT ecosystem will include monitoring services, smart entry, smoke and carbon monoxide alarms, flood sensors, surveillance, smart lighting, smart doorbells, remote climate control, and solar and battery storage. When ADT and Google announced their partnership they noted that it would bring together Google's Nest hardware and services with ADT's security, professional installation, and monitoring to create an integrated secure home offering.
In 2021, ADT added Google Nest Mini, Hub, and Hub Max to its home automation product set. Customers with ADT smart home security systems now have voice commands and they are compatible with Nest products.
DeVries also said the companies' joint product and engineering teams are developing additional pro-install and DIY solutions that are to be released during the year. "We are confident that our complete suite of innovative, integrated Google products, when combined with our next-generation app and technology platform, will be transformative for ADT, unlocking new functionality and expanding utility for our customers," he added.
Advertisement
[adrotate banner="30"]