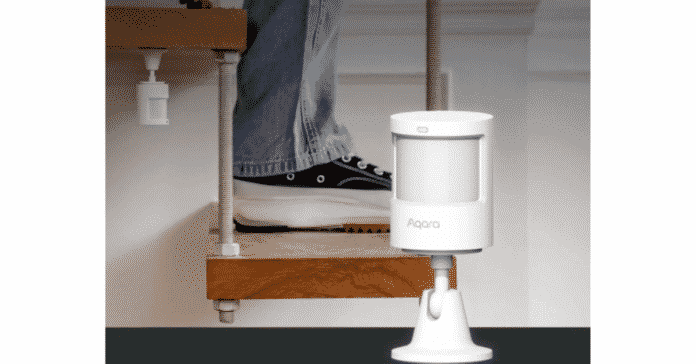 Xiaomi subsidiary Aqara is looking to change the smart home security game with a new motion sensor that's future-forward with up to 5-years of battery life. That's based on recent reports detailing the launch of the new gadget, dubbed the Aqara Motion Sensor P1.
Aqara Motion Sensor P1 links into a smart home ecosystem to allow motion to be detected within a space. That motion can trigger smart home events such as lighting or an alarm. And links into smart homes via an Aqara hub. Specifically, an Aqara M2 or M1S Hub.
Advertisement
[adrotate banner="34"]
In terms of functionality, the newest gadget brings down the rate at which triggers can be set. For instance, the previous model only allowed triggers to happen once every minute. The new Motion Sensor P1 lets users set the detection limit to between 1 and 200 seconds via the Aqara Home app. It also lets users adjust sensitivity across three levels. Altering the distance at which a triggering event happens — either up or down. The medium setting offers 170-degrees of coverage up to 2 meters. Or 150-degrees up to 7 meters.
The biggest change for this new gadget, however, comes in how it connects. With the above-mentioned sensors, it can connect to Google Home, Apple HomeKit, and more. Zigbee 3.0 is also supported. And it's also adding the latest incoming standard for connectivity in a smart home. Namely, Matter.
Matter is a new standard for smart homes that effectively takes things in a universal direction. That's because it's open-source. And, as a result, it doesn't rely on any proprietary connective technology. It's also a standard that's being readily adopted by all major players in the smart home industry. From Google, Amazon, and Apple, down to companies such as Samsung that arguably have a smaller presence in the market.
Advertisement
[adrotate banner="30"]