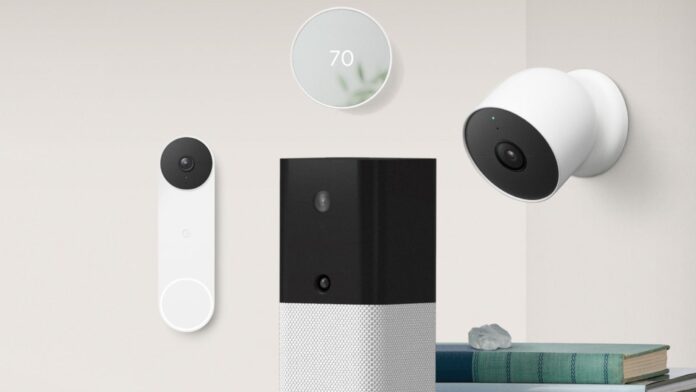 Advertisement
[adrotate banner="23"]
Abode Systems has announced the native integration of Google Nest thermostats, doorbells, and cameras to the Abode platform. Abode is now the first no-contract, DIY home security brand to successfully implement integration with Google Nest products.
Prior to the "Works with Nest" program sunset in 2019, the Abode smart home security platform had deep integration with Nest products, allowing Abode home security users to control and automate Nest devices directly within Abode's App. Now, Google has developed a new API called the Google Nest Device Access program that allows Abode to integrate both access and climate control Google Nest products into the Abode platform and exchange information between the two ecosystems.
Advertisement
[adrotate banner="34"]
The value of the Abode/Google Nest collaboration is most evident in the CUE automation engine, which extends the usefulness and customisable features of the Abode system. For example, Abode users can leverage the connection with their Nest thermostat by switching to `Away' mode on Nest when the Abode system is set to `arm.'
The Google Nest devices that will now work natively inside the Abode App are as follows:
Google Nest Cameras
Legacy Nest Cam
Google Nest Hub Max (has camera)
Legacy Nest Doorbell
Google Nest Cam – indoor/wired
Google Nest Cam – indoor/outdoor wireless (battery)
Google Nest Cam – with floodlights
Google Nest Doorbell, wired
Google Nest Doorbell, wireless (battery)
Google Nest Thermostats
Nest Learning Thermostat
Nest Thermostat
This integration provides a rich set of features and options including Google Nest camera and doorbells to access each device's live stream and, for some, record a video clip when an event is triggered. Customers will be able to set triggers or conditions within the Abode CUE automation engine and customize responses based on triggers such as temperature or humidity for the thermostat as well as person, motion, and sound detection from Google Nest cameras — both inside and outdoors.
Google has a wide range of smart home products including its voice assistant, smart hubs, cameras, and climate control. Abode already works with Google Assistant for hands-free voice control of devices and automation setup. With the release today, Google Nest customers and Abode customers will enjoy a robust integration with Google Nest thermostats, security cameras and video doorbells.
For more information http://goabode.com/google-nest
Advertisement
[adrotate banner="30"]