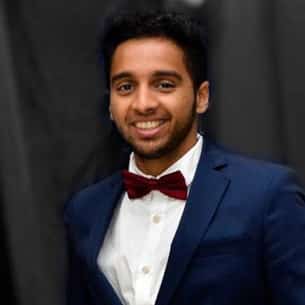 Advertisement
[adrotate banner="23"]
Today, people are choosing to go with more intelligent and connected systems to help them control existing and new appliances via single applications. This further enables them to choose the devices and appliances they wish to control in a more flexible manner based on the functionality needed and budget available. "I believe luxury is having control over the way we live, work, and grow. Hence Smart Homes are a part of the solution that fuels luxury", says Abrar Ahmed, Co-founder, Aura Smart Systems, Bangalore, while speaking on the current smart home industry.
What according to you are the pillars of the smart home industry?
Advertisement
[adrotate banner="34"]
The key pillars of the current smart home industry would be the real value it provides through usability, flexibility, compatibility, security and service. The emergence of any industry or product takes place with a "why". We consider experience and usability at the top of the list simply because the customer comes first. A customer-oriented R&D approach ensures trust and longevity as opposed to creating products to flood the market and earn quick revenue. This also enables a constant stream of customer feedback, ensuring a strong and stable product roadmap.
With the emergence of various applications, privacy and security have remained critical concerns for most consumers. It's no surprise that most users opting in for smart speakers but simply stop using them after a certain period of time due to privacy concerns. I personally mute or unplug my Alexa when I talk about sensitive strategies like say patent filings or new features. Call me paranoid, but its just how human beings are built to think and perceive.
The smart industry still remains a service-oriented industry. Though there have been emerging vendors portraying themselves as DIY, there's still a lack of general user awareness and knowledge when it comes to completing a proper installation which leads to poor user experiences. I believe both users and installers should have some basic knowledge to do away with the above mentioned inconvenience.
How would you describe your journey as a startup brand in a particular industry till now? What were the initial challenges you faced?
Even today we see manual wall switches simply being copied onto a phone via an app with no real intelligence or value being provided. This has led to poor user experiences, expensive projects, lengthy timelines and a general lack of innovation within the industry. The earliest adopters within the dealer community took up the chance to work on our platform without a second thought. The result being, dealers not only improved their own project experiences but also began taking on complex projects. We've been working extensively with integrators in the GCC and India with a vision of expanding towards Europe and SEA later this year and this rapid expansion has been as a result of our customer and dealer commitment.
The major challenge we have face is to create awareness. There's a clear discrepancy and lack of awareness within the market when it comes to the products being offered, with several vendors entering the market via the white-labeling route without really innovating. This creates a lot of confusion within the dealer community, given the portfolios they have to carry.
What are the most trending smart home products in today's market? And why?
Smart security has to be at the top of the list with most users opting for smart doorbells, smart cameras, and smart gate control to secure their premises. Next up would be the entertainment space with smart speakers as most users are drawn towards the prospect of communicating with a smart assistant. A lot of users have been opting for smart plugs as well, especially for their geysers as people find it inconvenient to wake up early just to switch the geysers on.
Where do you foresee the industry 5 years down the line?
We foresee a world where people would be able to control their spaces the way they want to, using a single window without any limitations, whether they're at home or at work. The standardization of the industry might see the detachment of software from hardware and the emergence of instant apps for various use-cases. 
Website : www.aura-smart.com
Advertisement
[adrotate banner="30"]