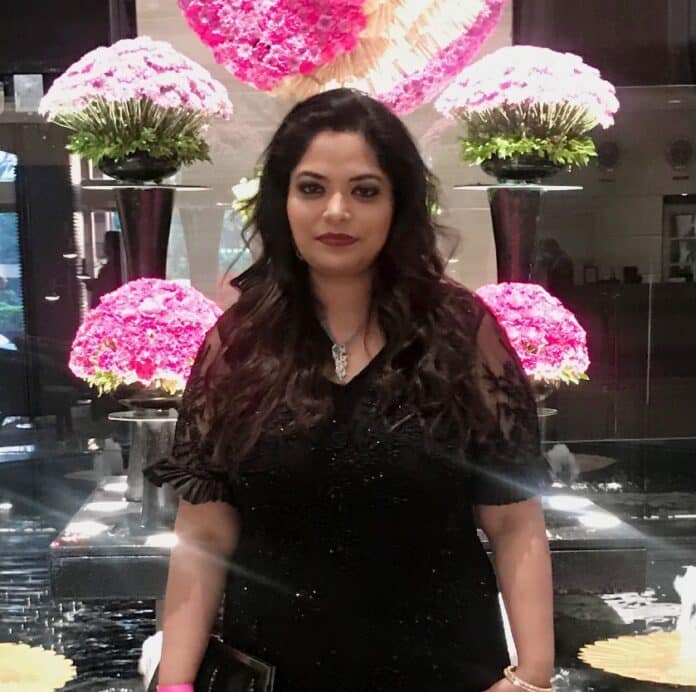 Advertisement
[adrotate banner="23"]
Designing a posh jewellery store, opted by Beyonce, Priyanka Chopra & Victoria Beckham, Ar. Surbhi Jindal speaks on the importance of Lighting Design in today's contemporary world.
The award-winning designer Surbhi Jindal, CEO & Principal Lighting Designer, DaLightHub, sited on the list of top 24 Women Entrepreneurs to Watch in the year 2021, designs numerous uber-luxury projects as well as celebrity homes. With a comprehensive experience in designing for multi-faceted projects right from 100 sq. ft. high-end retail store, 1, 00,000 sq. ft. of commercial space to 100 Acres of Residential Townships, "The Light Maker" of India as named by the magazine "Entrepreneur India", shares her insights on Lighting Design.
Advertisement
[adrotate banner="34"]

As the smart lighting market is fragmented into various segments – such as type, applications, end-users and distribution channel, how DaLightHub provides the best design which suits consumer needs?
I believe the work of a good lighting designer is most importantly based on the proper use of natural light followed by the right implementation and usage of artificial light in both interior and exterior environments. We at DaLightHub derive the purpose first — how space is to be used, what the occupants should experience within it — then work out how to deliver the experience through integrated lighting design. As a lighting designer, it's not only important to intelligently implement the appropriate technique, but also influence elements to build a stronger storyline.
"Architecture is a learned game, correct and magnificent, of forms assembled in the light." — Le Corbusier
How the industry was affected during the Covid-19 period and what is the recovery status at present?
Lighting has become more important than ever before, clients are taking lighting and lighting design expertise much more seriously now. For instance, home improvement projects have seen a huge rise. Offices spaces for instance shall now be required to be fitted with germicidal lighting which is used in Pharmaceutical production which kills all kinds of virus. Every work desk shall have a light virus manager – similar to a wire manager, fitted with blue light over the desk / inbuilt in the desk partition system to maintain a virus-free workspace. Concerning the public buildings, offices, buses and trains, when confirmed empty by staff or motion sensors, sensor-based lights with UV will play an important role as they switch on to sterilize and automatically disinfect when empty.
What do you predict will be the next disruptive technological development in lighting?
Today, lighting doesn't only illuminate, it re-defines and embellishes buildings, cars, spaces and objects that surround us, and now that it's digital it can do so much more. Light is for entertainment, health, wellbeing and productivity. Across all industries, light can contribute to offering better experiences.
Understanding the technologies, the control and building integration systems mainly depend on lighting designers' abilities to understand the technology so that they can come up with the best suitable product for their clients. The processes, in general, have not changed too much. Design thinking is still the key to creative lighting design. What has changed are the tools we use and the way we collaborate.
Advertisement
[adrotate banner="30"]