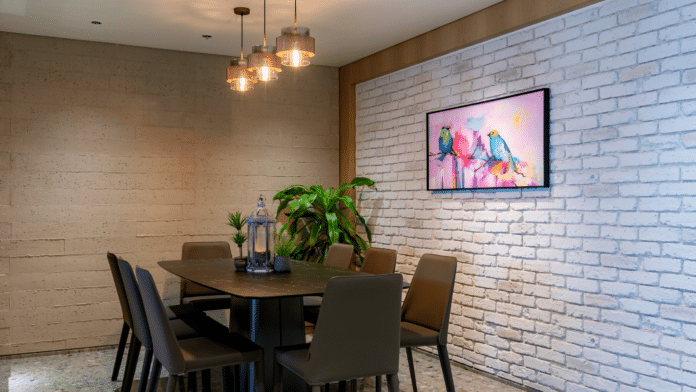 Advertisement
[adrotate banner="23"]
Collaboration between Ar. Anil Ranka Architects and Arhat Automation set a new benchmark for Smart Homes through Oswal Residence in Pune.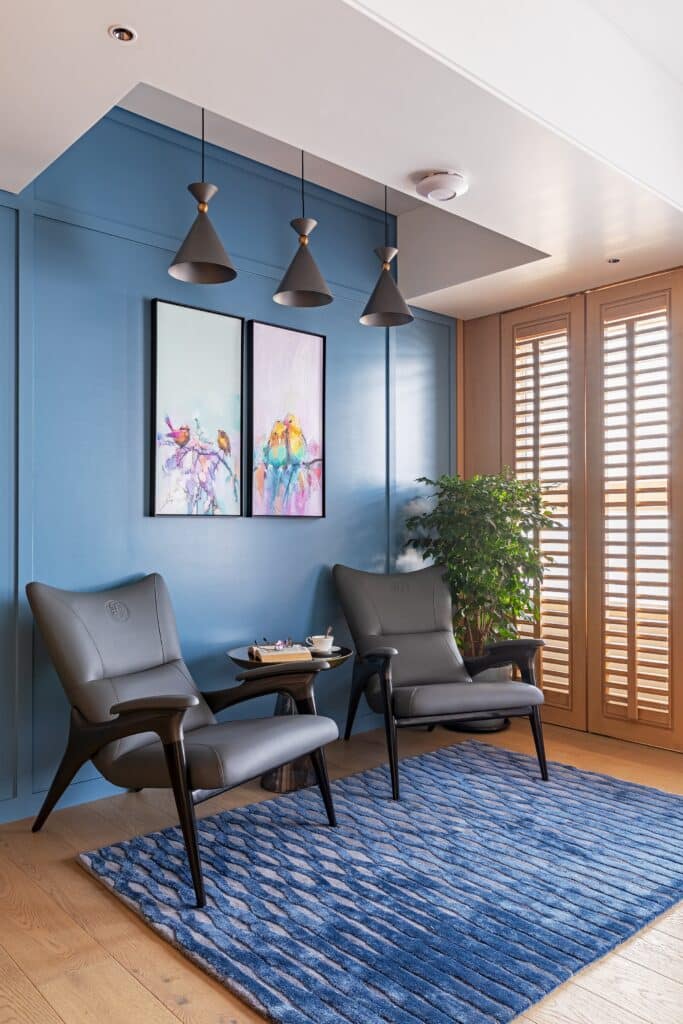 Anil Ranka's design style can be described as modern and minimalist with a focus on clean lines, open spaces, and a harmonious blend of form and function. He is adept at creating interiors that feel timeless, allowing them to remain relevant and captivating for years to come. While his designs embody a sense of simplicity, they are far from mundane, as he infuses each space with a touch of luxury and warmth.
Advertisement
[adrotate banner="34"]
Anil has designed a 5 BHK residence in the heart of Pune's vibrant city, located in Mudra Society, where the integration of smart home automation has revolutionized the concept of contemporary living. Explaining the design concept Ar. Anil Ranka adds, "The client's vision for the project was crystal clear – a modern, contemporary space that catered to the needs of the entire family, from young kids to elderly parents. Additionally, the client desired a dedicated entertainment area where the family could bond over movies and sports events."
This 5,000 sq ft apartment is a stunning amalgamation of technology and aesthetics. With a focus on user-friendliness and convenience, the home automation system seamlessly combines Legrand products for lighting and curtain control, along with RTI's Centralized App for comprehensive management.
Concept and Material Usage
One of the defining features of this residential interior is his skillful use of materials. He has a keen eye for selecting high-quality materials that complement the overall design and add depth to the spaces. The interplay of materials like wood, glass, metal, and stone creates a rich and textured environment, enhancing the visual appeal of the interiors.
Anil has used natural materials, such as wood, to bring an organic and inviting element to his designs. These materials add warmth and a connection to nature, promoting a sense of well-being within the living spaces. Simultaneously, the strategic use of glass allows for abundant natural light, making the interiors feel open and airy.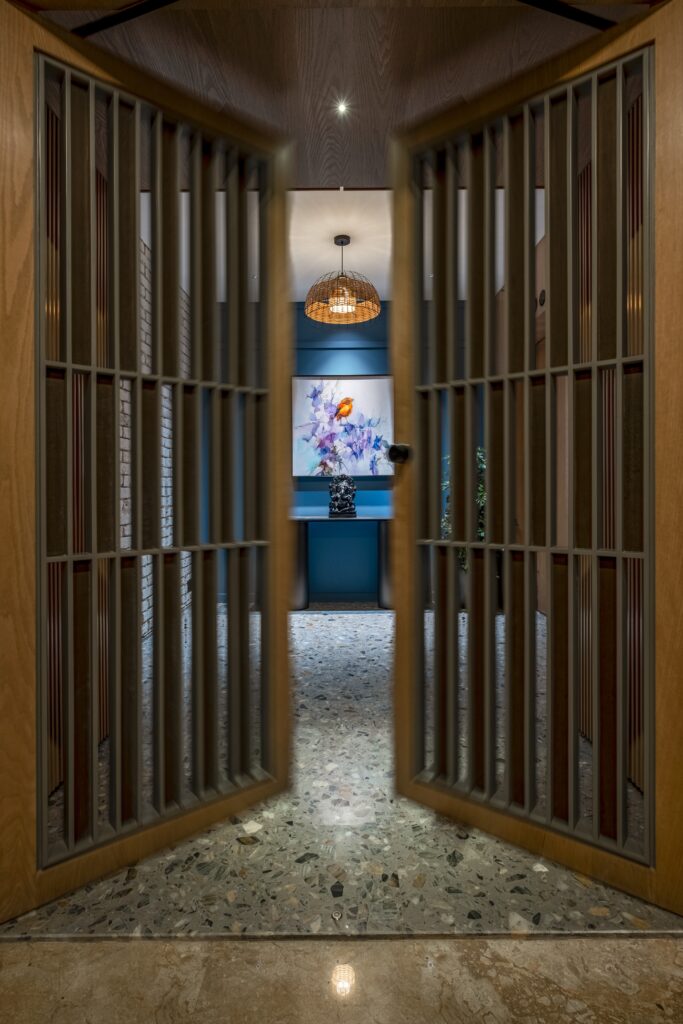 Smart Automation Integration
To fulfill the client's requirements, Arhat Automation proposed a centralized wired system for lighting and curtain automation using Legrand products. "Legrand's reputation for reliability and high quality, along with their ability to seamlessly integrate with third-party products, made them an ideal choice for the project. Legrand Arteor switches were chosen for physical control, offering flexibility and ease of use," says Shreyans Rathod, Founder Arhat Enterprises.
The integration of smart home technology brought numerous benefits to the client. With a single App provided by RTI, the client gained complete control over lighting, curtains, audio video, and HVAC systems. Customised scenes could be created to suit various moods and occasions, eliminating the need to manage multiple switches or remote controls.
Home Theater Excellence
A key highlight of the project was the home theater, featuring a 5.1.2 system with Paradigm speakers and an SVS Sound Subwoofer. The setup was connected to a Denon AVR and a BENQ projector with a 110″ fixed Acoustic screen, providing the ultimate cinematic experience within the comfort of the home.
Benefits of Automation:
The smart automation system introduced a new level of convenience, comfort, and energy efficiency to the residents. Automated lighting and curtain control not only enhanced the ambiance but also helped conserve energy by allowing easy scheduling and management of lighting scenes. The integrated HVAC system ensured optimal temperature control without the need for separate thermostats.
Advice for Aspiring Professionals:
The success of this project emphasizes the importance of technical expertise and the selection of reputable brands. Home automation, when implemented with proper guidance and quality products, brings significant value to clients, making it an essential consideration for aspiring professionals.
The integration of smart home automation has transformed Oswal residence into a contemporary dwelling that perfectly balances aesthetics, functionality, and user-friendliness. The collaboration between Anil Ranka Architects and Arhat Automation has set a new standard for modern living, making it a true showcase of the endless possibilities offered by smart technology in residential spaces.
Reference Guide:
Architect/Interior Designer: Anil Ranka Architects
Systems Integrator: Arhat Automation
Automation System Used: Legrand
Lighting: Hybec
Security Cameras: Hikvision
Digital Locks: Yale
Biometrics: Yale
Smart Locks: Yale
Networking Devices Used: Grandstream
Advertisement
[adrotate banner="30"]