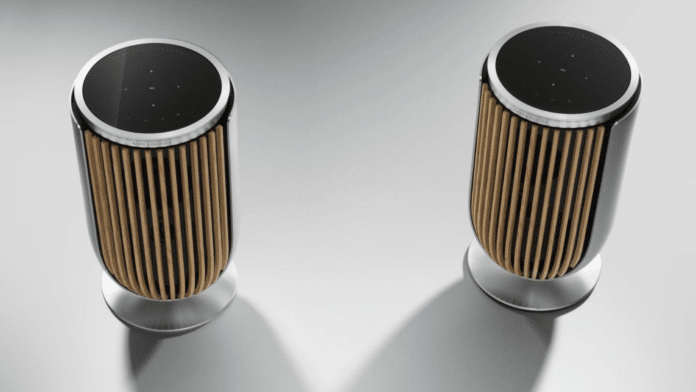 Advertisement
[adrotate banner="23"]
Bang & Olufsen, the iconic purveyor of premium audio and design, has introduced the Beolab 8, a compact Bluetooth speaker set that combines the best of their renowned Beolab series in a more diminutive form. This elegantly crafted audio offering is designed for versatile use, whether as a standalone piece or as a stereo pair.
While the compact nature of the Beolab 8 might not be immediately evident from the close-up images, its size is a feature rather than a limitation. Bang & Olufsen emphasizes its adaptability – it can be wall-mounted, placed on the floor, hung from the ceiling, or simply positioned on any flat surface, allowing users to integrate it seamlessly into various living spaces.
Advertisement
[adrotate banner="34"]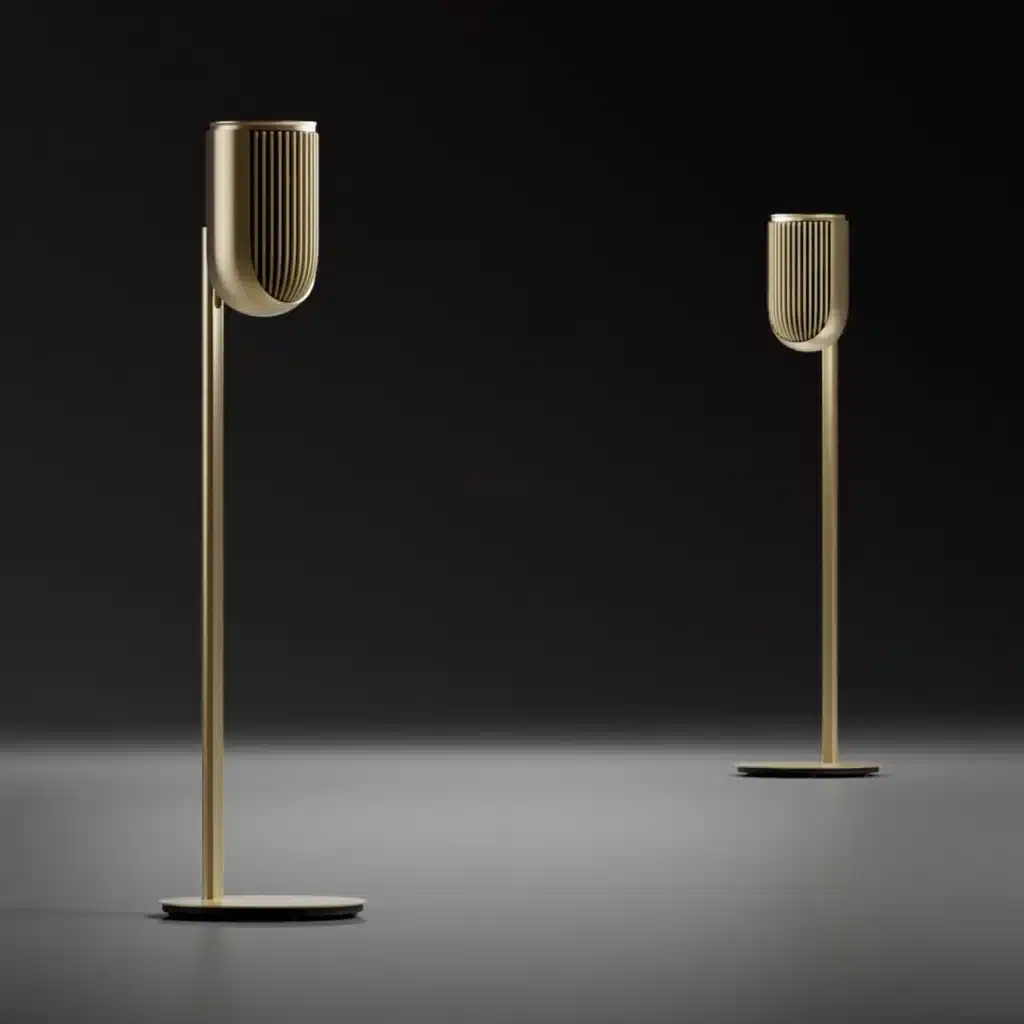 In many ways, the Beolab 8 could be seen as Bang & Olufsen's take on Sonos, sharing some attributes beyond its compact footprint. These features include environmental sound mapping to optimize performance based on the room's size and contents and a user-friendly touch interface (though, like Sonos, many users may opt for mobile app control).
The Beolab 8 is offered with Bang & Olufsen's signature wooden lamellas or a fabric front wrapped around a sleek halved-pill aluminum body, embodying a blend of classic and modern design elements.
Beyond its aesthetics, the Beolab 8 impresses with a three-driver setup, featuring a 16mm tweeter, a 3" midrange, and a 5.25" woofer that delivers remarkable audio quality, particularly when used as a stereo pair. Like its taller counterpart, the Beolab 28, the Beolab 8 allows users to adjust the audio beam width, providing both intimate and room-filling sound experiences.
Bang & Olufsen's commitment to sustainability shines through in the Beolab 8, designed as an upgradeable and repairable modular platform. This means that both exterior parts and internal components can be easily upgraded, ensuring longevity and adaptability as new technologies emerge.
For those who desire a truly immersive audio experience, pairing two Beolab 8 units in stereo mode, configured with an Apple iPhone, unlocks the "Fluid Sweet Spot" feature. This innovative technology utilizes motion tracking spatial audio, dynamically adjusting sound based on the listener's position within the room, akin to Apple's AirPods Max headphone's spatial audio effect, without the need for headphones.
Each Beolab 8 is meticulously crafted in Bang & Olufsen's renowned Factory 5 facility in Struer, Denmark, maintaining the same uncompromising level of craftsmanship seen in their larger counterparts.
The Bang & Olufsen Beolab 8 is now available for pre-orders and will hit the shelves starting October 30th, offered in a range of finishes, including Natural Aluminum, Gold Tone, Black Anthracite, and with a Grey Melange.
For more information, visit www.bang-olufsen.com.
Advertisement
[adrotate banner="30"]