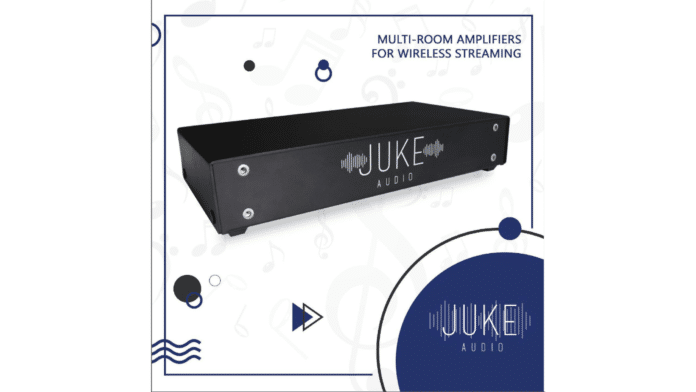 Advertisement
[adrotate banner="23"]
In a game-changing development for audiophiles and home automation enthusiasts, Juke Audio, a revolutionary multi-room amplifier, has made its debut in India through Escala Tech, a distinguished distributor of premium Home Automation and AV products.
Proudly designed and manufactured in the United States of America, Juke Audio brings a host of cutting-edge features that redefine the home audio experience. Juke Audio boasts seamless streaming capabilities. With Wi-Fi connectivity, users can stream their favorite tunes from any app via Airplay/Airplay2 or directly through Spotify Connect. This versatile amplifier accommodates various devices, including iPhones, iPods, iPads, and Macs.
Advertisement
[adrotate banner="34"]
Juke Audio is not just a regular amplifier; it's a powerhouse that distributes crystal-clear sound to wired architectural speakers across an entire home or building. Equipped with a powerful and efficient Class-D Amplifier, it ensures an unparalleled audio experience.
The Juke Audio system offers versatility with the ability to cater to different needs. It comes in two variants: the Juke-6, supporting 6 zones with 12 channels, and the Juke-8, accommodating 8 zones with 16 channels. For larger applications requiring more than 8 zones, multiple Juke amplifiers can work seamlessly together, automatically coordinating to cover extensive areas.
Juke Audio embraces inclusivity. With an unlimited number of users and an intuitive web interface that mimics an app's functionality, it ensures that everyone can access and control the audio effortlessly.
One of Juke Audio's standout features is its capability to stream audio to any combination of zones simultaneously. This flexibility allows users to enjoy music throughout their home or business with ease.
Exciting news for audio enthusiasts in India: Juke Audio recently unveiled the Juke6+ at the CEDIA event last month. This enhanced version packs more power and an array of new features, promising an even more immersive listening experience. The Juke 6+ is set to hit the Indian market in December 2023.
Escala Tech, renowned for its commitment to delivering top-tier home automation and AV products, is the exclusive distributor of Juke Audio in India. With Juke Audio's arrival, the future of home audio in India is now more exciting and accessible than ever before.
Advertisement
[adrotate banner="30"]