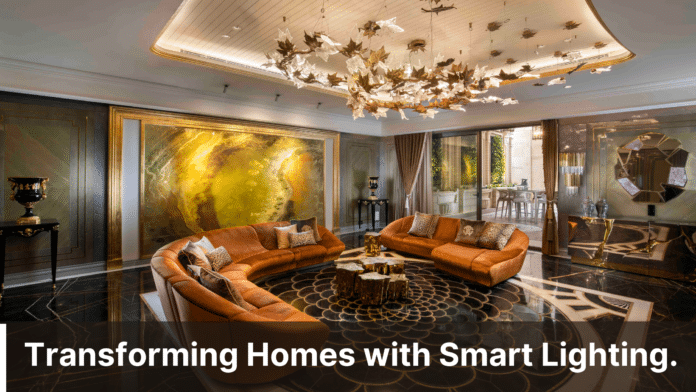 Advertisement
[adrotate banner="23"]
Smart Lighting provides numerous advantages to modern homes. With the ability to control lighting remotely, set personalized schedules, and create the perfect mood with adjustable colours and intensity; smart lighting offers homeowners a new level of comfort and control. Read on to know more…
Lighting has come a long way since its inception. With the rapid advancement of technology, lighting has undergone a transformative journey… the turning point was the introduction of Light Emitting Diode (LED) technology. This milestone marked a significant change in the dynamics of the lighting industry. LEDs offer improved energy efficiency, durability, and a longer lifespan compared to traditional bulbs. This transition laid the foundation for more customizable lighting experiences or in short should we say, set the platform for the Smart Lighting Industry.
Advertisement
[adrotate banner="34"]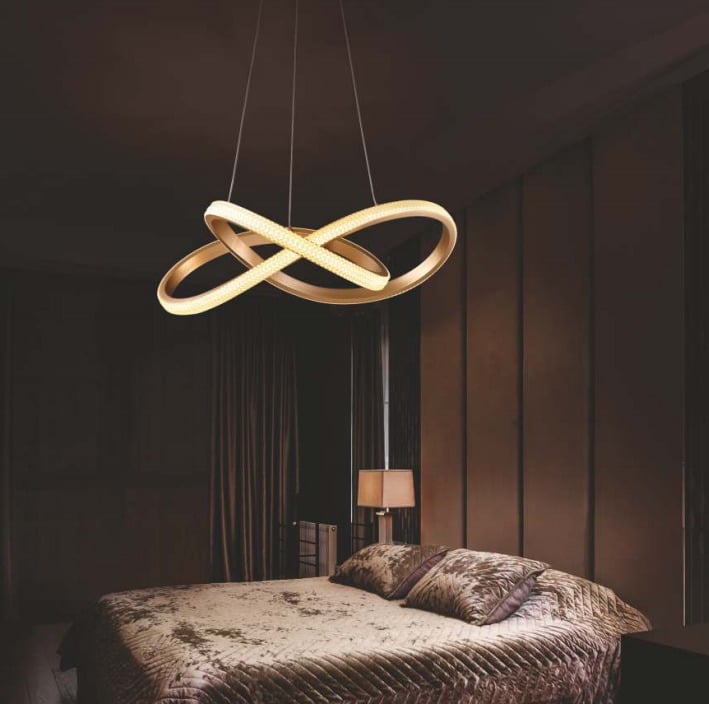 Indian Smart Lighting Market Overview
The adoption of smart home technologies is on the rise in India. Smart lighting, being a fundamental component of home automation, played a crucial role in this trend. The Indian government's proactive measures to promote energy efficiency and the adoption of renewable energy sources, such as the Perform, Achieve, and Trade (PAT) scheme and the Standards & Labeling program, have significantly influenced consumer choices towards energy-efficient lighting solutions, including LEDs and smart lighting.
While the smart lighting market is steadily expanding, price sensitivity remains a critical factor for Indian consumers. Manufacturers and brands are actively striving to introduce cost-effective smart lighting solutions, aiming to cater to a broader customer base. The accessibility of smart lighting products through online e-commerce platforms has played a pivotal role in driving market reach, allowing consumers to easily compare product options and prices. Furthermore, many international brands are exploring opportunities for local manufacturing or assembly of smart lighting products within India to meet the escalating demand while simultaneously reducing production costs.
Growth Drivers
With the advent of smart home technology, residential lighting entered a new era. Smart lighting systems integrate LED technology with wireless connectivity and automation capabilities. Homeowners enjoyed this new experience of controlling their lights remotely through smartphone Apps or Voice Commands. This level of convenience not only enhanced comfort but also contributed to energy savings.
The reasons for Smart Lighting's growing popularity are numerous, sleek designs, smart features like remote controlling, customization, scheduling and voice controlling, colour changing, energy efficiency, and seamless integration with other smart home devices, such as thermostats, security systems, and voice assistants, creating a holistic smart lighting ecosystem.
Another important factor is Wellness and Circadian Rhythm. Smart lighting can mimic natural daylight patterns by adjusting colour temperature and brightness throughout the day. This can have a positive impact on your Circadian Rhythm, helping regulate sleep patterns and improve overall well-being. Warmer, dimmer lighting in the evening can signal to your body that it's time to wind down.
With smart lighting, you can control your lights remotely using a smartphone App or Voice Commands. This convenience means you can turn lights On or Off, adjust brightness, or change colours without leaving your seat or bed. It's especially useful when you're away from home, as you can create the illusion of occupancy for security purposes.
Smart lighting can enhance home security. You can set up schedules or motion sensors to turn lights On and Off when you're not at home, deterring potential intruders. Additionally, smart lighting can be integrated with security systems to trigger lights in response to specific events.
As mentioned earlier many smart lighting systems are compatible with popular voice assistants like Amazon Alexa, Google Assistant, and Apple HomeKit. This means you can control your lights with simple voice commands, making it even easier to adjust lighting to your liking.
Smart lighting systems can seamlessly integrate with other smart home devices such as thermostats, security cameras, and smart speakers. This creates a cohesive and interconnected smart home ecosystem where devices work together to enhance convenience and efficiency.
Smart Home World had the opportunity to interview experts from the industry to gain their valuable insights. These discussions shed light on the latest trends, innovations, and challenges. The experts shared their perspectives on how technology is shaping our homes and how consumers can make the most of these advancements. It also offers a glimpse of what the future holds for this rapidly growing industry.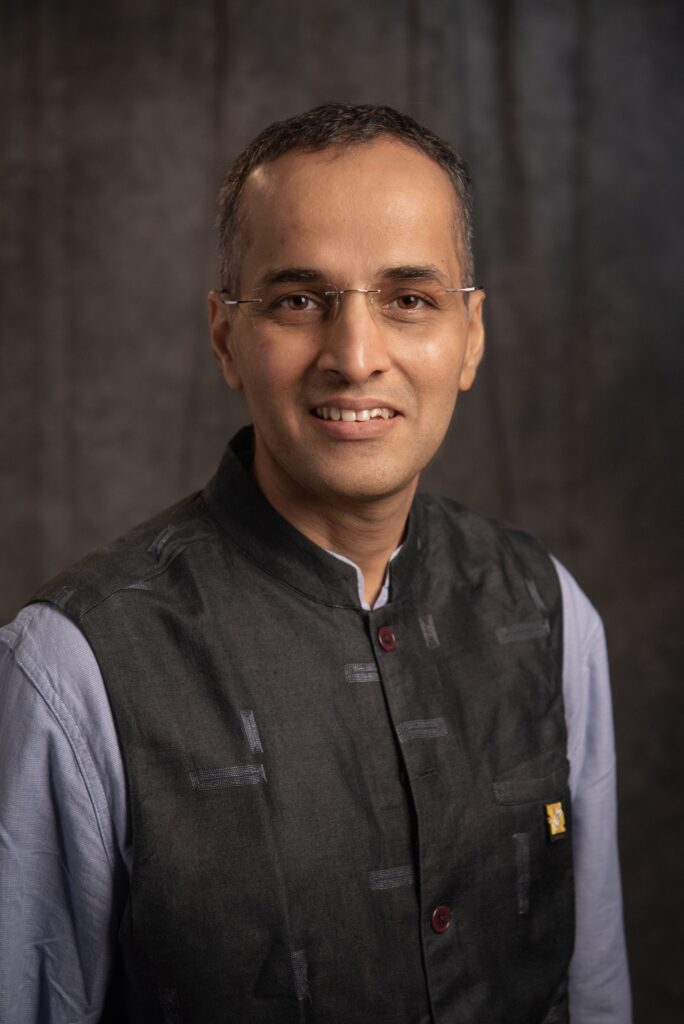 Dr. Amardeep M. Dugar, IALD, IDA, IES, FISLE, FSLL Lighting Research & Design
"User experience (UX) design is likely to be the next exciting trend in the realm of smart lighting technologies for residential spaces. UX design would focus on creating smart lighting technologies that are accessible, enjoyable, and intuitive. Creating an enjoyable experience is essential by considering the needs of the residents by facilitating day-to-day activities, as well as providing comfortable and welcoming lighted environments for relaxation."
Ashish Thakkar, Principle Designer, LIGHT SOURCE LIGHTING CONSULTANT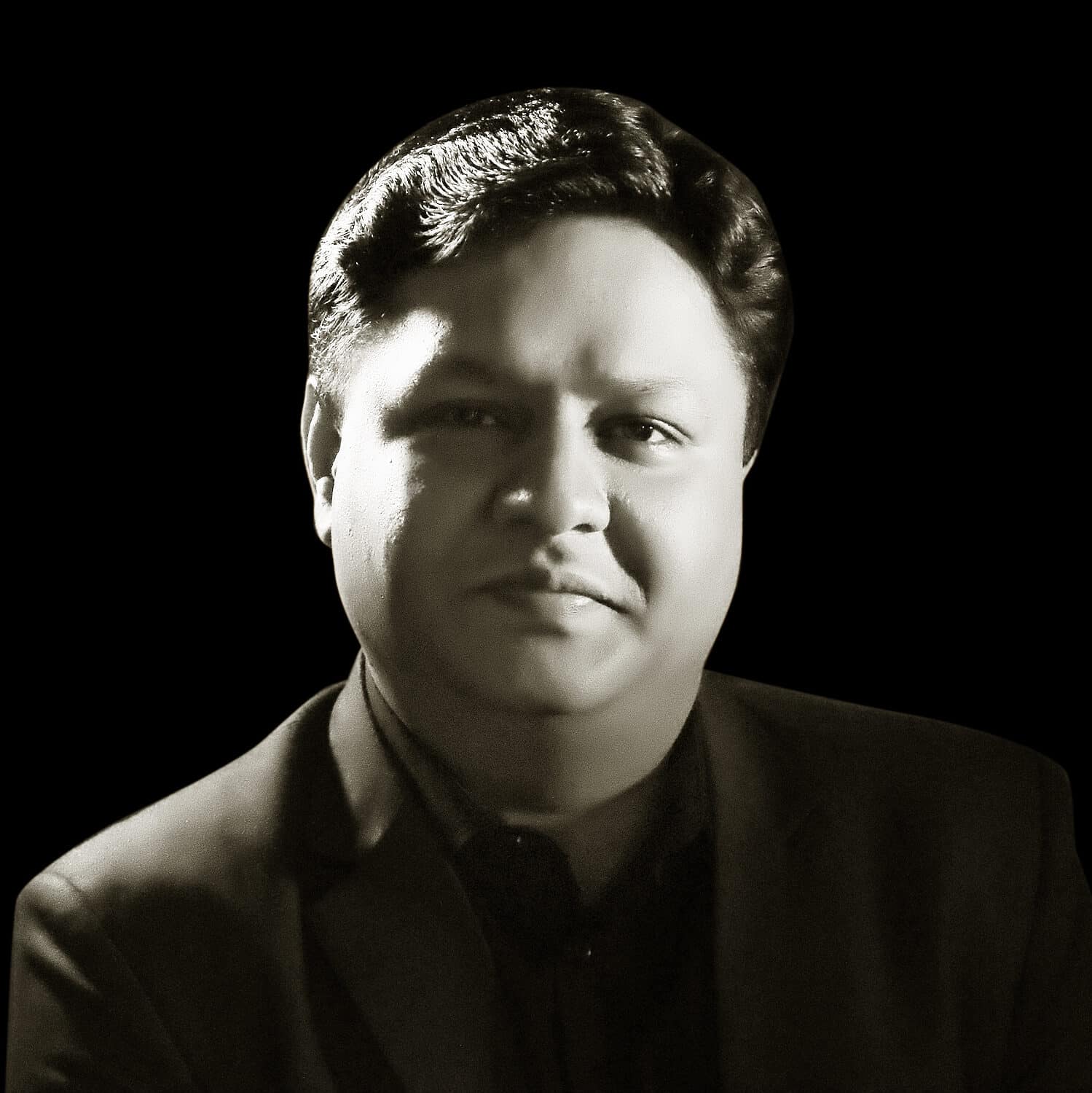 "The latest trends and innovations in residential smart lighting technology are generating considerable excitement and promise. These advancements encompass a range of features and benefits that enhance the lighting experience within homes. One notable trend is the emphasis on glare-free illumination, particularly in spaces like bedrooms, where smart lighting aims to create a soothing and relaxing ambiance. Additionally, smart lighting systems are now designed to optimize lighting according to specific needs, such as providing bright and glare-free illumination in areas like kitchens and wardrobes for efficient task completion. Sustainability is at the forefront of these innovations, with energy-efficient LED bulbs and fixtures becoming standard in residential settings, helping homeowners reduce their energy consumption and environmental impact."
Tripti Sahni, Design Principal, Studio TRACE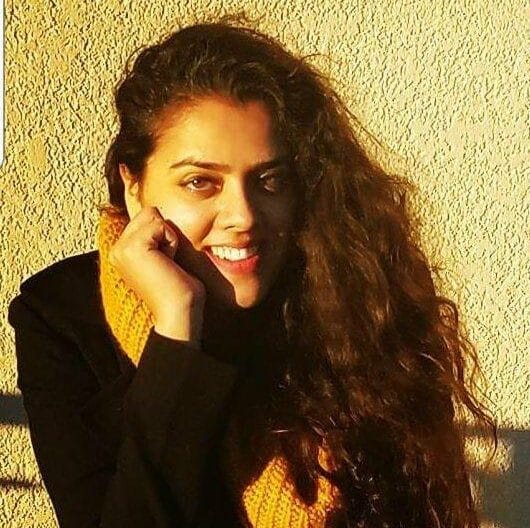 "As technology advances and becomes more widespread, the cost of smart lighting systems has been decreasing. This enables us to include it in even small projects that have multiple users and create an impactful design that caters to individual expectations. Another exciting development is in the design of controls, which was a sore point for many users who preferred a more tactile control experience. As control systems are becoming less complicated and more user-friendly it is easier to streamline the maintenance, which encourages it to be easily adopted by users of all ages. We have used smart lighting to craft a host of spatial experiences for IFBE, in Ballard Estate. An adaptive reuse project with wonderfully innovative programming, the lighting design helps support a host of transformations, allowing the same space to be used for theatre, music & dance performances, conferences, event pop-ups and even intimate gatherings."
Rohini Bagla, Founder and Principal Designer, Studio Rohini Bagla
"As an interior designer, working with smart lighting solutions has become increasingly prevalent and transformative in the field of interior design. Smart lighting solutions can be used creatively to highlight architectural features, artwork, or specific design elements within a space. Colour-changing LED strips, for example, can be used to create stunning visual effects and accentuate design concepts. Smart lighting can be tailored to meet specific task requirements. In-home offices, kitchens, or reading areas, lighting can be adjusted to provide optimal illumination, reducing eye strain and enhancing productivity. As an interior designer, part of my role includes educating clients about the possibilities and functionality of smart lighting systems. This helps them make informed decisions and ensures that the technology complements their overall interior design vision. Working with smart lighting solutions may also pose some technical challenges, such as compatibility issues with existing wiring or fixtures. It's crucial to collaborate closely with electricians and technicians to ensure a seamless installation."
Dipttii Khanna, Principal Designer, Dipttii Khanna Designs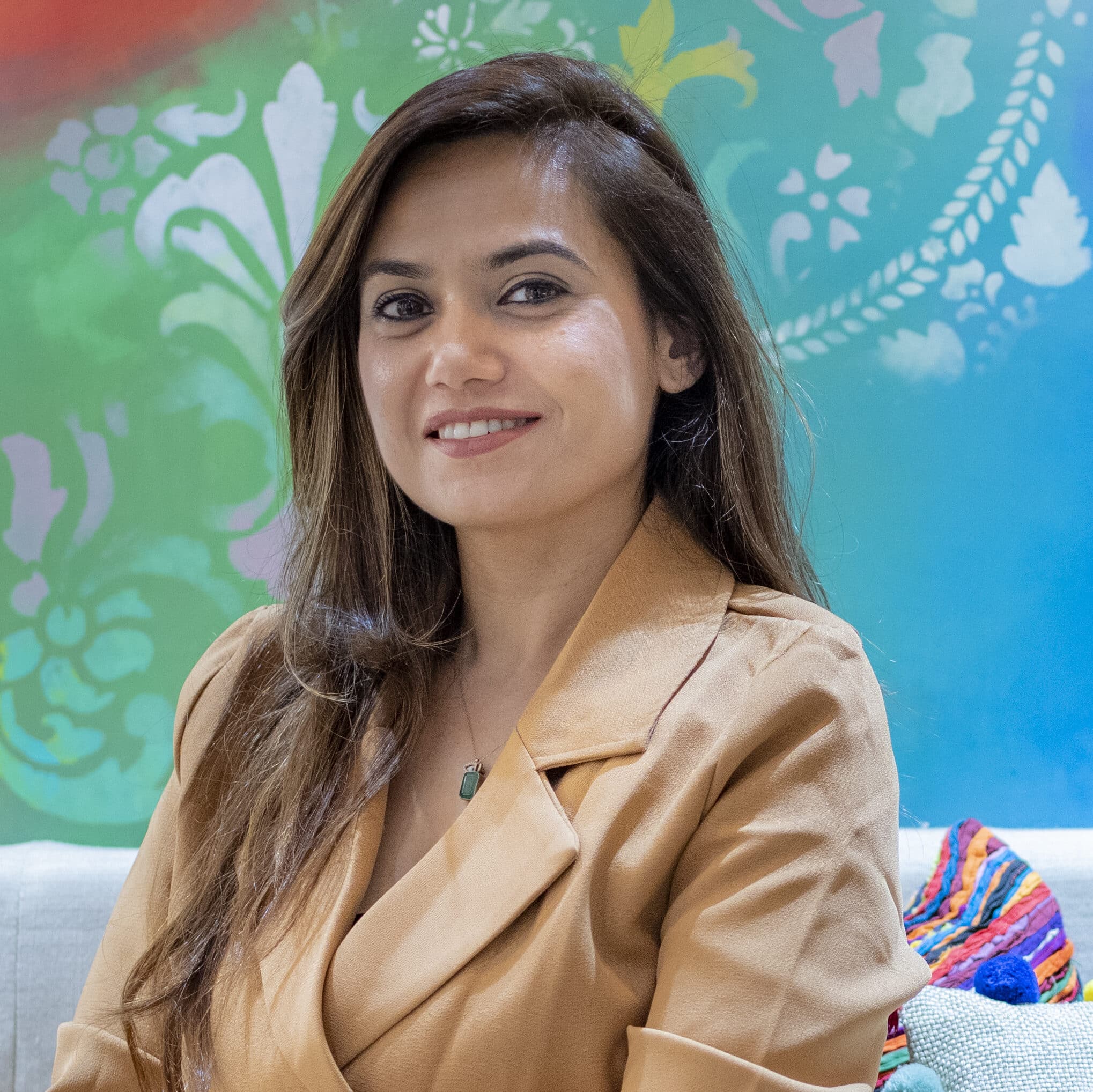 "In our experience, we have successfully integrated automation and smart lighting solutions in several of our residential projects. In today's increasingly digitalized world, this trend is gaining momentum and is undoubtedly the way forward. The reason behind this preference for automation is quite clear – it offers numerous advantages, making life easier, more efficient, and user-friendly. Automation, particularly smart lighting, can instantly transform the atmosphere with a simple touch of a button. All the necessary mode settings are configured during the integration of automation and lighting systems. This means that when the electrical automation is initially set up, all the preferred mode settings for different spaces within the residence are programmed. Consequently, residents can effortlessly adjust the lighting and ambiance to suit their specific needs with a mere button press. Furthermore, the integration of smart lighting with home automation platforms like Google Home enables a cohesive and streamlined control experience, making it even more convenient for residents to manage their lighting preferences."
Rashi Bothra and Ruchi Gehani, Founders and Interior Designers of Azure Interiors
"Smart lights are a design tool that brings both practicality and elegance to your interior spaces. They offer an immersive experience that can transform your home ambience making it more comfortable, efficient and visually appealing. As technology continues to advance, the impact of smart lights on interior design is only set to grow, offering an exciting future for homeowners and designers alike. My experience of using smart lights is a seamless blend of convenience and luxury. It's about having control at your fingertips and adapting your surroundings to your needs. The advantage lies in the versatility they offer; they can be tailored to enhance various aspects of your home, from aesthetics to security and well-being."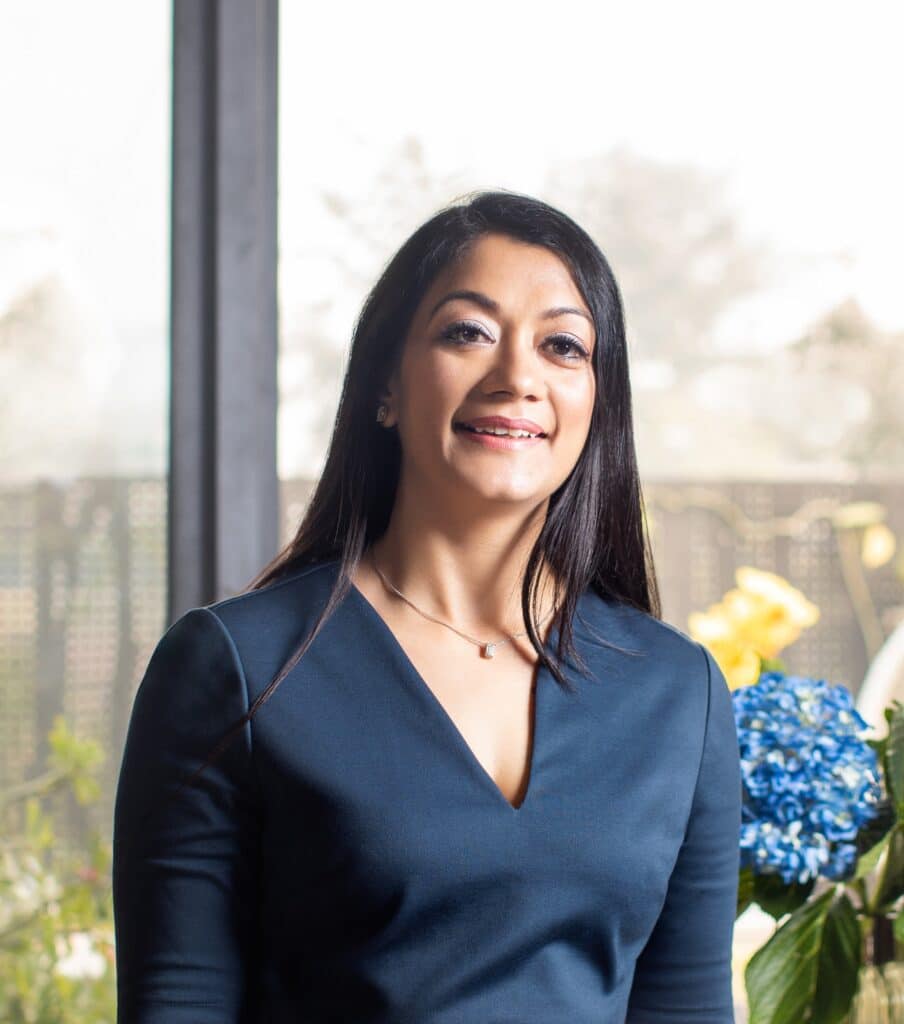 Ritu Gupta, Co-Founder and Interior Designer, Pramod Group
"Integrating smart lighting solutions into our projects has been a game-changer, especially, in one of our demo apartments that was designed in March 2021. The excitement it generated among architects, builders, and clients led to a surge in demand. Smart lighting offers energy efficiency, customization, enhanced user experience, mood enhancement, and seamless daylight integration, making it a cornerstone of our design projects."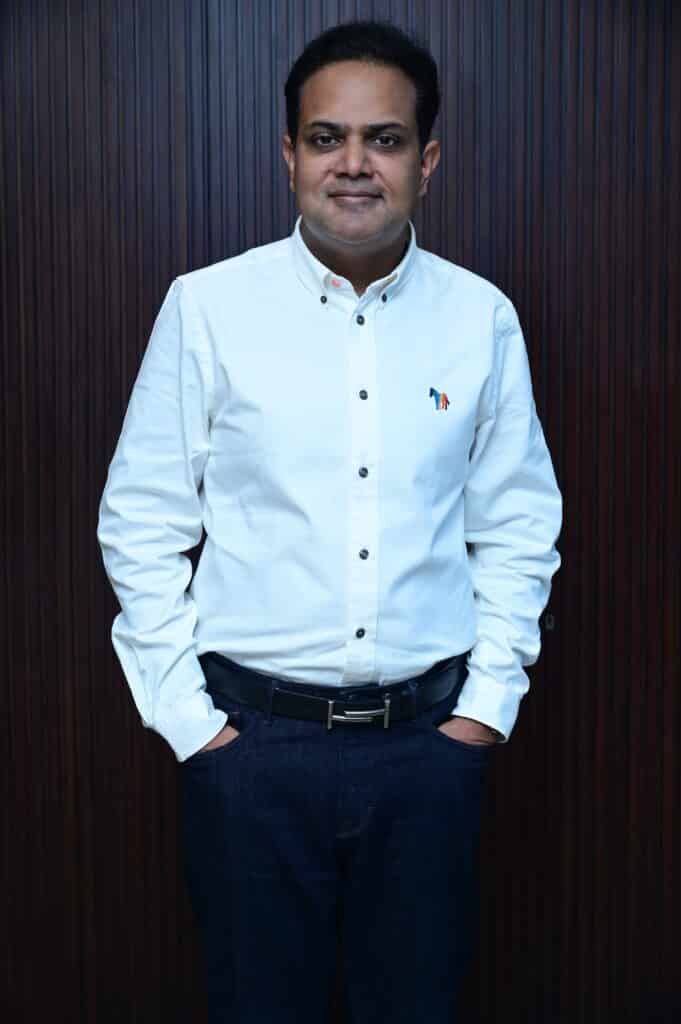 Ajay Arya, Founder and Interior Designer of A Square Designs
"Integrating intelligent lighting solutions into our projects at Square Designs is transformative. We blend cutting-edge technology with meticulous attention to detail to create personalized, sustainable, and captivating spaces. Smart lighting allows us to customize ambiance, enhance energy efficiency, and craft dynamic environments that adapt to our clients' changing needs." –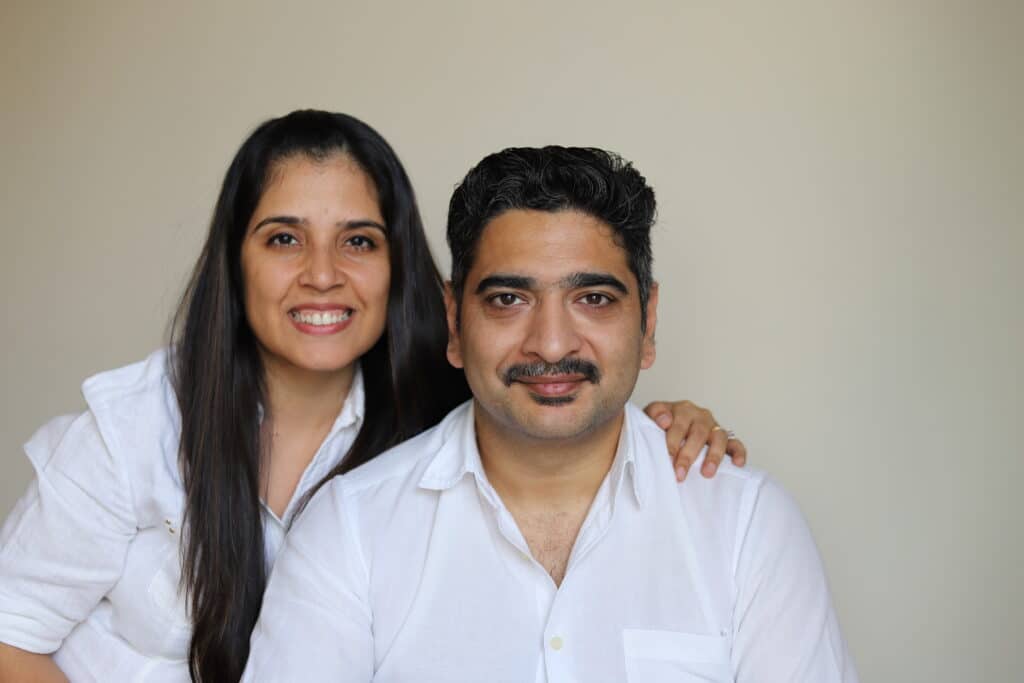 Rudraksh Charan & Priyanka Khanna, Founders and Architects of 42MM Architecture
"At 42MM Architecture, we curate impeccably dressed and inviting spaces for modern families. Every element, from carefully selected furniture to home decor accessories, exudes meticulous attention to detail and the highest aesthetic sensibility. Smart lighting is an integral part of our vision, offering both convenience and versatility. With remote-controlled diffused, direct, and accent lighting, it becomes a hassle-free means to set different moods within the same room. For instance, if you want to watch a movie, you can use smart lighting to dim your lights or brighten them while you're working, all with just the touch of a button. We use smart lighting solutions in our projects for their ability to enhance our designs, reduce electricity wastage, and provide an environmentally sustainable living experience."
Brand Offerings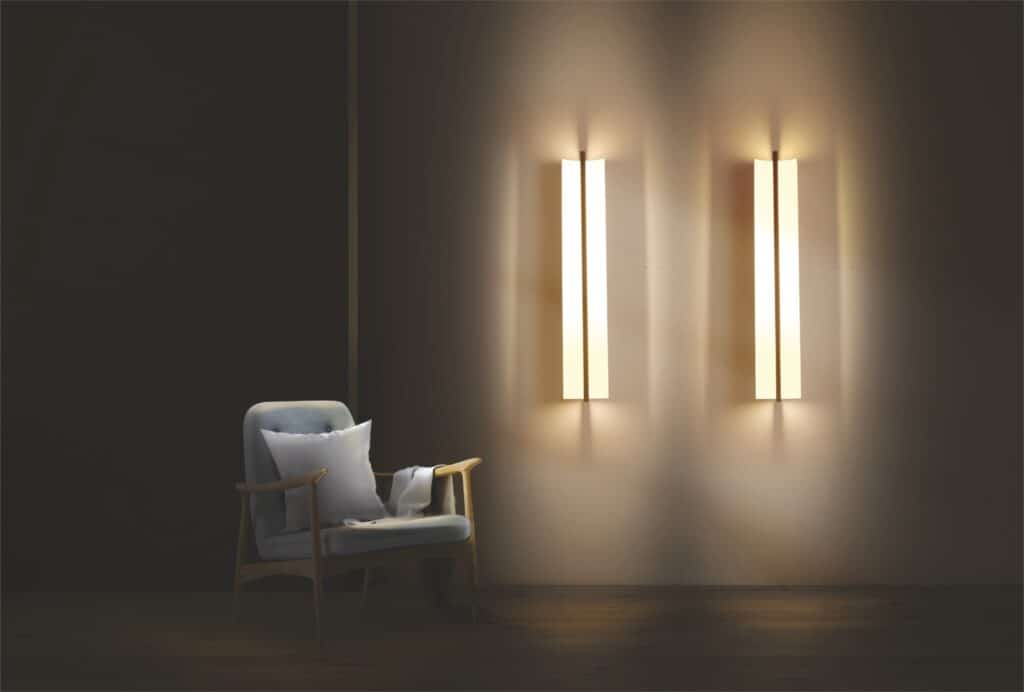 GM Modular offers premium category lights that transform the home decor and ambiance into a seamless combination of functionality and style. GM offers LED panel lights, decorative LED strip lights, GLO – LED Bulb, and Strato LED, while they also have premium lighting that comprises trailblazing products like Shine LED Luminaires, designed keeping in mind both utility and sleek aesthetics.
The GM Shine series features indoor pendant lights, LED rotatable wall lights, and indoor spotlights with mobile charging lighting products. It's perfect to make any room a plush space with its motion sensor-based smart technology and impeccable lighting features.
GM is also associated with Occhio as its partner brand in India. It is an illustrious German brand in the luxury lighting sector, established in 1999 by Axel Meise, and is the market leader for high-end design lighting.
The LAFIT FAMILY comprises four exceptional ranges Brillo, Laspia, Quik and Fumagalli. In particular, the BRILLO Series stands out as a premium architectural range offering a remarkable combination of superior quality, eco-friendliness, competitive pricing, unrivaled services, an extensive product portfolio, and systematic quality control, making it one of the most sought-after products in the industry. Within the BRILLO Series, you can find an impressive variety of lighting solutions, including spotlights, surface lights, profile lights, downlights, wall washers, magnetic track lights, track lights, jewelry lights, footlights, office lights, pendant lights, reading lights, table lamps, and COB strip lights, catering to diverse lighting requirements.
In terms of compatibility, Brillo products are designed to work seamlessly with most lighting control brands, ensuring flexibility for users. Additionally, these fixtures have the scope to integrate sensors, enhancing user comfort, safety, and security. Smart lighting with sensors can adjust light levels based on factors such as time of day, ambient light conditions, and user preferences. This customization, enabled by motion sensors, contributes to a more pleasant and productive environment. Brillo's communication protocols are versatile, with compatibility across various platforms, including Wi-Fi, Bluetooth, Zigbee, Z-Wave, and more. Furthermore, the fixtures are designed to be compatible with popular smart home platforms such as Amazon Alexa, Google Assistant, Apple HomeKit, Casambi, WiFi, Bluetooth, and RF, offering users the convenience of voice commands and smartphone app control.
While Brillo fixtures do not have a dedicated mobile app for lighting system control, they can be seamlessly integrated with third-party apps such as Smart LYF and Casambi. This comprehensive approach ensures that users have the flexibility and convenience to manage their lighting systems within their preferred smart home ecosystem.
LEDVANCE offers a comprehensive range of lighting products under its umbrella, catering to various needs and preferences. This includes LED lamps, luminaires, smart products, electronic components like drivers, strips, and spots, as well as traditional lamps. Within their smart lighting product line, branded as "SMART+, LEDVANCE provides a diverse array of options, such as smart bulbs, downlighters, spotlights, battens, 2×2 panels, strip lights, plugs, and extension boards.
What sets these SMART+ products apart are their compatibility with popular smart home ecosystems, including Amazon Alexa, Google Home, Apple HomeKit, and Samsung SmartThings. Users have the flexibility to control these smart lighting products remotely through the LEDVANCE Smart+ smartphone app, available on the Android Play Store and iOS App Store, or by using voice commands.
SMART+ products utilize Wi-Fi and Bluetooth protocols/technology, ensuring easy installation and user-friendliness. They offer a range of features, such as adjustable color temperature, dimming capabilities, scheduling, timers, the creation of light scenes, human-centric lighting, and other automation options based on user preferences and routines. For further energy savings and tailored operation, these lights can be paired with smart sensors or regular sensors, catering to specific needs.
Panasonic Lighting
Panasonic Lighting offers a versatile range of lighting solutions to meet diverse needs. Their product offerings encompass a wide selection of bulbs in assorted wattages, including smart bulbs compatible with Alexa and Google Assistant. The brand also provides radar sensor bulbs for enhanced functionality. For broader applications, they offer an array of battens in various wattages, including radar sensor battens.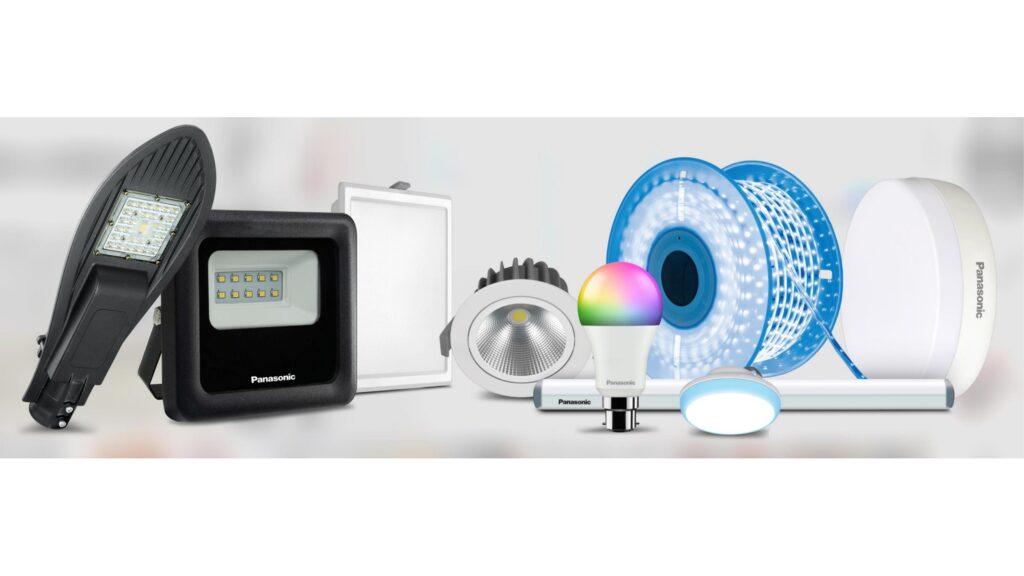 Their open API protocols facilitate seamless communication with other systems, although they acknowledge the challenges associated with such integration. Their lighting solutions are characterized by minimal latency, excellent user interfaces, and the ability to generate reports and alarms in case of system malfunctions. To ensure high-quality standard
They operate a state-of-the-art, NABL-accredited in-house laboratory where they conduct rigorous performance and reliability tests. Additionally, their range comes with dedicated mobile Apps for added convenience and control.
Signify, under the renowned Philips brand, has been a pioneer of innovation in lighting for over 130 years. Their portfolio includes cutting-edge sub-brands like Philips Hue for smart home lighting. One of their standout offerings is Interact, an IoT platform and suite of software that manages connected lighting systems, including luminaires, sensors, and devices from both Signify and third-party manufacturers. For personal smart home lighting, Philips Hue provides an easy and comprehensive system designed to simplify and enhance daily life. Their lighting solutions aim to create comfort, security, and inspiration, making home lighting more enjoyable and personal.
Philips Smart Wi-Fi LED lights, powered by WiZ technology offer seamless control through a user-friendly App and connect effortlessly to your existing Wi-Fi network. The WiZ ecosystem enhances your daily moments, transforming smart lighting into smart living. One exceptional feature is SpaceSense, an innovative motion detection technology that eliminates the need for additional sensors. SpaceSense uses existing Wi-Fi signals to automatically turn On lights when you enter a room and turn them Off when you leave, making it a groundbreaking solution in lighting automation.
These smart lights boast an array of features, including the ability to choose from 16 million colors, multi-user/multi-location control, customizable timers and schedules, voice activation compatibility, smart dimming for varying light moods, and easy setup without the need for an additional hub. The lights also offer preset modes for various scenarios and ensure that lights remain off after a power outage, enhancing convenience and safety. Rest assured, your privacy is fully protected with the WiZ app, as no personal information is used, retrieved, or stored, ensuring a secure and hassle-free experience.
Wipro offers a range of smart lighting options, among their innovations, Wipro iSense stands out as an intelligent wireless IoT system that not only delivers exceptional lighting experiences but extends its capabilities beyond illumination. This comprehensive ecosystem encompasses controllers, sensors, switches, gateways, and analytical dashboards, empowering businesses to seamlessly implement basic to advanced smart lighting controls. Wipro iSense is all about customization, giving organizations the freedom to define their goals and scale their smart lighting initiatives at their own pace, ultimately leading to a more sustainable future. This end-to-end solution covers every aspect of the smart lighting journey, from simple switches and controllers to advanced automation, contributing to green building and ESG objectives by optimizing resource usage. Wipro iSense also supports seamless integration with standard BMS systems through the BACnet over IP protocol and offers third-party integration via cloud-based APIs, ensuring compatibility with various systems. The system's proprietary sensors, integrated into light fixtures, provide occupancy detection and daylight harvesting capabilities, communicating wirelessly with controllers to optimize lighting usage. With communication protocols like BLE and cloud-based connectivity options, Wipro's smart lighting system is versatile and reliable. Additionally, a dedicated mobile application enhances control and management, making it a comprehensive lighting solution for intelligent enterprises.
Smart lighting is ushering modern homes into a new era of opportunity and growth. Its impact goes beyond just enhancing the ambiance; it's a strategic move that helps businesses and households alike reduce expenses and maximize revenue. While implementing smart lighting solutions may involve a slight increase in project capital investment, it undoubtedly leads to substantial reductions in operational expenses while also making a positive impact on the environment. We are sure Smart Lighting is poised to find its place in every household in the times ahead.
To access the complete magazine, please visit the following link: https://www.smarthomeworld.in/magazine-september2023/
Advertisement
[adrotate banner="30"]