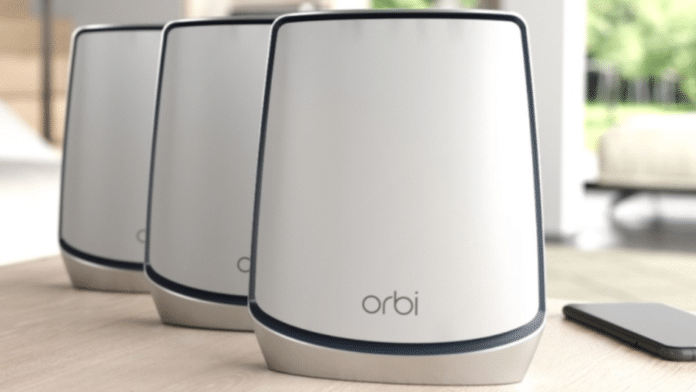 Advertisement
[adrotate banner="23"]
The global pandemic has significantly increased the need for home internet in the last couple of years. Increased usage of the home network for work from home, remote learning and more has caused peak traffic to surge compared to pre-pandemic levels. As multiple devices use the same network, overcrowding occurs as they all compete with each other to connect to the same router. This means low quality or buffering during streaming, latency during gaming, and frustratingly slow browsing speed. In simple terms, the more devices you bring, the slower the network becomes for all devices.
To address this issue, NETGEAR introduces the Orbi RBK853 Tri-band Mesh System, an ideal upgrade for customers who wish to get the benefits of both the Wi-Fi performance and coverage of a tri-band mesh with the capacity to handle multiple devices for their home. The RBK853 is a 3-part router-satellite combo that can support over 60 devices on the network at one time, from online exercise classes to online gaming, to live video meetings, to streaming of on-demand online video, allowing you to enjoy all these activities simultaneously without interruption with this Orbi Wi-Fi 6 Mesh network.
Advertisement
[adrotate banner="34"]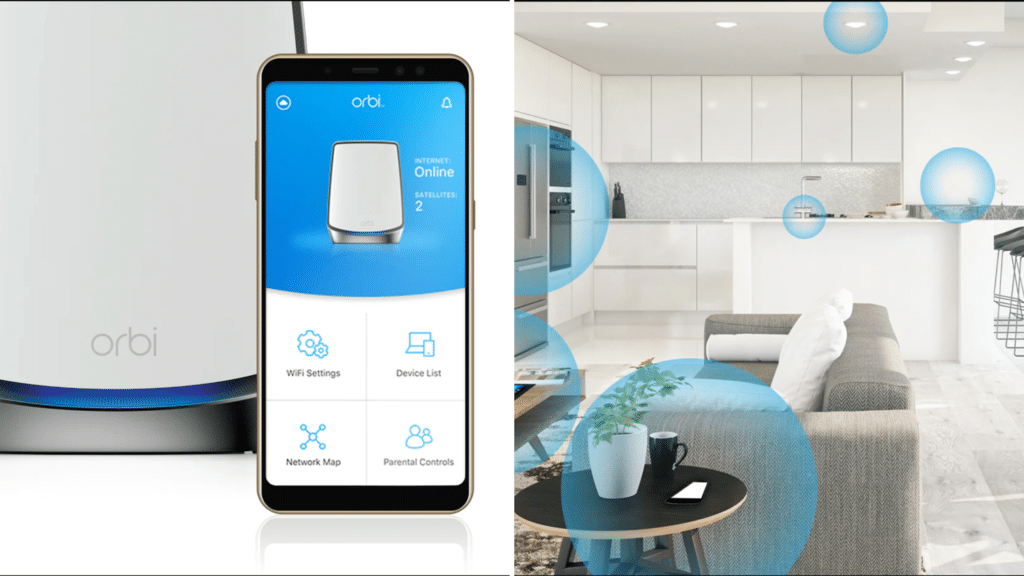 The Orbi RBK853 Tri-band Mesh System (AX6000) is designed to keep all connections strong, in every room, all the time, ensuring that all your devices are connected to the best Wi-Fi, from the front door to the backyard. With the latest generation Wi-Fi 6 technology, the powerful mesh Wi-Fi system provides households with the bandwidth to address the demands of today's automated smart home even when running multiple 4K/8K UHD streaming and online gaming. In an environment where streaming of ultra-high-definition video to multiple screens puts greater demands on home networks, the new Orbi Wi-Fi 6 mesh systems (RBK853) provide great coverage.
The Orbi RBK853 Tri-band Mesh System (AX6000) is an ideal solution for households with multiple devices, allowing seamless connectivity and maximum speeds throughout your entire home. While the two usual bands (2.4GHz and 5GHz) are used for your daily devices, the third band is used by the satellites for seamless connectivity. Powering the routers is a powerful quad-core 2.2GHz processor with 1GB of RAM.
To safeguard the home network in today's time of heightened online activities, the Orbi Mesh Wi-Fi Systems include NETGEAR Armor™ powered by Bitdefender, an award-winning cybersecurity solution designed to protect all internet-connected devices within a home from viruses, malware, stolen passwords, identity theft, and hacking.
The NETGEAR Orbi RBK853 Tri-band Mesh System (AX6000) is now available in India at an MRP of INR 86,999 through Netgearstore.in, Amazon.in and other leading e-commerce platforms.
For more information, please visit: https://www.netgearstore.in/
Advertisement
[adrotate banner="30"]