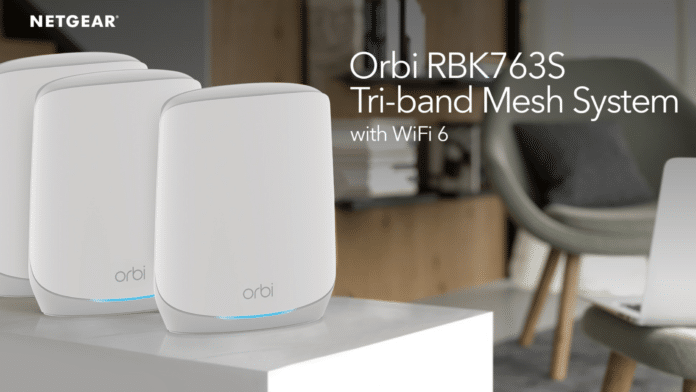 Advertisement
[adrotate banner="23"]
In today's interconnected world, the need for high-speed consistent Wi-Fi coverage throughout the home is important, more than ever. In this scenario having a Mesh system can be a good idea that can offer great flexibility to place satellites in different areas for optimal Wi-Fi coverage, preventing Wi-Fi "dead spots" throughout space. The NETGEAR Orbi RBK763S is one such system that provides up to 7,500 sq. ft of coverage with up to 5.4Gbps Wi-Fi speeds and supports over 75 devices simultaneously with zero buffering. Protected by award-winning NETGEAR security services, the system includes a dedicated connection for instant router-satellite communication so Wi-Fi speed stays fast as more devices are connected, and 7 Gigabit ports to give your most demanding tech products their own wired connection.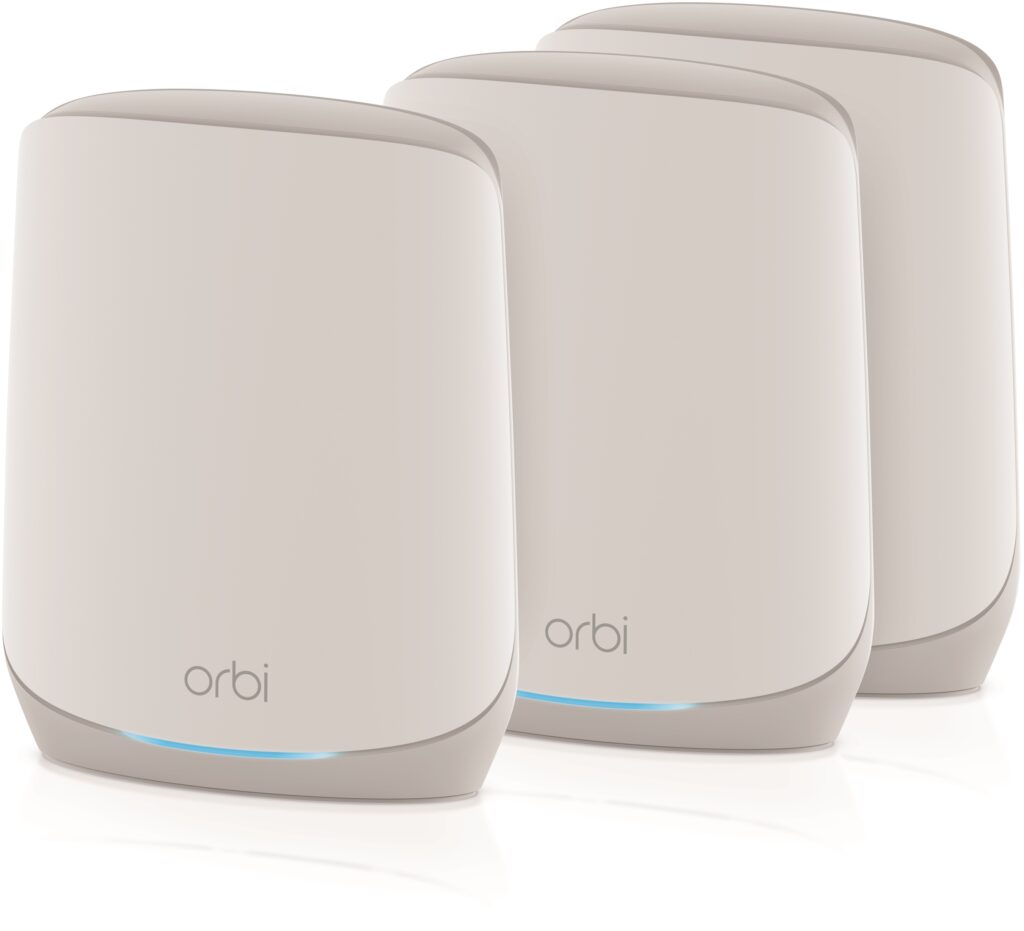 The Powerful Orbi RBK763S 3-pack Mesh System is engineered for more efficient data transmission through the exclusive Tri-Band Mesh technology that establishes a dedicated backhaul connection which helps maximize internet speeds resulting in faster Wi-Fi performance that doesn't degrade across the house. The system keeps connections strong and running with no buffering or drop-offs at maximum speeds providing families the bandwidth to address household demands even when simultaneously streaming OTT, video calls, and gaming, all at the same time
Advertisement
[adrotate banner="34"]
To keep your family and connected devices safe from online threats the system comes equipped with 1 year of NETGEAR Armor, which protects your Wi-Fi with a shield of security across every device, from PCs, phones, cameras, TVs, smart speakers, and more. You can even manage your kids' time online without taking away any devices – with just a few taps; you can build profiles for each family member, pause the internet on devices, and so much more.
Salient Features
Cutting Edge Performance – Get the ultimate experience with 6 streams of Wi-Fi 6 and speeds up to 5.4Gbps†. Enjoy 4K/8K UHD streaming, lag-free gaming & smooth streaming.
Gigabit Speeds where you need them – Don't let your home be a maze of dead zones. Get consistent speeds everywhere with tri-band dedicated wireless backhaul & 7 Gigabit LAN ports.
More Capacity, More Battery Life – Don't be held back by limited capacity. Enjoy more devices simultaneously with 4x the capacity than before & improved efficiency for longer battery life.
Activate Exclusive Features – Enhance your Wi-Fi with best-in-class NETGEAR Armor™ & NETGEAR Smart Parental Controls™ to monitor and protect your connected devices.
Coverage across Your Home – This Orbi Mesh System blankets your entire home with reliable Wi-Fi coverage with no dead zones or slow spots. Quickly and easily expand your coverage by adding satellites.
Award-winning Tri-band Technology – Built with Orbi's patented, award-winning tri-band Wi-Fi, you can enjoy maximum, consistent speeds and high performance on devices throughout your home.
Voice Control – Control your Wi-Fi using voice commands when you have Amazon Alexa™ or the Google® Assistant.
Pricing and Availability: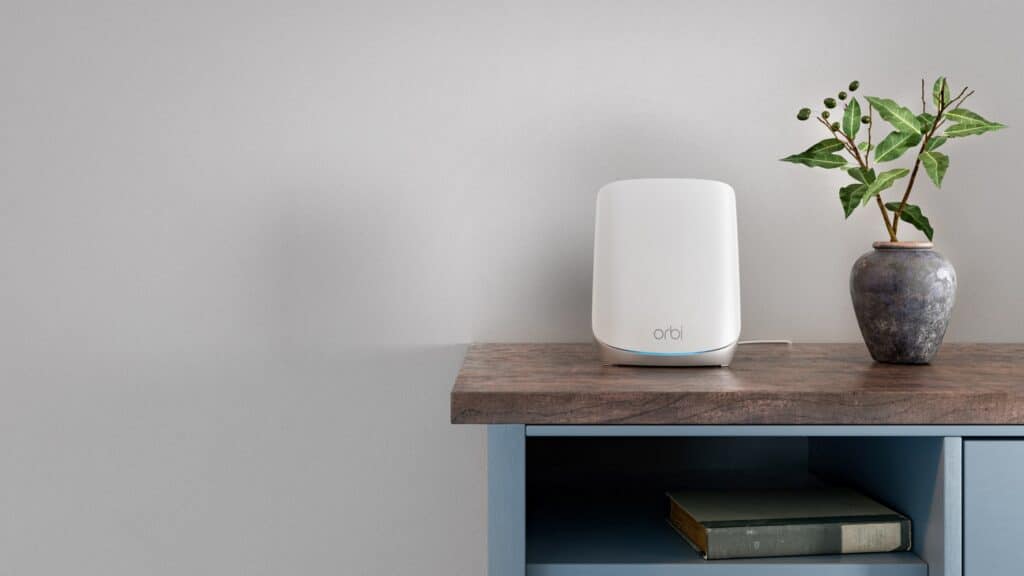 The NETGEAR Orbi RBK763S Mesh System is available at a discounted price of INR 59,999,through Netgearstore.in, Amazon.in and other authorized NETGEAR partners.
About NETGEAR:
NETGEAR is a global networking company that delivers innovative products to consumers, businesses and service providers. The Company's products are built on a variety of proven technologies such as wireless (Wi-Fi and LTE), Ethernet and powerline, with a focus on reliability and ease-of-use. The product line consists of wired and wireless devices that enable networking, broadband access and network connectivity. These products are available in multiple configurations to address the needs of the end-users in each geographic region in which the Company's products are sold. NETGEAR products are sold in approximately 30,000 retail locations around the globe, and through approximately 25,000 value-added resellers, as well as multiple major cable, mobile and wireline service providers around the world.
For more information visit: http://in.netgear.com/
Advertisement
[adrotate banner="30"]