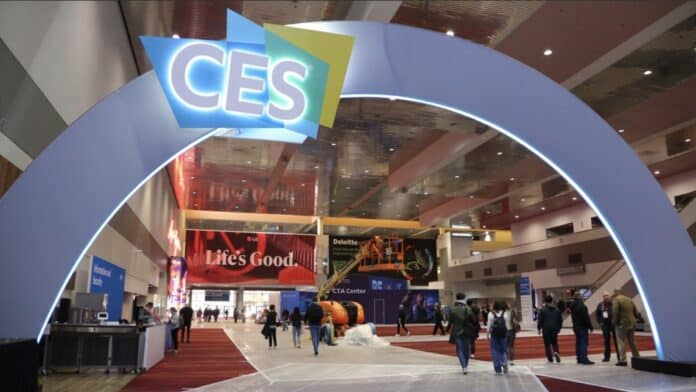 Advertisement
[adrotate banner="23"]
The recently concluded Consumer Electronics Show (CES) a three-day event that showcases new trends and the latest developments in the world of consumer technology this year also showcased Sustainability-Focused Tech such as robots that dive into pipes and search for leaks.
"Globally about 30 billion cubic meters of clean water is lost due to leaks each year," said Steve Koenig, Vice President of Research at the CTA, at a press event. Solutions like this may help find and fix leaks more quickly, according to Koenig.
Advertisement
[adrotate banner="34"]
Enterprise technology or tech that aims to help businesses run more efficiently was also at the forefront this year. Most notable are innovations that enable humans to work alongside robots. An example is what Koenig called the Cray X, a robotic wearable made by German Bionic. It is meant to replace the velcro backstrap that warehouse workers used to protect themselves while lifting heavy objects. The Cray X robotic exoskeleton is supposed to provide an extra boost to workers as they lift to help reduce fatigue and injury.
The metaverse is also receiving special attention this year. The term was most recently popularised by Meta (formerly Facebook) in 2021. While not yet a reality, it is imagined to be an immersive virtual world.
But this year the metaverse is "beyond virtual reality," said Koenig. He highlighted wearable headsets that integrate scents that pair with visuals as an innovation in the space. This, said Koenig, offers a heightened sense of immersion to the user. Visitors at CES this year were able to see and sample these devices on the showroom floor.
Many companies like Dell, LG and Germany's Volkswagen displayed their new products. Large companies like BMW, Samsung, and Google built large dedicated spaces for their newest wares at the CES.
This year marks 56 years since the first Consumer Technology Show. Over 3200 exhibitors from across 173 showcased traditional and non-traditional gadgets to attendees eager to experience the future of technology.
Advertisement
[adrotate banner="30"]