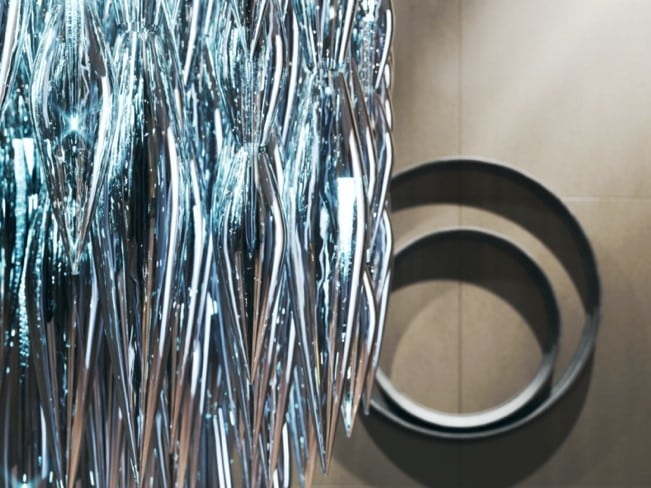 Advertisement
[adrotate banner="23"]
AURORA
Designed by Katarina Kotulacova, Aurora combines hand-blown glass components in a celestial play, imitating the fascinating phenomenon that originates in polar areas and is very rare in our latitudes. The light sources are programmed to put on a pulsating show of different coloured fans, rays or drapes. It is nothing short of a magnificent celestial event unleashed right in your living room. The best part is, the lighting installation can be quickly and easily controlled by an iPod. 
Advertisement
[adrotate banner="34"]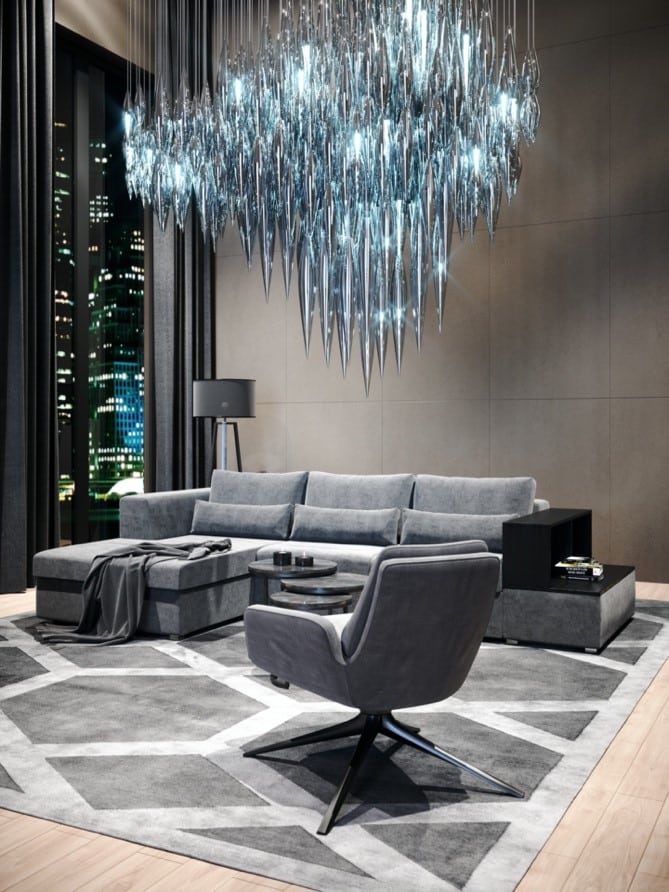 Each pendant of Aurora is made of two parts, a hand-blown crystal-clear drop with a soda effect inside and a hand-blown crystal-clear cap with a silver nanocoating finish. And there are two options available: A lavish ceiling fixture with dimensions L 4,500 mm × W 3,000 mm × H 3,000 mm; and a moderately sized pendant with dimensions Dia 600 mm × H 1 300 mm.
OPERA
Made of hand-blown crystal components with soda effect, Opera is lit by built-in LED RGB technology programmed into various lighting effects such as colour blower, rays or slings creating much drama in your environment. Opera is not just a light that illuminates your space beautifully, but a mood creator and changer. It allows you to enter your world of a private opera at the click of a button any time of the day or night. And the mood inside swings from classical to rock.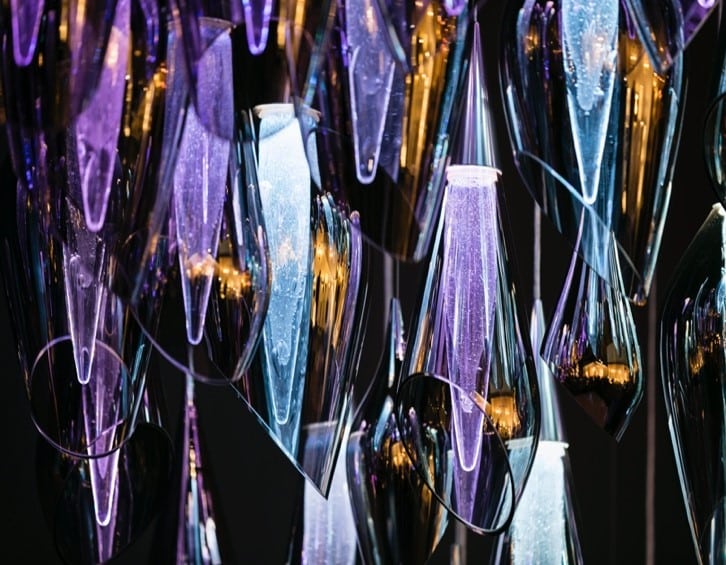 This extraordinary dynamic lighting piece designed by Jiří Svoboda is programmed according to your luminous preference or for a special occasion. What's more, you can easily change it from light motions to stronger pulsing effects, via your phone or similar device. The light sports polished stainless-steel finish.
Advertisement
[adrotate banner="30"]