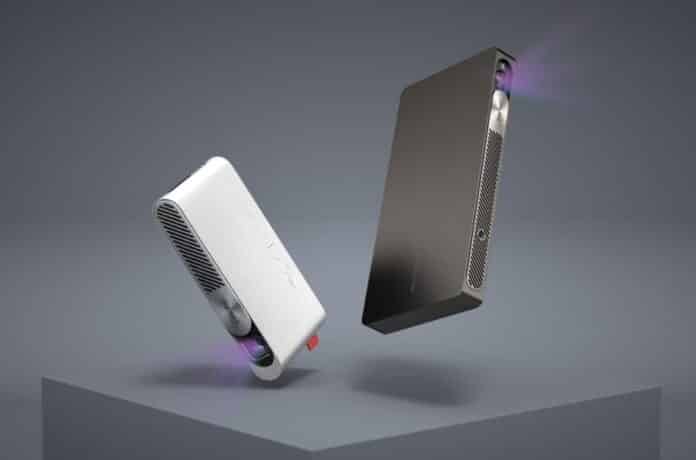 Advertisement
[adrotate banner="23"]
Ampula, Inc. announced the launch of Wemax Go and Wemax Go Pro, two new, ultra-portable laser projectors made available on Indiegogo. The Wemax Go and Wemax Go Pro are the world's thinnest cinema-grade projectors using ALPD® technology and feature incredible portability, brightness, and contrast ratios.
The Wemax Go Pro provides 2-3x the brightness and is a pocket-sized LED-based projector. For portability, the Wemax Go works with USB-C power banks and Wemax Go Pro includes a built-in battery. Wemax Go and Wemax Go Pro offer consumers a new way to experience cinema-grade projection.
Advertisement
[adrotate banner="34"]
"It's exciting to see this sophisticated ALPD® laser projection technology miniaturized into such a small package, making great video quality, brightness, and color available in a never-before-possible size," said Yajun Zhang, CEO of Ampula, Inc.
"We're thrilled to make both revolutionary movie-theater-grade projectors available on Indiegogo this winter at prices that are practical for the on-the-go video enthusiast," said Yajun Zhang.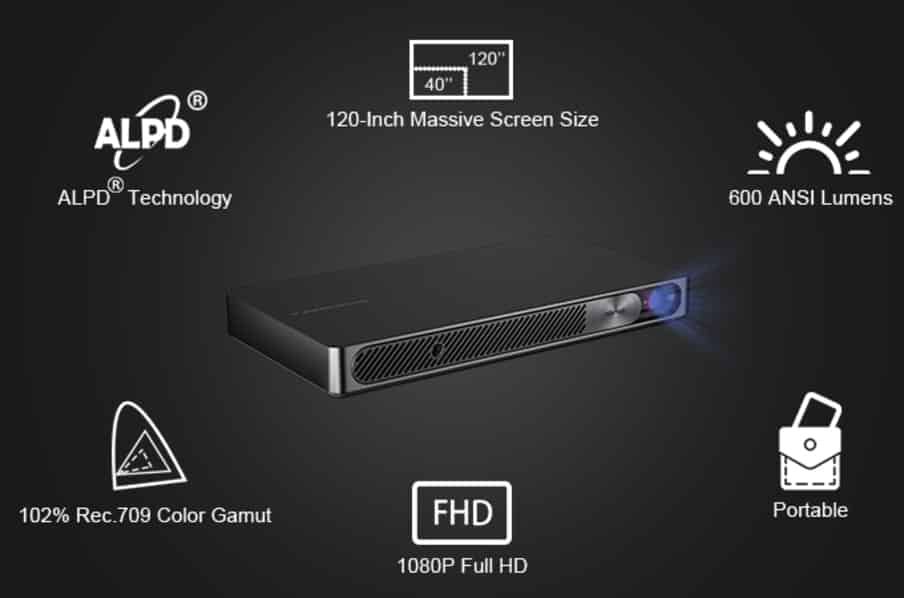 Wemax Go Pro Specifications :
1920 x 1080p Resolution
ALPD® Laser Light Source
600 ANSI Lumens
1.2:1 Throw Ratio
40″ to 120″ Screen Size
Side Projection
Automatic Focus
4-point Keystone Correction
Intelligent Obstacle Avoidance
Intelligent Screen Alignment
3485 mAh Built-in Battery
Up to 4 Hours Estimated Runtime
Small and Portable at 8.6W x 4.6D x 0.98H Inches (Approximately the size of an iPad Mini 6)
Wemax Go Specifications :
960 x 540p Resolution
ALPD® Laser Light Source
300 ANSI Lumens
1.2:1 Throw Ratio
15″ to 100″ Screen Size
Manual Focus
Vertical Keystone Correction
Works with USB-C External Batteries
Fits in Your Pocket at Only 5.9W x 3.2D x 0.97H Inches (Similar size to an iPhone 13)
The Wemax Go Pro is an ultra-portable 1080p projector in a small, battery-powered package with a power bank that raises battery life to four hours. It supports Android & iOS devices, and users can cast pictures, YouTube, and other video content wirelessly. In addition, the Wemax Go Pro can be used as a portable Bluetooth speaker.
ALPD® is the phosphor laser technology capable of producing exceptionally energy-efficient, bright projected images with a wide color gamut. This is the first time that cinema-grade ALPD® Laser technology has been miniaturized into an ultra-portable projector that fits in the pocket.
To know more please visit : www.wemax.com
Advertisement
[adrotate banner="30"]