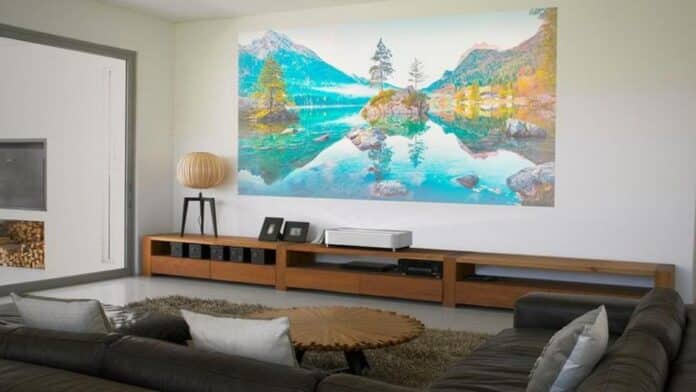 Advertisement
[adrotate banner="23"]
Epson has introduced six new home cinema projectors, ideal for film enthusiasts, sports fans, and gamers looking for an immersive big-screen experience. The new projectors will strengthen Epson's position in the projection market by bringing a variety of high-spec projectors at various price points to suit every budget.
These projectors are priced for different budgets, ranging from entry-level models with WXGA technology and a sleek style to cost-effective 4K PRO-UHD models with integrated Android TV. The most recent Epson EpiqVision Ultra Projector with 4K-PRO UHD has laser light source.
Advertisement
[adrotate banner="34"]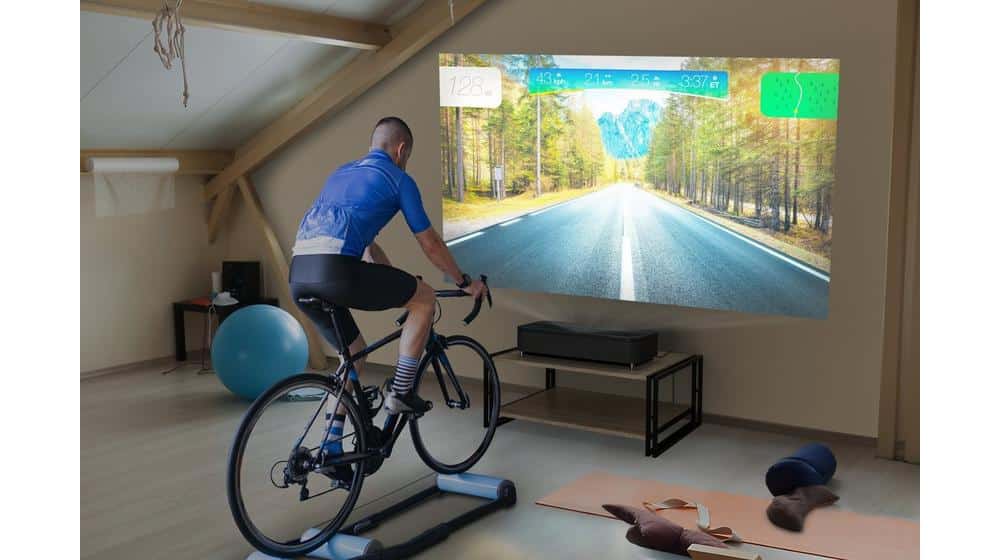 The EpiqVision Ultra EH-LS800B and EH-LS800W are Epson's first super-ultra-short-throw models, providing even closer positioning to the wall. These projectors, available in black and white, offer a solid blend of high brightness, excellent image quality, and versatility by leveraging Epson's laser light source technology.
The close-to-the-wall location and 4K PRO-UHD resolution provides crisp and sharp image. They offer a great replacement to the traditional TV, blending into even the smallest living rooms and delivering flexible image sizes from 80" to 150" starting from just 2.5 cm from the wall. Ideal for TV shows, films, and sports, they also come with a new dedicated gaming port providing an under 20 ms input lag rate.
The projectors' built-in AndroidTV provides streaming, casting, smart controls, and superb Sound BY YAMAHA speakers, offering a complete audio experience.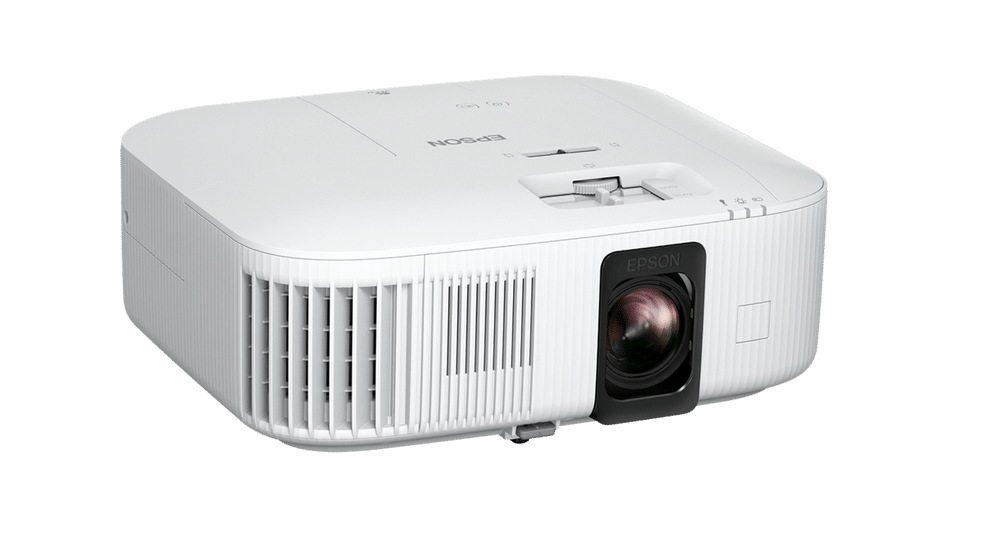 The EH-TW6150 and EH-TW6250 are the new entry-level 4K PRO-UHD projectors. With a sleek new curved design at an affordable price, users can enjoy the latest movies, sporting events, and gaming releases anywhere in the home with flexible placement via the vertical lens shift. These projectors are ideal for film fanatics and gamers looking for a resolution of up to 4K PRO-UHD picture quality.
Both models make perfect gaming companions with an under 20ms input lag rate for a fast and responsive gaming experience. The EH-TW6250 also comes with built-in Android TV for seamless streaming.
Finally, in the new lineup are two multi-purpose entry-level projectors that form a new "cross over" range, ideal for the latest flexible home working trend. The CO-FH02 and CO-W01 each have a compact design, making them easier to carry between rooms, and are ideal for education, home, and office environments. Each has a simple, clean new design, enabling them to fit into any surroundings without compromising on immersive screen size. The CO-W01 is a WXGA resolution, and the CO-FH02 is Full HD which also comes with built-in Android TV so you can stream the latest films, TV shows and content straight to your projector.
"With the launch of these six new projectors, there truly is a projector for everyone. There is a solution for everyone at a price to match any budget," said Paul White, Manager for Product Management Within Epson Europe's Video Projection Unit. "Whether they are searching for a flexible, easy-to-use solution that can be moved easily between rooms or want to take your gaming to a new immersive level, or are even considering a replacement for your TV."
For More Information Visit: https://www.epson.co.in/
Also Read: Epson Now Shipping Breakthrough High Lumen Projectors
Advertisement
[adrotate banner="30"]