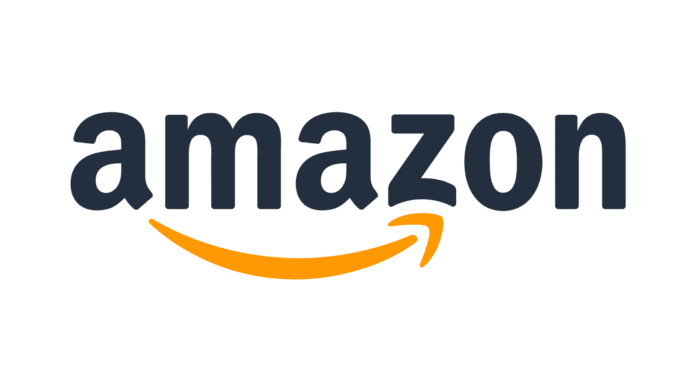 Advertisement
[adrotate banner="23"]
Amazon held its annual fall hardware event on September 28th. The release of new Echo and Ring devices, as well as support for matter and upcoming over-the-air updates for items from earlier generations, were among the announcements made.
New Echo Dot and Echo Dot with Clock—Even Better Audio, New Temperature Sensor, Tap Gesture Controls, eero Built-in, and Upgraded Display
Advertisement
[adrotate banner="34"]
Amazon introduced the next generation of Echo Dot and Echo Auto, giving users more options to bring the convenience of Alexa to every room of their home and into their car. In addition, Amazon announced a new generation of Echo Dot Kids with new designs, significant audio improvements to Echo Studio, and a host of new features for Alexa—including a new Fire TV experience on Echo Show 15.
"A true ambient experience is there to simplify your day-to-day life when you need it and fades into the background when you don't. This generation of Echo devices are designed with this vision in mind," said Nedim Fresko, Vice President of Amazon Alexa Devices. "With the upgraded audio and compact form factors, each of these new devices gives customers more ways to make Alexa a seamless part of their day. And, with the new sensors and technology built into Echo Dot and Echo Dot with Clock, customers can have Alexa do even more on their behalf."
The All-new Echo Dot and Echo Dot with Clock are the most powerful yet. The redesigned audio architecture features a custom full-range driver and the highest excursion speaker of any Echo Dot, delivering clear vocals and up to double the bass of the previous generation—all within the same compact, spherical form factor.
The Echo Dot and Echo Dot with Clock have new sensors that enable more contextual Alexa experiences—like the ability to ask Alexa to automatically turn on the smart fan when it gets too warm inside. The new generation also adds an accelerometer to enable new tap gesture controls, so users can simply tap the top of the device to pause and resume music, dismiss timers, or end a call. Powered by the AZ2 Neural Edge processor, Echo Dot and Echo Dot with Clock enable more experiences to be processed on the edge—resulting in even faster responses for tap gestures, ultrasound motion detection, and on-device execution for some of the most common requests to Alexa.
The new Echo Dot with Clock includes upgraded high-density dot technology, offering a more vibrant and dynamic way to see information at a glance. Now, in addition to the time, users can view the name of a song title or artist, the weather, a calculation or unit of measurement, calendar event times, and more features when they ask Alexa for information.
Additionally, for the first time, Echo Dot and Echo Dot with Clock feature eero built-in, which makes them the first Echo devices to serve as eero mesh Wi-Fi extenders and improve coverage in a home. After account linking, eero built-in can add up to 1,000 square feet of coverage to the existing eero mesh Wi-Fi network. The eero built-in will roll out to 4th Gen Echo on October 20. 4th Gen Echo Dot and Echo Dot with Clock will also receive over-the-air updates to receive eero built-in functionality in the coming months, so users can get more value out of the devices they already own.
Echo Dot Kids—New Designs and Interactive Features
Echo Dot Kids, the popular kids' smart speaker, now comes in new Owl and Dragon designs, and soon will feature new Alexa voices to help bring Owl and Dragon to life for Amazon Kids+ subscribers. Kids can hear greetings, jokes, facts, songs, and more from the perspective of an Owl or Dragon, transforming Alexa into a fun, immersive experience.
Parents and guardians can access easy-to-use parental controls to set daily time limits, filter explicit songs, and review activity in the Amazon Parent Dashboard. Echo Dot Kids comes with a two-year worry-free guarantee and a one-year subscription to Amazon Kids+, the only kid-focused content service that gives families access to thousands of ad-free books, games, videos, Audible books, songs, and Alexa skills.
Echo Studio—Now with Enhanced Audio Technology
Echo Studio is already the best-sounding Echo speaker—and now it's getting even better with new spatial audio processing technology and frequency range extension. The custom-built spatial audio processing technology is designed to enhance the stereo sound, making music and movie soundtracks feel closer to the listener with greater width, clarity, and presence. It mirrors the performance of a Hi-Fi stereo system, so vocal performances are more present in the centre, while the stereo-panned instruments are better defined on the side, creating a more immersive sound experience that reproduces the artist's intent. Additionally, frequency range extension technology delivers better performance, improved mid-range clarity, and deeper bass. Along with Echo Studio, this spatial audio processing technology is available on Echo Show 15 and will roll out to other compatible Echo devices in the future.
These upgrades are in addition to Echo Studio's existing support for both Dolby Atmos and Sony 360 Reality Audio.
Echo Auto—Compact Design and Flexible Mounting Options to Enable Smart Features in Your Car
Echo Auto comes in a new, slimmer design and includes a new adhesive mount for more placement flexibility in a car. The device is built with five microphones designed to hear your requests over music, the air conditioner, and road noise. With Echo Auto, add Alexa to your car to listen to music, make calls, and even get roadside assistance hands-free when you run into vehicle trouble. Just say, "Alexa, call Roadside Assistance" to connect with an agent who can request help on your behalf, and you'll only pay for the services you need, like if you get a flat tire or if you run out of gas.
Amazon Upgrades Fire TV with Third Generation Fire TV Cube and New Alexa Voice Remote Pro
Amazon also announced upgrades to its industry-leading Fire TV family, including the next-generation Fire TV Cube—Fire TV's most powerful streaming media player yet—and Alexa Voice Remote Pro, a premium remote with an all-new Remote Finder and customizable buttons.
"The all-new Fire TV Cube is a big step forward for Fire TV—it's the fastest, most powerful, and most versatile streaming media player we've ever made," said Daniel Rausch, vice president of Amazon Entertainment Devices and Services. "This Fire TV Cube's powerful processing and Wi-Fi 6E support deliver an incredibly smooth streaming experience, and HDMI input means you can instantly extend the simplicity of Fire TV and hands-free Alexa control to your home entertainment system. With Alexa Voice Remote Pro, we're making it easy to find a misplaced remote and get to the apps and content you love."
Fire TV Cube—Enhanced Power and Speed
The third generation of Fire TV Cube is Amazon's best Fire TV streaming media player yet, with a new octa-core 2.0 GHz processor that makes it 20% more powerful than the previous generation. The supercharged processor increases app launch speeds, making this Fire TV's smoothest and most fluid streaming media player experience to date. Fire TV Cube can be controlled entirely hands-free with Alexa and includes support for cinematic 4K Ultra HD, Dolby Vision, HDR, and immersive Dolby Atmos audio. Plus, it offers a range of new features, including an HDMI input port, Wi-Fi 6E support, and Super Resolution Upscaling.
An industry-first, Fire TV Cube includes an HDMI input port, giving customers the flexibility to bring their entertainment devices together by directly connecting compatible cable boxes, Blu-ray players, and more devices. Now, customers can just say, "Alexa, tune to ESPN on cable" instead of manually changing inputs to get to the content they want. With Fire TV Cube, customers can easily control live TV, cable boxes, and on-demand streaming via Fire TV's Alexa Voice Remote or hands-free with Alexa. Fire TV Cube also features an additional USB port for easy connection to compatible webcams for video calling with Alexa Communications—simply say, "Alexa, call mom" to connect with family or friends from the largest screen in the home.
Fire TV Cube is the first streaming media player in the industry with Wi-Fi 6E support, giving customers with a compatible router the ability to enjoy a smooth entertainment experience with less interference from other Wi-Fi devices in the home. It also features a new Ethernet port if you need a wired network connection.
New to Fire TV Cube is Super Resolution Upscaling, which provides enhanced picture quality by seamlessly converting HD content into 4K for greater detail, contrast, and clarity. With Super Resolution Upscaling, content—from movies originally made in HD to grainy family photos—will look sharper on a 4K display.
Alexa Voice Remote Pro—Remote Finder Feature, Customizable Buttons, and Backlighting
Alexa Voice Remote Pro is a new premium remote built to help customers spend more time streaming and less time searching for the remote. It introduces a Remote Finder feature to help customers find misplaced remotes more easily. Simply say, "Alexa, find my remote" or use the dedicated Remote Finder button in the Fire TV app, and Alexa Voice Remote Pro's built-in speaker will emit an audible ring to attract your attention.
Two new customizable buttons make getting to your favourite content and Alexa commands quicker and easier. You can personalize your remote by programming these buttons to create one-touch shortcuts to favourite apps, channels, and anything Alexa can do. For example, you could choose to program a button to have Alexa dim the lights, check the weather, or start an Alexa Routine for movie night. Alexa Voice Remote Pro also includes motion-activated backlighting that automatically illuminates the buttons when the remote is picked up in low-light settings.
Alexa Voice Remote Pro is compatible with Amazon Fire TV smart TVs, and Smart TVs with Fire TV built-in.
Smartest TV Lineup Ever—Fire TV Omni QLED Series
Amazon introduced the Fire TV Omni QLED Series—a new addition to the Amazon Fire TV Omni Series and the first-ever TV lineup to feature the new Fire TV Ambient Experience. Reimagining what users can expect from a smart television, the Omni QLED Series combines the Omni Series' trademark performance, value, and hands-free Alexa controls with new ambient features that turn the TV into an always-smart device when not streaming.
The Omni QLED Series features a new stunning 4K Quantum Dot Technology (QLED) display with a full-array local dimming of up to 96 zones, plus support for both Dolby Vision IQ and HDR10+ Adaptive, providing an immersive, cinematic experience. Plus, with hands-free Alexa, users can find apps, discover shows, manage playback, and control the entire Ambient Experience using their voice. The Omni QLED Series is available for pre-order starting today and will ship in the coming weeks.
"We've all been buying so-called smart TVs for decades, but they're really not all that smart—and for much of the day, they're not beautiful or useful either," said Daniel Rausch, vice president of Amazon Entertainment Devices and Services. "The Omni QLED Series delivers stunning artwork, glanceable information, hands-free controls, and so much more–it reimagines what customers can expect from a smart TV."
Premium 4K Picture Quality
The Omni QLED Series' premium picture quality creates a truly cinematic experience for the home. The vibrant wide colour gamut 4K QLED display delivers vivid, lifelike picture quality with rich colours and full-array local dimming. Up to 96 dimming zones provide heightened contrast that adjusts independently to increase or reduce lighting intensity, unlocking details in dark areas and revealing subtle tones that might be lost in the brightest parts of the picture.
The Omni QLED Series offers the latest in picture quality formats to provide the best viewing experience with built-in support for HDR10+, HLG, and, for the first time on Fire TV, Dolby Vision IQ and HDR10+ Adaptive. A new Adaptive Brightness feature also uses the Omni QLED Series' ambient light sensor to dynamically change brightness levels, providing optimal contrast across content sources, formats, and lighting conditions.
Ambient Experience
The Omni QLED Series is the first Fire TV to feature the all-new Ambient Experience, which completely transforms the largest screen in your home. When not streaming, the Omni QLED Series uses its built-in presence sensors to detect when a person enters the room and switches to the beautiful and informative Ambient Experience. Instead of a blank screen, the TV uses the power of Alexa to enable you to see helpful information, manage your smart home, listen to or discover new content, and view artwork or family photos. The new Fire TV Ambient Experience can be controlled hands-free and includes:
Gallery-quality art and personal photos: With the Omni QLED Series, users can turn their television into an in-home art gallery or personal photos display. You get free access to a growing collection of more than 1,500 gallery-quality photos and curated art pieces with a broad range of artistic styles that will suit any taste. With no monthly subscription required, the collection of photography and fine art includes diverse work from artists who capture unique natural environments and landscapes from around the world—from the Arctic to the deep ocean—as well as abstract motion pieces, calm motion landscapes, and Impressionist paintings. You can also choose to display collections from The National Gallery of Art and The Art Institute of Chicago. Learn more about the art collections by asking things like, "Alexa, when was this painted?" or "Alexa, tell me more about this artwork." Coming later this year, you can also get ready to support your favourite soccer team with a selection of custom images from FOX Sports ahead of its coverage of the biggest international soccer tournament. The TV can also showcase your personal photo collections and cherished moments. Just ask, "Alexa, show me pictures from last summer," or ask "Alexa, where was this photo was taken?" to learn more about any image.
Alexa Widgets: Powered by Alexa, new widgets are optimized for the TV, providing glanceable information to keep you informed throughout the day. See your schedule with Calendars and Reminders, leave Sticky Notes for other family members, control other smart devices like a thermostat or Ring doorbell through Smart Home Favorites, view the latest news headlines, and much more. Widgets can be customized, collapsed, or expanded to match what your home needs. Just ask, "Alexa, what widgets can I add?"
Hands-free Music: The Omni QLED Series Ambient Experience puts music right at the centre of the room, with or without the television screen on. You can listen to music, podcasts, or audiobooks, or ask Alexa to start playing audio from services like Amazon Music, Spotify, iHeart Radio, TuneIn, Apple Podcasts, and Audible.
Content Discovery: Alexa's deep integration with the Omni QLED Series will help you discover what to watch next. The "What Should I Watch" widget provides you with entertainment recommendations based on the day's top-trending video titles on Fire TV. You can also ask Alexa to help choose a show based on recently released titles, genres, and much more. Just say, "Alexa, show me new comedies" or "Alexa, play Thursday Night Football," and Alexa will help guide you to a title that is right for you.
Alexa Routines: You can use thousands of Alexa Routines and Skills to control your smart home and entertainment settings. For example, just say, "Alexa, start my day" to kick-start a routine that displays a motion image of a sunrise, shows the weather, and plays your favourite music.
Privacy and Control: The Omni QLED Series puts you in control of the Ambient Experience. You can electronically disconnect the far-field microphone with the flip of a switch. Features can also be easily tuned to your preferences, such as turning presence detection off and setting quiet hours for glanceable information.
Broad Content Selection
Fire TV places content at the centre of the television experience, making it easier for you to discover and enjoy a wide variety of entertainment and apps. You can choose from a broad selection of premium and ad-supported streaming services, with more than 1 million episodes and movies available. You can also enjoy a wide selection of free ad-supported streaming services like Amazon Freevee and the Amazon News app for local or national news and recently added content rows show free videos across categories, such as trending movie trailers, food and kitchen, and sports news and highlights.
Amazon Introduces Halo Rise—A First-of-its-Kind Bedside Sleep Tracker
Amazon introduced Halo Rise—a new, multi-purpose bedside tracker dedicated to helping improve your sleep. Halo Rise uses built-in sensor technology, quietly working in the background to provide highly accurate insights and personalized sleep analysis.
"Quality sleep is an incredibly important factor in our overall health and well-being. In today's busy world, getting more and better sleep is one of the areas that customers ask us about the most, which is why we're tackling sleep head-on," said Melissa Cha, vice president of Amazon Smart Home and Health. "Halo Rise is designed to work intelligently in the background and give you an entirely new and effortless way to manage your sleep and achieve sleep-life harmony."
Innovative Ambient Technology
Powered by contactless, low-energy sensor technology and machine learning, Halo Rise accurately senses respiration and movement patterns to determine your sleep stages throughout the night. It uses a sleep algorithm that has been trained and validated against overnight polysomnography—the clinical gold standard for sleep analysis. Halo Rise harnesses powerful ambient technology that's always ready, automatically starting your sleep session when you get into bed with no buttons to press or batteries to charge. After you wake, you'll receive a detailed sleep summary, including a graph showing time spent in each sleep phase—REM, light, and deep sleep—along with a sleep score and information about your sleep environment.
Sleep Smarter, Sleep Better
Great sleep is influenced by a number of factors, including your room's environment and how you wake up. Built-in environmental sensors measure your room's temperature, humidity, and light levels throughout the night. It integrates with the Amazon Halo app, which provides science-backed recommendations on how to optimize the room's sleep environment. In the morning, a wake-up light simulates the colours and gradual brightening of a sunrise, creating a natural and gentle wake experience, while the smart alarm monitors your sleep stages and wakes you at the ideal time for getting up, helping you to start the day feeling rested and alert.
"Sleep is a central pillar of good health, and the benefits of consistent, sufficient sleep are well-documented, touching on nearly every aspect of our mental and physical well-being," said Dr Carolyn D'Ambrosio, associate professor of medicine at Yale School of Medicine. "Yet research shows that one in three adults don't get enough sleep. With its comprehensive approach, Halo Rise is leading the future of sleep technology."
Better Together with Alexa
Halo Rise works even better with Alexa, making it easier to check your sleep insights and personalize your sleep experience. For example, use a compatible Echo device to ask Alexa how you slept, sync Alexa with the Halo Rise smart alarm to be woken up by your favourite song, or combine Halo Rise with other smart lights that can be controlled using just your voice. You also have the ability to use Halo Rise as part of a personalized Alexa Routine. For instance, when you get into bed, Alexa can automatically dim the lights in the bedroom, turn off the TV, and start a relaxing meditation. Additionally, you can ask Alexa to pull up your sleep data on Echo Show, with the last night's sleep report viewable on the device's display.
Versatile and Sustainable Design
Halo Rise features a compact and multi-functional design that sits on your bedside table. The device includes a digital clock, a semi-circle of powerful 300 lux LEDs that form the wake-up light, a small alarm speaker, environmental sensors, and buttons to activate features. Those features include adjusting the light's brightness for reading, starting a sunset simulation, and snoozing your alarm. With 100% recycled aluminium and 100% recyclable packaging, Halo Rise is also certified as Climate Pledge Friendly.
One Service, Many Benefits
Halo Rise is the latest addition to Amazon Halo, which includes an ever-expanding suite of innovative features and premium content as part of the Halo membership that can help you eat nutritiously, move more, and become more mindful—all factors that are shown to impact the quality of sleep. Available via the Halo app, existing membership offerings for Halo Rise customers include:
Discover: A growing catalog of sleep resources, mindfulness programs, exercises, and meditations designed to help you build healthy habits and discover what works best for your individual health and wellness journey. These resources include sleep programs from BetterSleep, Mayo Clinic, and Halo experts designed to help you fall asleep quicker and snooze more soundly.
Fitness and Movement Health: Staying active and improving physical movement, along with getting restorative sleep, all help prepare the body to handle the demands of everyday life. Using just a smartphone camera and the Halo app, Movement Health uses computer vision and machine learning to assess mobility, stability, and posture, then recommends a custom program of corrective exercises and fitness content to help you be more active.
Nutrition: A balanced diet can positively impact your sleep and is a critical part of your overall well-being. With a library of over 850 wholesome recipes from partners including WW, Lifesum, and Whole Foods Market, Halo Nutrition offers a tailored weekly menu that syncs to your existing Alexa Shopping list and other Amazon apps—streamlining all grocery needs into one place.
Amazon Introduces the New Blink Wired Floodlight Camera and Blink Mini Pan Tilt
With the addition of two new Blink products to their Blink family, Amazon now offers customers even more security and peace of mind. The Blink Wired Floodlight Camera includes a smart security camera and powerful LED lighting all in one, a streamlined design, and Amazon's AZ2 silicon to process videos without going to the cloud. The Blink Mini Pan Tilt is a new mount that works with Blink Mini to enable you to see a wider field of view and remotely pan and tilt to follow the motion.
"The Blink Wired Floodlight Camera is our first wired floodlight device, and it adds to the existing lineup of easy-to-use, reliable, and affordable security devices that help customers keep an eye on their homes," said Mike Harris, chief operating officer at Blink. "With all-in-one security and lighting design, and a price below $100, it offers a mix of performance and value that's hard to beat. Plus, it leverages the intelligence of Amazon silicon, enabling us to offer features such as computer vision and local video processing for the first time."
Blink Wired Floodlight Camera—Advanced Features at an Affordable Price
The Blink Wired Floodlight Camera is designed to offer high performance for those looking for a hardwired security solution in an affordable package. Support for preferred motion detection zones means you can focus on the areas that are most important to you, and new person detection provides the ability to limit motion alert notifications to only when a person is present. Blink Wired Floodlight Camera's enhanced motion detection features are built on the capabilities provided by Amazon's AZ2 Neural Edge Processor, which also enables video content to be processed locally on the edge.
The Blink Wired Floodlight Camera provides 2600 lumens of LED lighting, 1080p HD live view and crisp two-way audio. Setup is easy using an existing wired connection, and you can easily store video clips locally with a Sync Module 2 via a USB flash drive (sold separately). With a Blink Subscription Plan, you can also store video clips and photos in the cloud.
Blink Mini Pan Tilt—Adding New Functionality and Flexibility for Blink Mini
The new Blink Mini Pan Tilt adds a motorized mount to the Blink Mini to help keep an eye on even more of your home. With Mini Pan Tilt, you instantly gain the ability to remotely pan left and right, and tilt up and down, using the Blink app—getting corner-to-corner, 360-degree coverage of any room. If you already have a Blink Mini, you can easily add just the mount via a micro-USB, and you can place it on a table or countertop, or connect via a tripod or wall mount (sold separately) for additional functionality.
eero Announces New Power-Over-Ethernet Devices and Services for Pro Installers and Businesses
eero, an Amazon company, also introduced a new range of solutions for professional installers and businesses. The eero PoE 6 and eero PoE Gateway are Power-over-Ethernet (PoE) devices that can be easily installed and use wired infrastructure to deliver fast, reliable wifi throughout homes and businesses. Additionally, eero for Pro Installers and eero for Business, two new services, simplify wifi installation, set-up, and management for professional installers and small businesses.
"At eero, we started with a vision of bringing simple, reliable, and fast wifi to customers across the globe, and now our wifi solutions are in millions of homes around the world," said Nick Weaver, co-founder and CEO of eero. "As we look for ways to continue to solve challenges for new types of customers, we're thrilled to expand our offerings to professional installers and small businesses with these new PoE products and services."
eero PoE 6 and eero PoE Gateway: A New Class of eero Devices for Pro Installers and Businesses
For professional installers who set up home wifi networks and businesses building a PoE-enabled network, eero PoE 6 and eero PoE Gateway are simple to set up using wired infrastructure, easy to manage via the eero mobile app, and, like all eero products, will continue to get better over time with automatic software updates for the latest security patches, bug fixes, and feature upgrades.
eero PoE 6 is a dual-band Wi-Fi 6 PoE access point that provides up to 2,000 square feet of coverage and supports more than 100 connected devices. It supports 160 MHz channels and wireless speeds up to 1.5 gigabits per second (Gbps). It can go almost anywhere ethernet cable can be pulled—making it easy to flush mount to ceilings and walls.
The eero PoE Gateway is a high-performance wired gateway that supports Internet Service speeds up to 10 Gbps with two 10 gigabytes (GbE) ports and eight PoE-enabled 2.5 GbE ports. The eero PoE 6 powers a range of PoE devices like access points and security cameras with an available 100 W of PoE power output when used with the 140 W eero power adapter.
eero for Pro Installers: Making Wifi Installation and Management Easier for Professional Installers
With eero for Pro Installers, professional installers gain access to a new set of software tools designed to help quickly set up a customer's wifi network and manage issues remotely through the eero app. This five-year license provides access to premium eero Insight features in the eero app, including network health monitoring and remote network management. It also includes the ability to easily transfer networks from installers to customers—and it is included with eero PoE 6 or eero PoE Gateway when purchased through authorized professional installers.
eero for Business: Setting Small Businesses up with Flawless Connectivity
eero for Business is a set of hardware and software capabilities built for small businesses with limited or no IT support that delivers a professional-grade wifi solution and dedicated customer support to make deploying and managing wifi networks easier. It supports multiple SSIDs for a protected internal and public guest network, captive portal management to create a customized guest wifi experience for visitors through personalized welcome screens, and includes eero Insight and eero Secure for the business.
Advertisement
[adrotate banner="30"]