Advertisement
[adrotate banner="23"]
Smart Home Security systems are no longer a luxury! Over the years, the perception and demand for smart home security solutions have changed. Whether you want to check up on the housekeeper, monitor your home while vacationing, check on the kids when you are away, or keep tabs on your second home, there are a plethora of Smart Home Security devices that can help.
Positive Industry Outlook and Growth Drivers
Advertisement
[adrotate banner="34"]
According to research, the global smart home security market size is expected to grow from $2.69 billion in 2021 to $3.27 billion in 2022 at a compound annual growth rate (CAGR) of 21.6%. The change in the smart home security systems market growth trend is mainly due to the companies stabilizing their output after catering to the demand that grew exponentially during the COVID-19 pandemic in 2021. The market is expected to reach $6.81 billion in 2026 at a CAGR of 20.1%.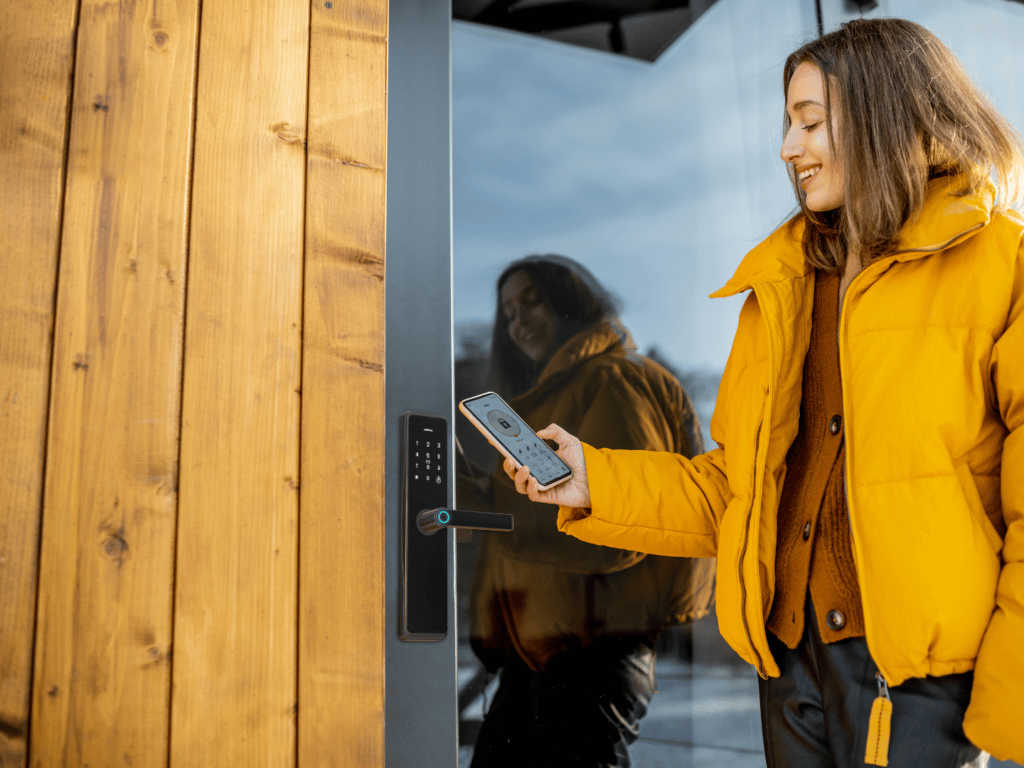 The smart home security market is driven by increasing crime rates across the globe. Consumers are increasingly focusing on safety and security systems with increasing crime rates, especially in residential areas. Smart home devices such as smart alarms, smart cameras, and smart lockers are preferred by households to be safe and secure. According to home burglary statistics, 88% of all burglaries are residential, and there is a 300% possibility of theft in homes without security systems. Furthermore, the use of smart home security devices in luxury villas, luxury apartments, mid-range apartments, and mid-range homes is acting as a driver of the market.
Smart Home World speaks to six brand heads to give our readers a holistic view of this segment.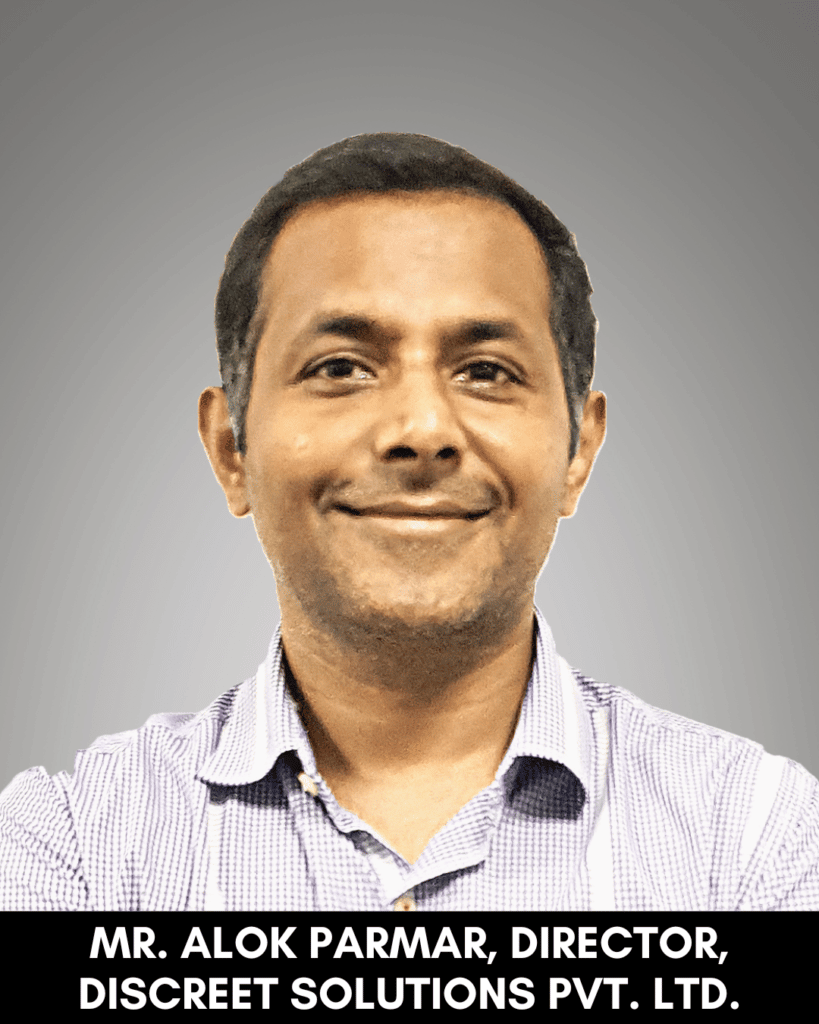 "We have seen steady growth in demand for security solutions with the increase in acceptance of IoT solutions for homes. Though the market is fragmented right now, the need for superior technical solutions for home security and the growth of major players in the sector will help consolidate the market. Right now the market is restricted to metros, IT hubs like Bangalore, Pune and Hyderabad, as well as parts of Gujarat and Punjab with a higher concentration of HNIs. But we will soon see adoption in tier-2 cities across the country. This will not just be driven by consumer demand, but by strategic decisions of the real estate sector, to provide security solutions as a part of their product offerings as well as government regulations for better safety standards that will be enforced across the country." says Mr. Alok Parmar, Director, Discreet Solutions Pvt. Ltd.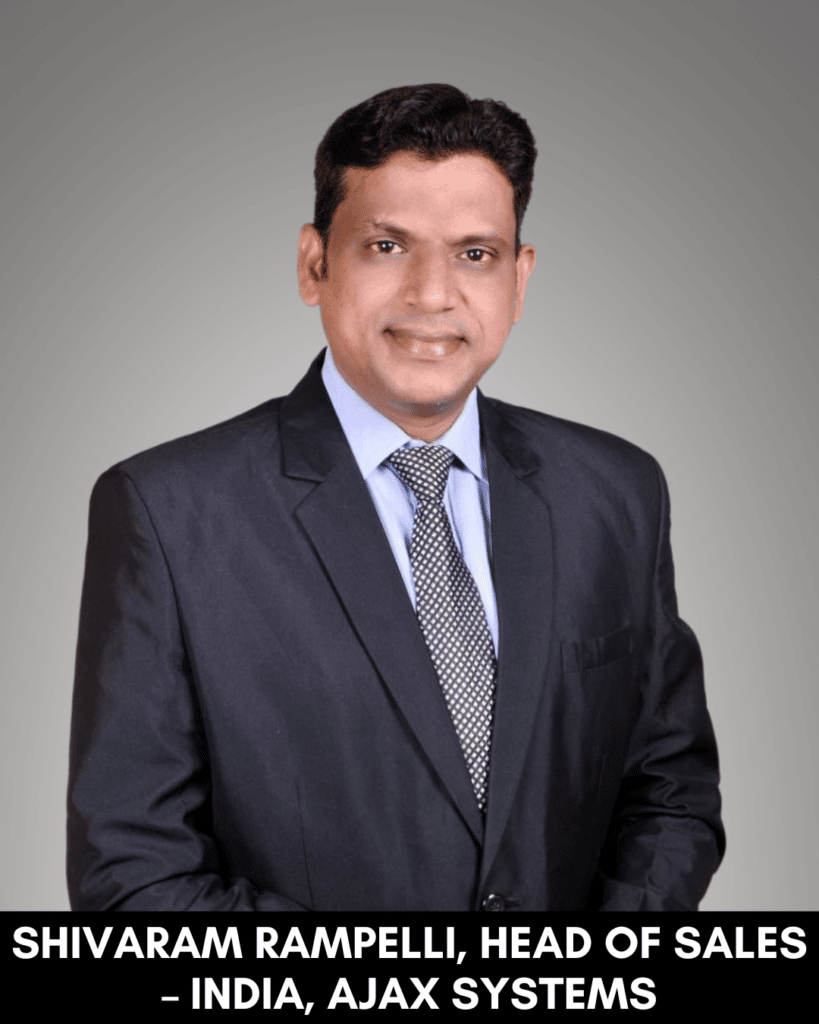 "The smart home security market is witnessing rapid growth in India. Smart home wireless security alarm systems, fire alarms, security Wi-Fi cameras and Wi-Fi-based wireless access control systems, face recognition systems (FRS), door locks, video door phones, and video intercom systems will be the major categories driving this market. Due to the high cost of products, Home Automation & Security is currently considered affordable only by Individuals with higher net worth. Hence, it is regarded as a luxury. Today, there are 182,000 millionaire households in India. This number is set to grow to 294,000 in the next 4-5 years." says Shivaram Rampelli, Head of Sales – India, Ajax Systems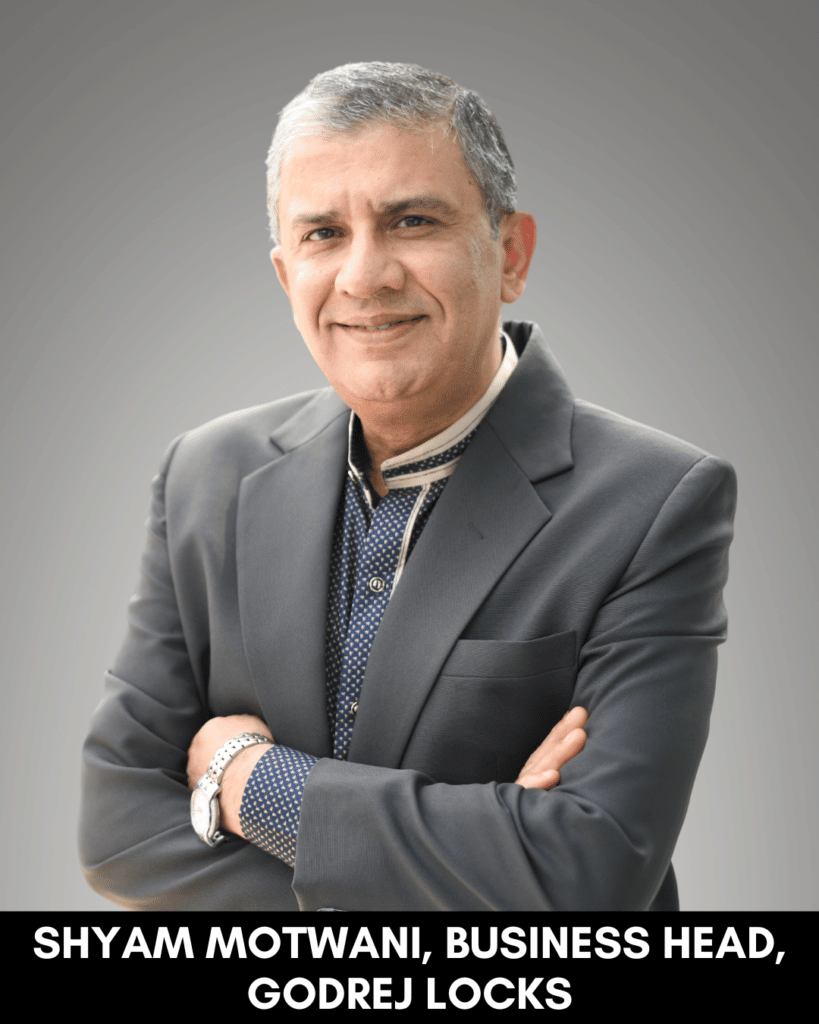 "The digital locking market has a potential to almost double in size and thereby go beyond 10% in the next 2 to 3 years. The lock market in India is evolving in terms of technology and design with keyless and digital safety devices emerging as a preferred consumer choice. Digital locks have just been around for over six years in the market and the product range has already diversified noticeably. Interest for digital locks, particularly among designers and architects from top metros such as Mumbai, Delhi and Bengaluru has been growing steadily." says Shyam Motwani, Business Head, Godrej Locks and Architectural Fittings and Systems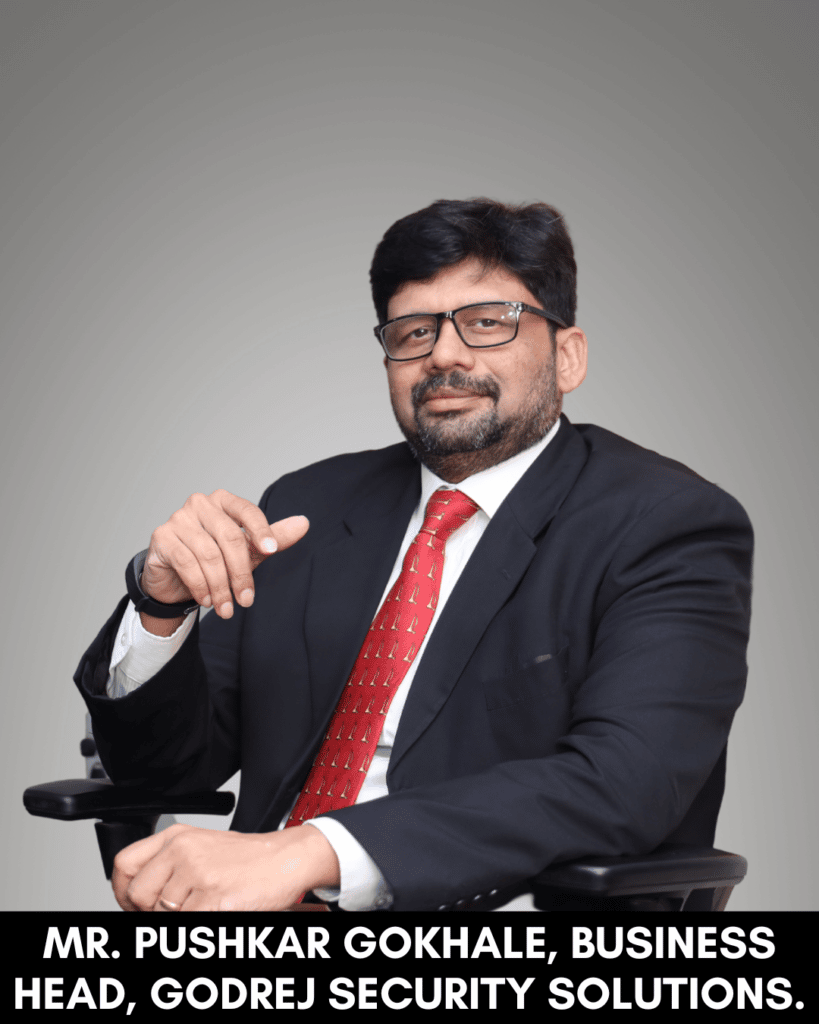 "Security solutions will gain prominence for homeowners. We can already see the security infrastructure provided by the builder emerging as a key selling point for several real estate projects in metros. Similarly, the millennials and Gen Z have a fair grip on technology. Thus, more intuitive solutions based on AI, connected security, and those where privacy takes prominence shall witness a higher growth prospect." says Mr. Pushkar Gokhale, Business Head, Godrej Security Solutions.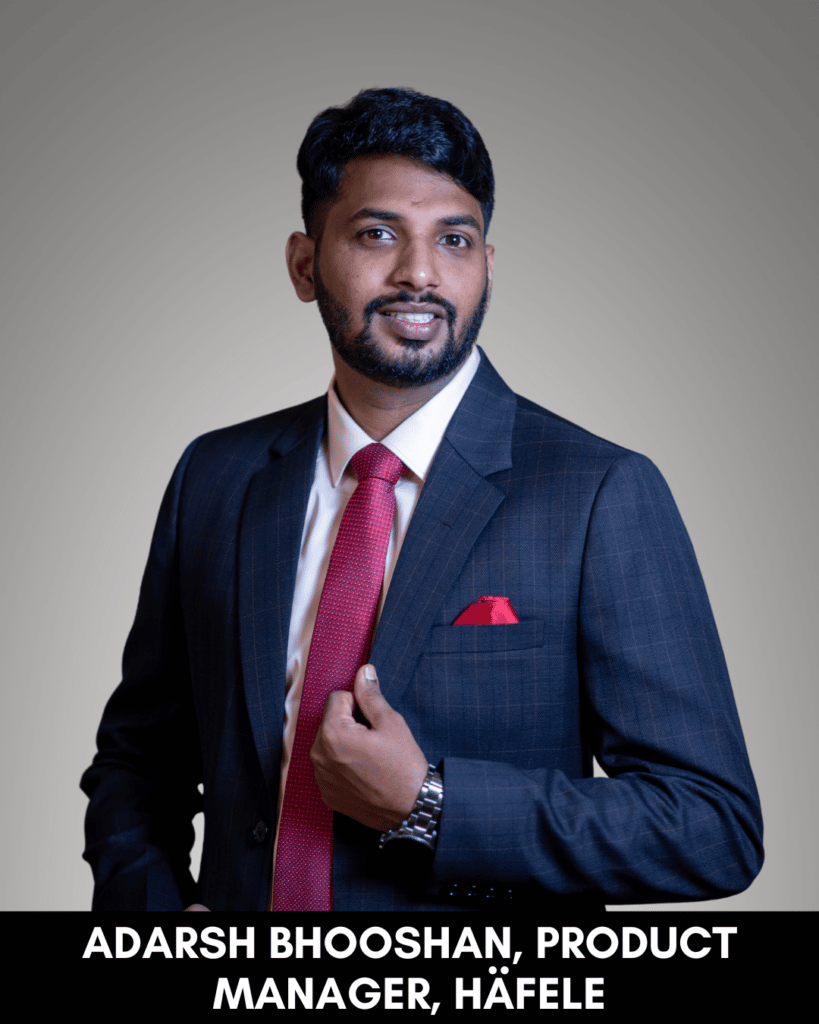 "Home security system products are now in the introduction phase. As a company, we think this is a great opportunity to expand into this market. The age group and the availability of affordable IT infrastructures coupled with excellent internet access, unlike in some other countries, are two of the main causes of this growth." says Adarsh Bhooshan, Product Manager, Häfele Smart & Glass Fitting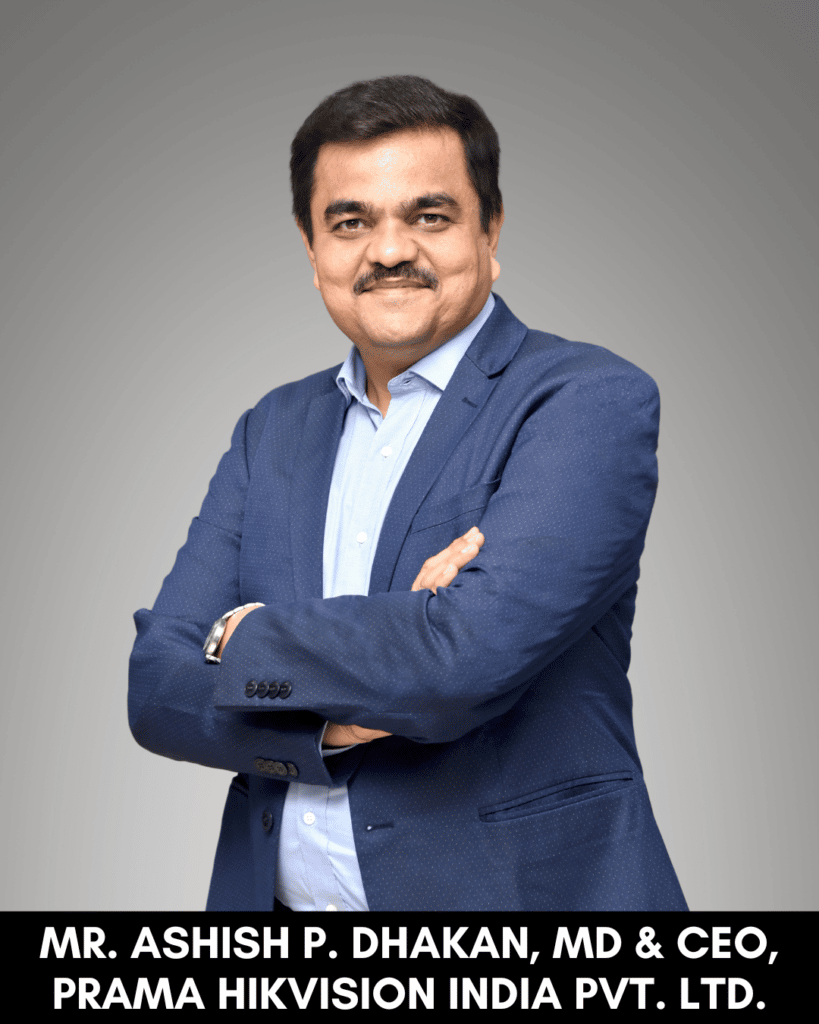 "The Smart Home Products and Solutions have a great potential in India due to cheaper data, higher disposable income, and reduced hardware costs. All these factors have spearheaded India into an advantageous position as the second largest digital market in the world. India ranks in the third position in terms of Smart Homes around the world. Smart Home is the fastest growing trend. In its myriad categories, Security, Control and Connectivity, Smart Appliances, Comfort and Lighting, Energy Management and Home Entertainment are showing an uptick in the Indian market." says Mr. Ashish P. Dhakan, MD & CEO, Prama Hikvision India Pvt. Ltd.
Product features of different brands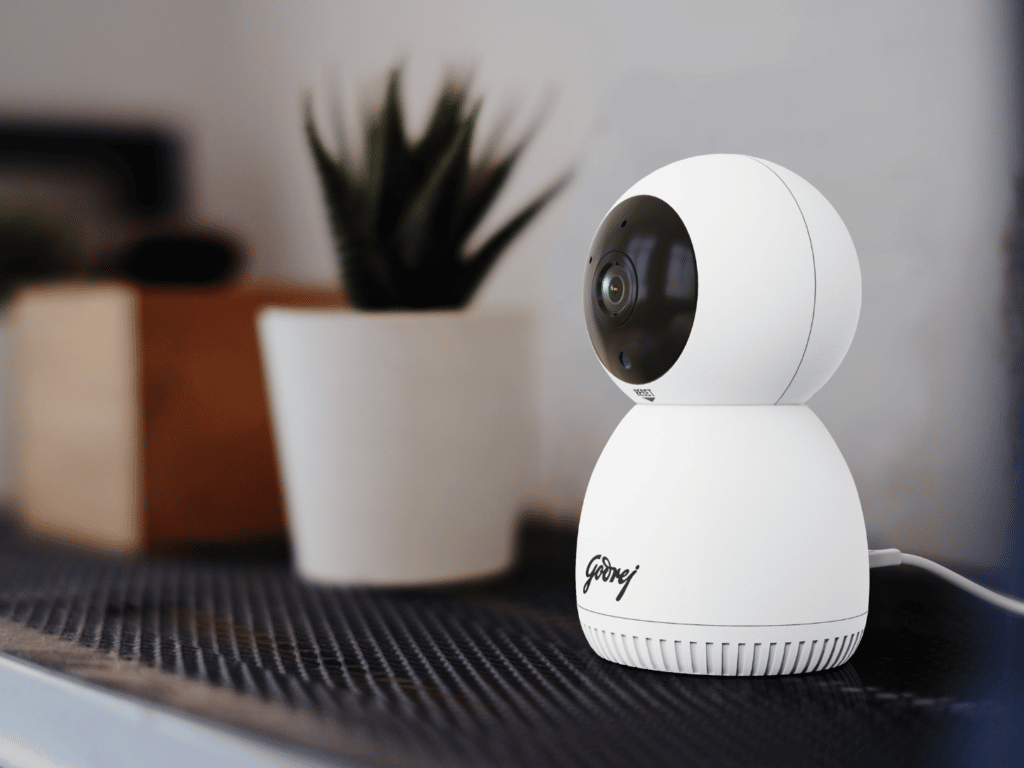 Devices and Functions
Smart security cameras can automatically start recording when they detect motion, and they can be programmed to send push notifications to your phone so you can watch the live feed. Security cameras with remote video monitoring can protect your property, from thieves and trespassers. Remote video monitoring also boasts additional safeguards for fire and life safety, checking on children arriving home, and monitoring elderly loved ones living independently.
Benefits of Video Monitoring
Remote video monitoring is also known as video surveillance and can be viewed, recorded, and playback indoor and outdoor footage. Necessary equipment includes closed-circuit television (CCTV)- or IP-based cameras, Network Video Recorders (NVRs), and Video Management Software (VMS). While both (CCTV) and IP models are suitable, the latter is more common for household settings. With proactive alerts and real-time responses perhaps the biggest allure of remote video surveillance, other advantages include strategically placed security cameras throughout your property. General Security recommends installing these around high-activity areas, such as front-door and porch areas, backyards and pools, garages, kitchens, and entryways.
Supporting Devices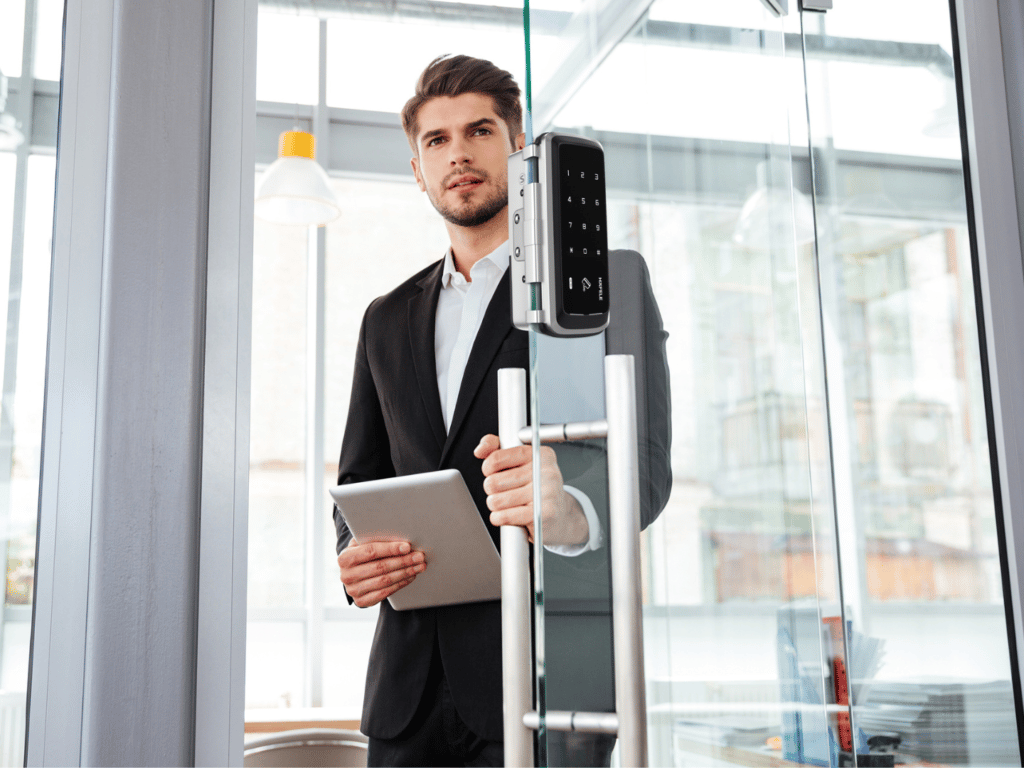 Smart home security systems are based on the centralized control of home gateways, wherein intelligence has shifted onto cloud networks. Cloud-based services decrease the complexity of software issues with devices and diminish the interoperability of devices more simply. Most residential users are rapidly adopting cloud-based home security solutions that are user-friendly and self-monitoring and that can be operated from a remote location.
Attracted by this rapidly expanding market and underlying latent demand, several players are planning to invest in the global smart home security market. Right from manufacturers of camera display panels to manufacturers of smart security devices, companies across industries are making efforts to strengthen their foothold in the global smart home security market.
Some of the key players operating in the smart home security market are Panasonic, ABB, Legrand, Onetouch, Savant Systems, Siemens AG, Johnson Controls, Control4, Godrej Security, Godrej Locks, Schneider, Hoger Controls, Crestron Electronics, Ozone, Honeywell, Häfele, Yale, Dormakaba, Hikvision, Yale, Ajax to name a few. Various business strategies are being adopted by the leading players. Companies are focusing on expanding their business by developing strategic partnerships and offering innovative solutions.
Smart Devices and Components
The Smart Home Security Systems include smart alarms, smart cameras and monitoring systems, smart locks and sensors and smart detectors. The components of smart home security systems are (a) Hardware (b) Software (c) Service.
The hardware segment includes; video surveillance, access control and authentication, electronic locks, sensors detectors, and alarms.
Video surveillance comprises; IP cameras, analog cameras, storage and recorders, encoders, and CCTV monitors.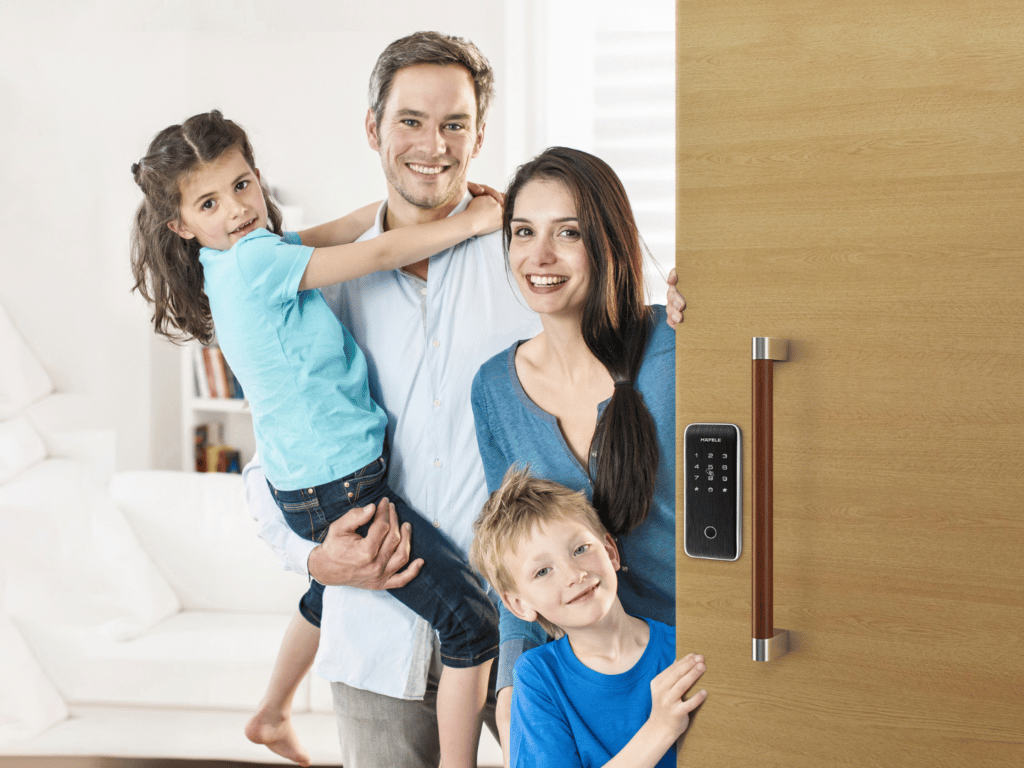 The access control and authentication segment include; biometrics, card-based, and RFID.
The services segment includes technical support, installation/integration, cloud-based services, and consulting.
Advanced Smart Home Components
Advanced smart home components include IoT sensors, gateways, protocols, firmware, cloud computing, databases, middleware and gateways. IoT cloud can be divided into a platform-as-a-service (PaaS) and infrastructure-as-a-service (IaaS).
Operating Framework
OpenHAB is a framework, combining home automation and IoT gateway for smart homes. Its features: rules engine, logging mechanism and UI abstraction and automation rules that focus on time, mood, or ambiance, easy configuration, and common supported hardware.
Domoticz architecture: very few people know about the architecture of Domoticz, making it extremely difficult to build applications on it without taking unnecessary risks in building the product itself. For example, the entire design of general architecture feels a little weird when you look at the concept of a sensor to control an actuator. Building advanced applications with Domoticz can be done using OO based languages.
Deployment of blockchain into home networks can easily be done with Raspberry Pi. A blockchain-secured layer between devices and gateways can be implemented without a massive revamp of the existing code base. Blockchain is a technology that will play a role in the future to reassure them with revolutionary and new business models.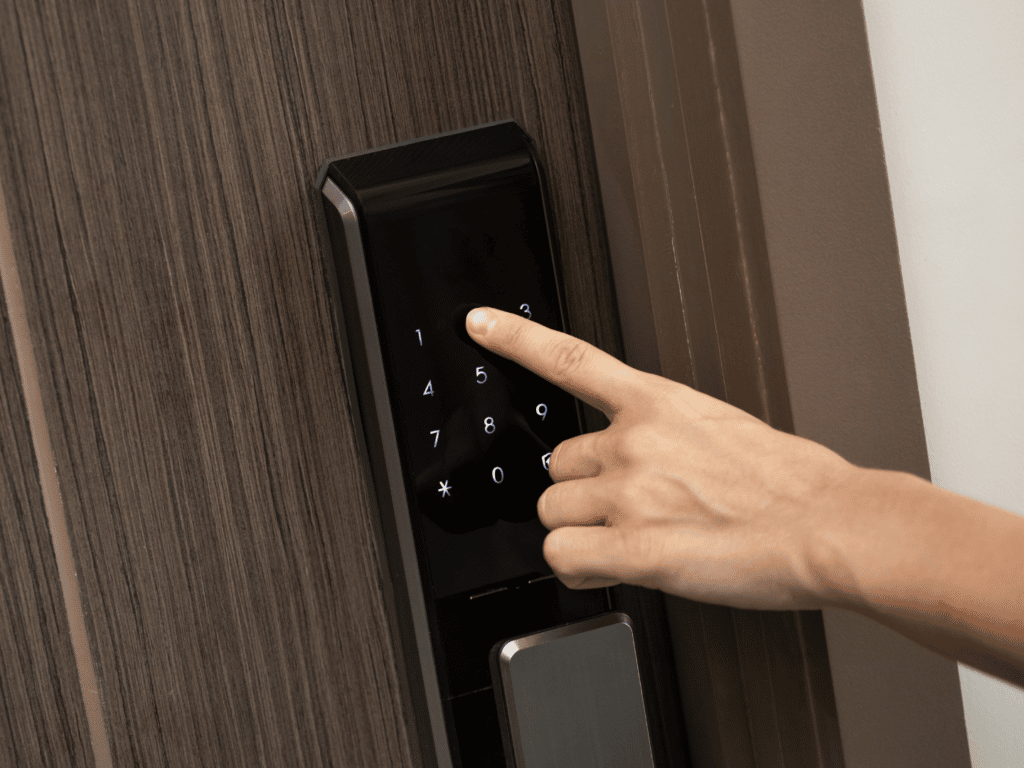 New products and Features:
Hikvision India offers a wide range of Analog and IP Cameras embedded with ColorVu, Acusense and AI Technologies. It also offers MinMoe Face Recognition Terminals, Analog and IP Video Door Phones and AX Hub Kit (intrusion alarm systems). Hikvision also has the most advanced AI-enabled cameras under DeepinView Series and DeepinMind NVR series.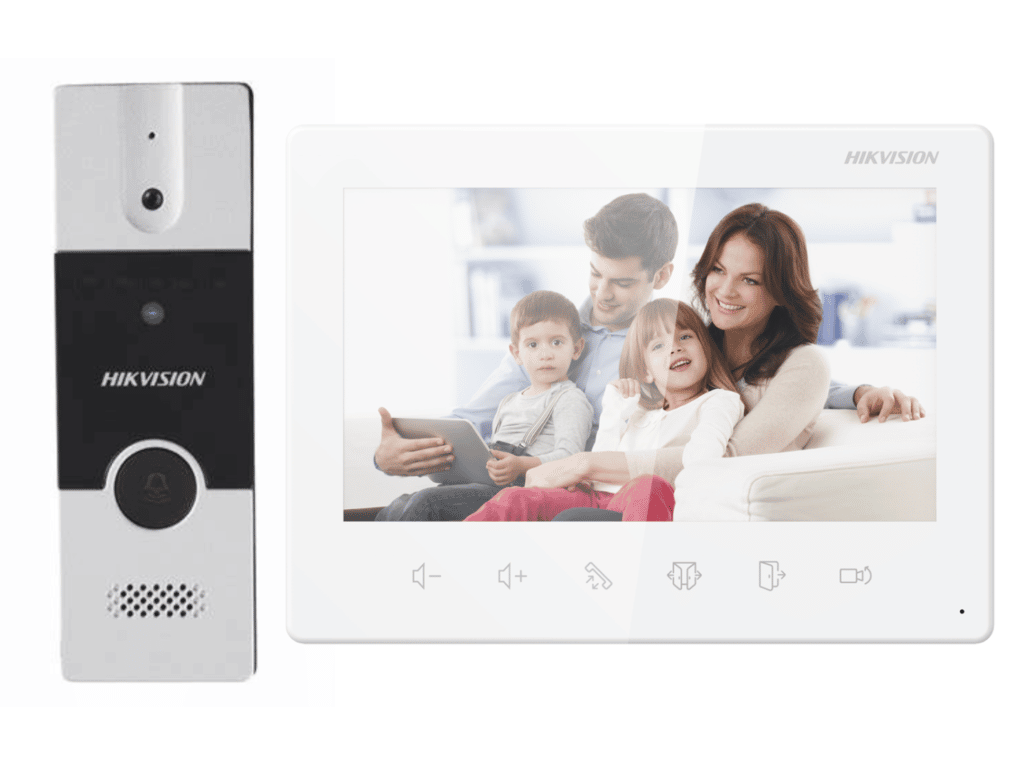 Häfele offers a RE-Push Digital Lock dual with features like authentication, Smart Elevated Handle and Intrusion Alarm, while RE-INSPIRE has multiple access modes, Smart Etiquettes and Smart Door Handle. RE-TWIST Digital Lock ensures the utmost safety and has the functionality of a doorbell within the lock body – thereby eliminating the need of installing a separate doorbell module. Other products offered by the brand are RE-INFORCE with a built-in Wifi Key. RE-SPLIT, RE-AL, RE-MOTE and RE-TRO.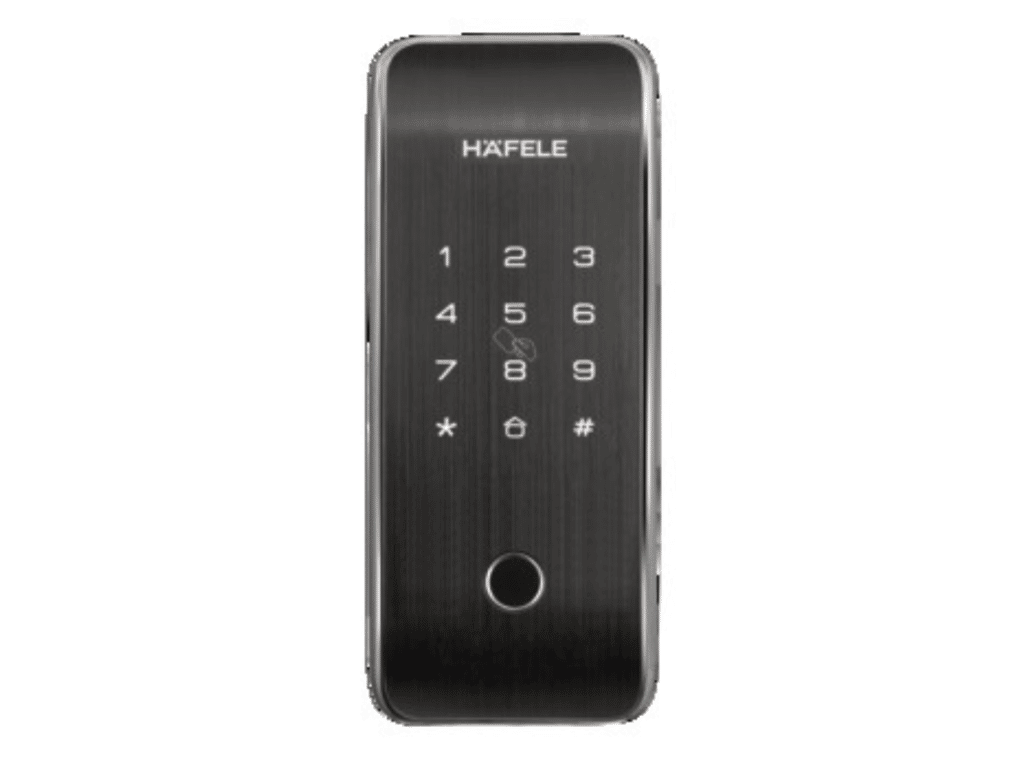 Godrej Security Solutions offers Ace Pro a WiFi-enabled home camera, that provides 3MP HD video quality, a built-in mic and speaker for 2-way audio, and crystal clear vision in the dark. While 7″ Seethru Contactless Video door Phone includes built-in WiFi capability, which allows users of the SeeThru Pro+ app on smartphones to see and communicate with people at their doorway. SeeThru contactless video door phone comes with unique features such as Wifi, contactless calling, mobile connectivity, live feed and motion recording and 16 local language support for the contactless features.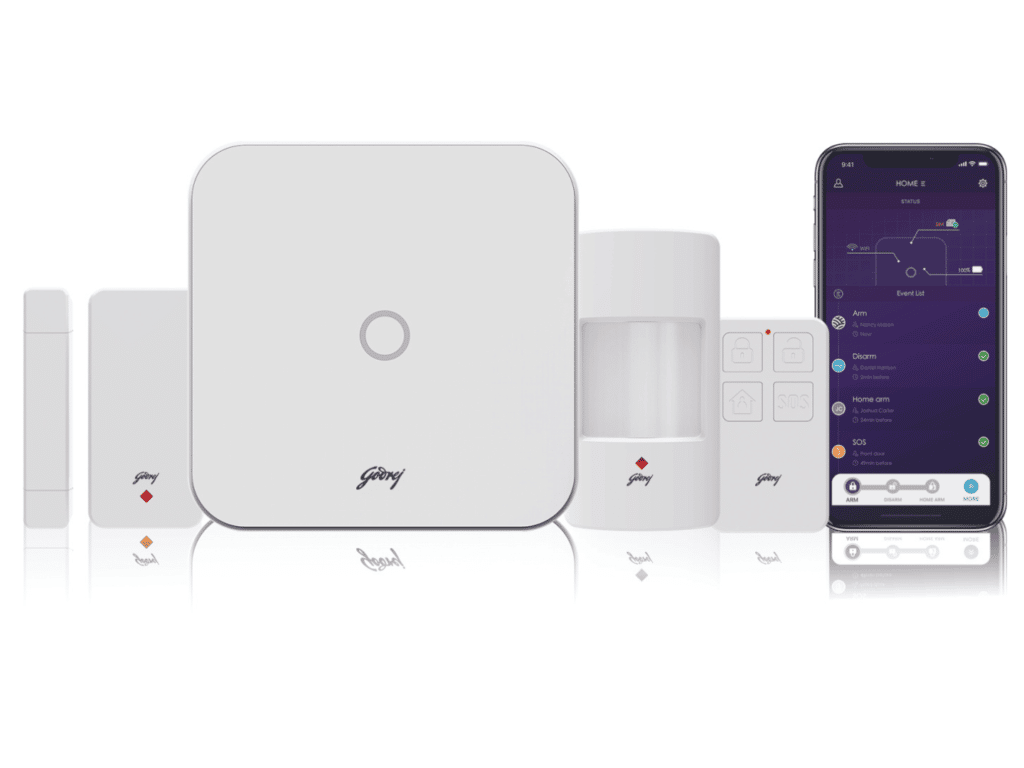 Eagle I NXT Alarm System is the latest generation alarm system that connects to the internet via WiFi or LAN cable, and also offers SMS backup. It has 2-way motion sensors, doors and windows sensors, smoke alarms, remote, vibration sensors, hooter cum strobe. The extended features include coverage up to approx. 300 Meter, supports SIM cards for text messages only and LAN cable connection and also can be connected remotely via app.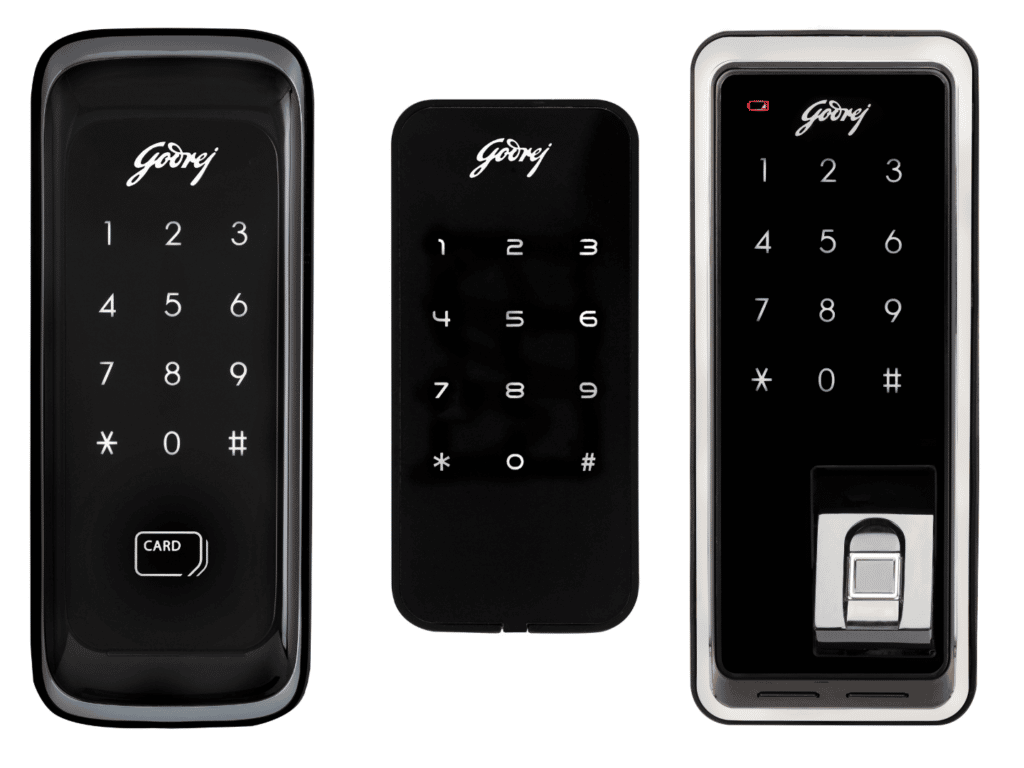 Godrej Locks and Architectural Fittings and Systems has a wide range of Digital Door locks for all applications. Some of the key ones include Spacetek Pro and Advantis Revolution are premium locks for the main door; Rimtronic, RF and Verti are rim locks for the main door; Advantis Crystal for Glass Doors; Digital cabinet lock for Wardrobes and Catus Touch and Touch Plus as an affordable range of digital Locks. Catus Touch Plus is the most advanced 4-in-1 digital door lock for homes with 360° Fingerprint Recognition, the sensor recognizes up to 99 fingerprints at any angle, RFID Card and Privacy Function on, the lock can't be opened from outside by Finger Print, RFID Card or PIN, only mechanical override and master password is possible. Advantis locks have Privacy Function, Emergency battery, Break In Damage Alarm, Auto Locking and Fire Sensor.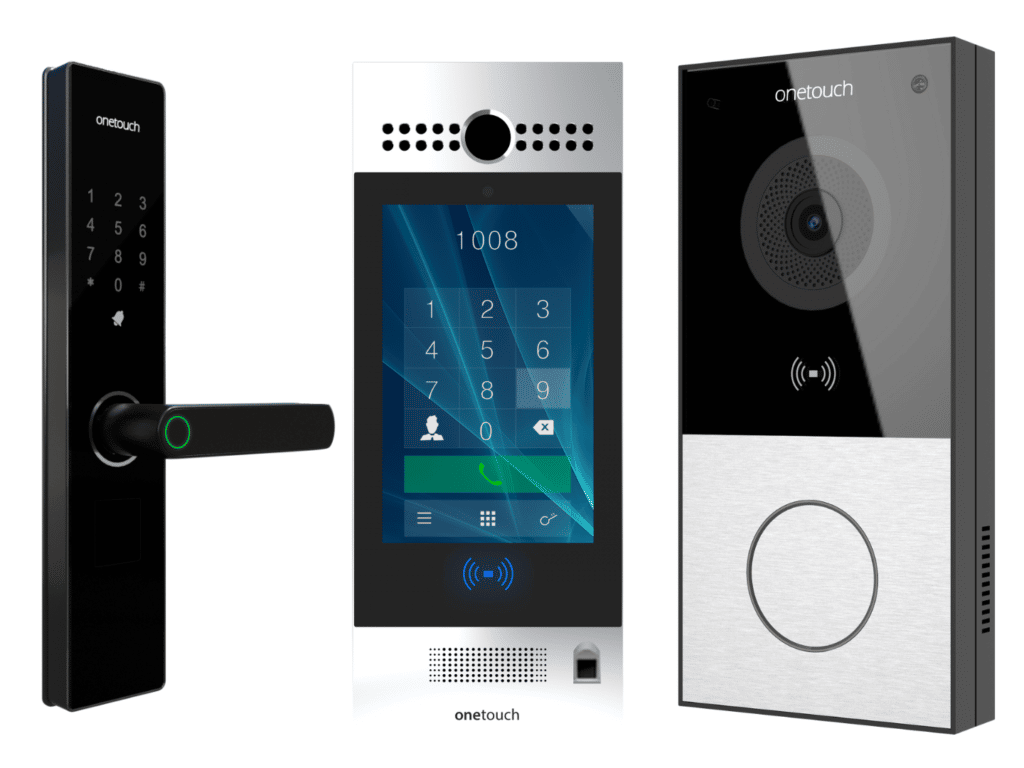 Discreet Solutions Pvt. Ltd. Offers OT-IP-VDP-V4, which is Onetouch Android-based SIP Indoor Panel that can host smart home APP's from all mainstream automation Brands. It also hosts a built-in IPPBX for 15 extensions for in-house intercom using Onetouch IP Phones. Onetouch C9 model is an unmanned SIP-based Video entry station that can integrate with Gate Automation authorised people can get direct time-based access using Face Recognition, Biometric or Card Access. OT-300R/B Onetouch digital door locks come with biometrics, RFID Card, Touch Keypad, Mechanical Key, Strong Mortise, Low Battery Alarm and Emergency Mini USB Port.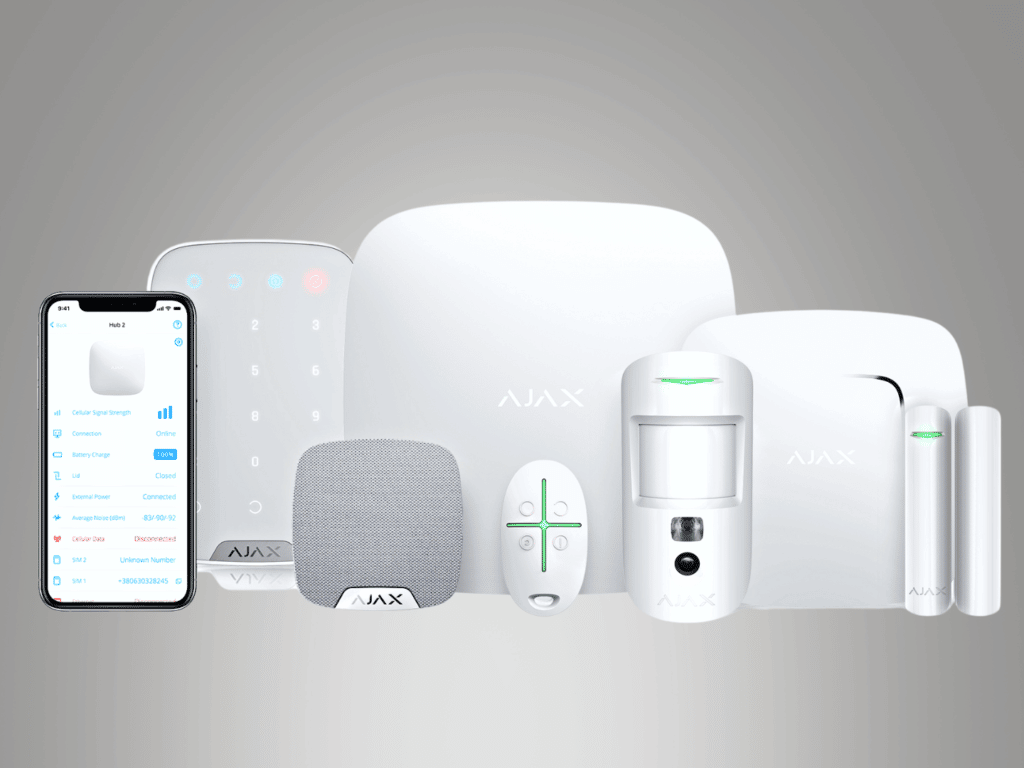 Ajax Systems offers MotionCam and MotionCam Outdoor are wireless detectors with a photo camera to verify the alarms. While also having a wired range of devices called Fibra, Ajax is widely known for its wireless Jeweller product line. Ajax wireless devices communicate via Jeweller radio protocol developed by Ajax Systems. This protocol ensures two-way communication with an operational range up to a record 2000 m and provides high energy efficiency — the batteries in the detectors live up to 5-7 years.
Cyber Security & Precautions:
A professional and technically certified system integration backed by a well-planned security design can help in preventing all types of security breaches and cyber security challenges. The Smart Home is a highly sensitive segment, so the system Integrator and the consultant should mitigate all possible risks with a proper plan and implementation strategy. Some basic tips and practices to protect your network and keep your security devices protected. Create strong passwords and change them regularly; Set only the firewall rules you need and update your firmware promptly; Encrypt your data and define clear access permission policies for all users.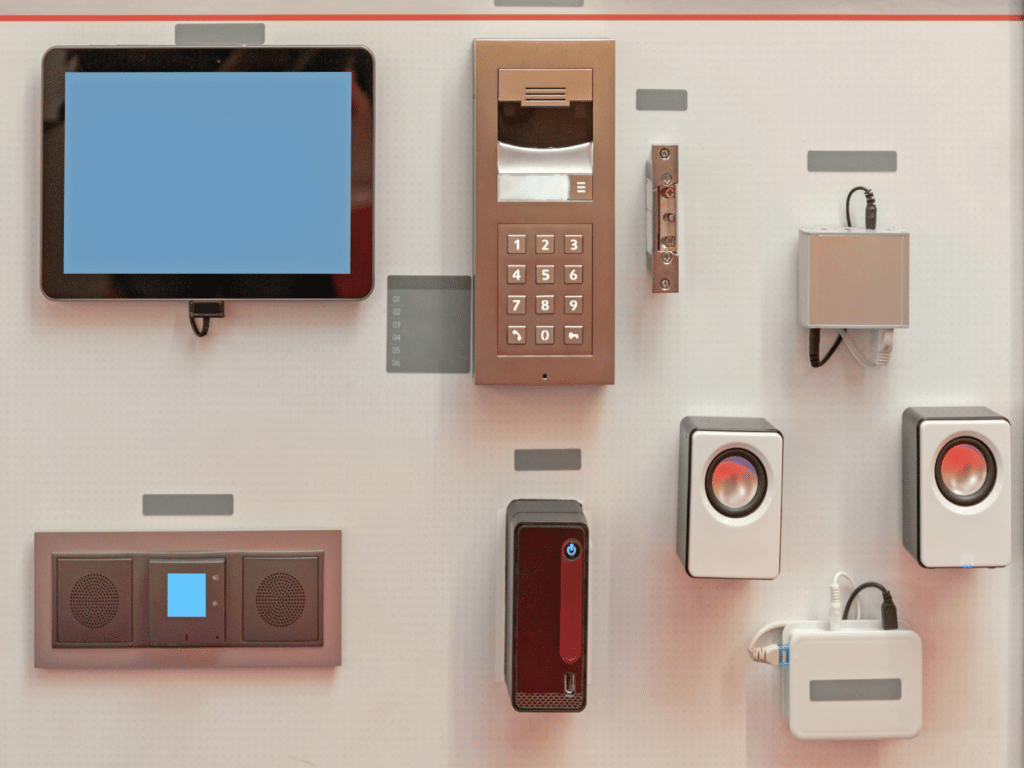 Moreover, growing trends and development in the acceptance of artificial intelligence, fast adoption of current technologies by young folks, and quick development of IoT are expected to boost the market. IoT enables the internet to be accessed by any device. Several big important businesses are making investments in R&D to bring forward advancements in existing technologies. Smart Dust, security drones, and 3D vision have the potential to revolutionize the way we look at securing our homes in the future. 3D face recognition smart lock, wireless doorbell, security drone along with smart dust can be used to create a robust invisible geo-fencing and secure the house pro-actively. Furthermore, as consumers' discretionary income has increased, so has their desire for a smarter and more secure lifestyle.
Advertisement
[adrotate banner="30"]