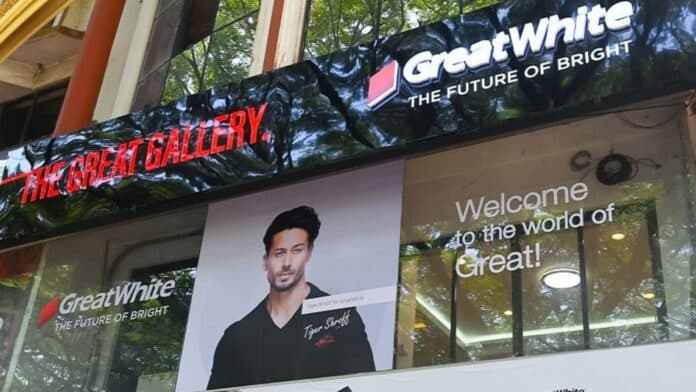 Advertisement
[adrotate banner="23"]
GreatWhite Electrical just opened The Great Gallery, a cutting-edge experience facility, in Panaji, Goa. The Great Gallery was officially launched by Ar. Amit Sukhthankar, Founding Partner at MSS Design and Chairman IIA, Yatin Parekh, Owner of Parekh Trading Corporation, and his Son Karan Parekh, as well as Kailash Didwania, Global President, GreatWhite.
"The Great means Mahan in Hindi, and White represents purity," Mr. Didwania said during the opening of the Great Gallery in Goa. "Our product is really pure. By providing value for money, GreatWhite is constantly developing and growing its market. GreatWhite redefines conventions and keeps transforming the electricals industry. Every invention, from Lighting & Luminaries to Switches & Accessories, to Electrical Wiring Devices (EWD), Wires & Cables, and Circuit Protection Systems (MCB/ RCCB's), demonstrates our expertise."
Advertisement
[adrotate banner="34"]
Ar. Amit Sukhthankar, who spoke at the event, stated, "GreatWhite has been a nice firm to deal with; it is the perfect moment that the professional and industry create strong relationships based on moral principles. My best wishes go out to the brand for this new endeavour."
Owner of Parekh Trading Corporation Yatin Parekh and his son Karan Parekh gave their opinions on the partnership, saying, "I have great faith in the company and I am proud to be associated with GreatWhite. They suggested that I should start an experience centre for home automation, and I believe that this centre will provide a wide range of cutting-edge solutions to professionals and the general public."
GreatWhite has expanded into new markets over the years and gained users' trust. The brand will soon write a fresh success narrative with this new endeavour.
Advertisement
[adrotate banner="30"]