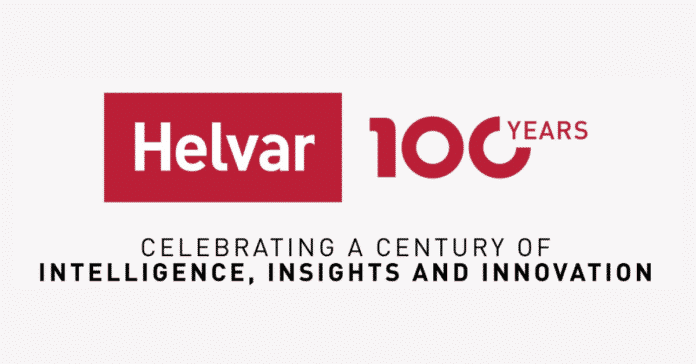 Advertisement
[adrotate banner="23"]
Helvar announces that they are a WiredScore Accredited Professional partner for SmartScore.
Helvar's SmartScore accreditation is a powerful indicator of Helvar's expertise and leadership in the fields of digital connectivity, intelligent lighting solutions, and smart technology.
WiredScore provides internationally recognized certification, assessing, evaluating, and certifying the digital connectivity of buildings. Helvar's accreditation was announced during The WiredScore Future Forum on Tuesday 23rd November.
Advertisement
[adrotate banner="34"]
This virtual event was a unique opportunity to gain industry-leading insights from innovation trailblazers and technology experts from across Europe. The event looked at how real estate is changing across Europe and how in-building technology is instrumental in responding to that change.
"This is an exciting opportunity to be recognized as one of the most forward-looking leaders across Europe", says Adel Hattab, CEO of Helvar. "We can help our clients to understand, improve, benchmark, and promote smart technology in their buildings and development projects."
"By optimizing design during the planning and construction of the development, one can avoid future renovation costs. Many buildings were designed and built-in pre-internet times. An astonishing 75% of all non-residential building stock in the EU was built before 1999, which creates an urgency to renovate these buildings and now turn them into smart buildings."
SmartScore is the global certification for smart buildings, helping landlords understand, improve, and communicate the user functionality and technological foundations of their buildings. The certification is created in collaboration with the owners and users of the world's most advanced properties and provides clarity on what constitutes a smart building and guidance on how to achieve the status.
The year 2021 marks Helvar's 100th anniversary. In recent years, Helvar has taken firm steps to introduce future–proof technologies to support its mission of Brighter Spaces. "Our mission reflects spaces that are sustainable, exceptionally well lit and intelligent, and thus support people's wellbeing, creativity and productivity", says Hattab. "These innovations and developments have been welcomed and acknowledged in the industry through several prestigious awards, including Frost & Sullivan's 2020 Europe Company of the Year Award, the Controls Product of the Year at the 2020 Lux Awards, and an award and commendation at the 2020 DALI lighting awards."

About HELVAR
Helvar is an international lighting technologies company specializing in intelligent and energy-saving lighting solutions. Intelligent lighting is essential to the well-being of employees, customers, visitors, and patients, and it helps to achieve sustainability targets. Helvar lighting control solutions and luminaire components help to create smart environments built for the future, using information and working seamlessly with other systems.
To learn more, please visit www.helvar.com
About WiredScore
WiredScore is the organization behind the WiredScore and SmartScore certifications: the internationally recognized digital connectivity and smart building rating systems for real estate, helping landlords design and promote buildings with powerful digital connectivity and smart capabilities.
For more information on WiredScore, SmartScore visit: www.wiredscore.com
Advertisement
[adrotate banner="30"]