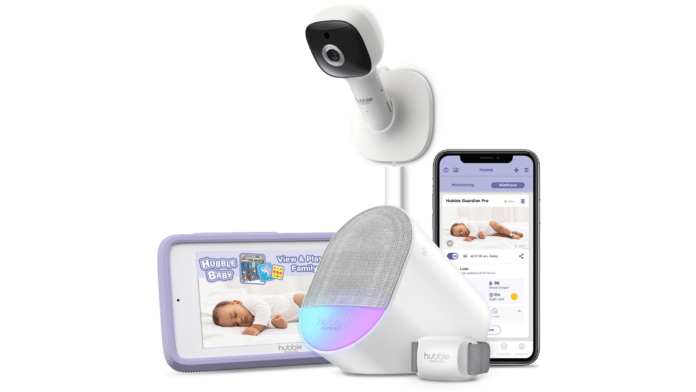 Advertisement
[adrotate banner="23"]
Recently Hubble Connected showcased its range of movement monitors at this year's CES. Hubble Connected monitor range focuses on helping parents establish healthy sleep routines in addition to providing a safe and secure way for them to monitor their baby from anywhere.
With Hubble Connected products, parents have access to data about their baby's breathing, heart rate, as well as room temperature and body temperature change, and even how much they move around – all factors which can significantly help with sleep quality. Once a baby turns four months old, the smart monitors can assist with sleep training and create optimum sleep schedules, eliminating the need to purchase additional equipment, while utilizing the same interface and HubbleClub App that parents are already familiar with.
Advertisement
[adrotate banner="34"]
Introducing Hubble Connected State-of-the-Art Smart Movement Monitors Hubble Connected debuted its Guardian Family of wearable Baby Movement Monitors at CES, along with its non-wearable Dream+ Movement Monitor. The Guardian+ comes with a soft wearable strap that wraps around the baby's ankle and tracks sleep quality indicators such as heart rate, oxygen levels and body temperature change. The base unit serves as a charging station, audio monitor, and smart soother. It features a nightlight and streams hundreds of sleep sounds and offers bedtime and rise-to-wake routines. The Guardian Cam adds a high-definition smart camera with an additional nightlight, and the Guardian Pro is the first package in the category to include a movement monitor, smart HD camera and 5″ touchscreen parent unit.
The Hubble Dream+ Movement Monitor
The Dream+ Movement Monitor is a unique non-wearable sleep monitoring mat system that gives parents insights into their baby's breathing and heart rate. When paired with the HubbleClub App, parents can access the baby's daily sleep patterns and support healthy sleep habits. The Dream+ camera unit features a nightlight, preloaded lullabies, soothing sounds, and bedtime stories, as well as a room temperature sensor and full HD live streaming via the HubbleClub App.
For More Details: HubbleConnected.com
Advertisement
[adrotate banner="30"]