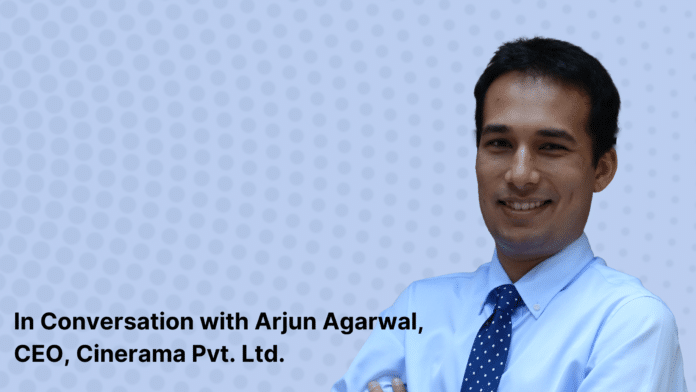 Advertisement
[adrotate banner="23"]
In a conversation with Smart Home World, Arjun Agarwal, CEO, Cinerama Pvt. Ltd., the firm behind Cinebels, discusses the company's shift from professional cinema projection to home entertainment in India, noting significant growth potential despite market challenges. He shares his expansion strategies involving the integration of new brands and strengthening of support structures. He expresses optimism for the recently launched high-end audio products and emphasizes consumer research.
Can you please introduce yourself and tell us a little bit about your background?
Advertisement
[adrotate banner="34"]
I am the CEO and Director of Cinerama Private Limited, the parent company of Cinebels. Cinerama, a third-generation family business, was founded in 1954 and pioneered professional cinema projection and sound in India. In 1999, recognizing the emerging home cinema market, we launched Cinebels, which blends distribution and retail. Today, we're privileged to have hundreds of channel partners nationwide and our own showrooms in Bangalore, Mumbai, Chennai, and Hyderabad. We hold exclusive distributorship for Klipsch, Jamo, Onkyo, Pioneer, and Integra in India.
On a personal front, I earned both my Bachelor's and Master's degrees in Electrical Engineering from Stanford University. Post-graduation, I worked as a software engineer in Silicon Valley at a start-up, and later, I joined Cinebels at the end of 2013. As CEO, I spearhead our operations across all verticals.
What are the key challenges and opportunities that you see in the Indian home entertainment market?
India's youthful market promises sustained growth in home entertainment. However, there are unique challenges. Unlike in markets where consumers refresh their equipment every 3-4 years, Indian consumers typically upgrade sound systems during new home purchases or renovations, which might occur only every 10-15 years. These infrequent upgrades means we have to be on the hunt for new clients, increasing the cost of each sale.
Another challenge is consumer and trade education. The misconception that selling home audio systems is just 'box moving' couldn't be further from the truth. At Cinebels we invest significant effort in educating consumers in our stores and our channel partners to ensure customers receive the best value for their money.
Lastly, concerns over product and installation quality persist among consumers. To address this, we've extended warranties to 18 months on our Onkyo, Pioneer, and Integra lines, reflecting our confidence in our product quality and our commitment to customer satisfaction.
What are some of the latest trends in home entertainment that Cinebels is following?
We've been attentively observing the surge in multi-room and multi-zone audio solutions, and we're addressing these trends with a well-devised, multi-pronged approach. The industry's leader in this realm, Sonos, has an exclusive collaboration with our brands, Onkyo, Pioneer, and Integra, which gives us an edge.
The significant growth in personal audio can't be ignored either. Klipsch, a known leader in the market, is set to introduce around 8 new models in the category of powered bookshelf speakers.
But amidst all these advancements, our long-standing commitment for the past 70 years remains unchanged – giving our customers the best possible solution for a given price!
What are your plans for expansion in the Indian market?
In the past year, we've welcomed three additional esteemed brands to our portfolio – Onkyo, Pioneer, and Integra, besides Klipsch and Jamo that we've been distributing for 15 and 25 years, respectively. Each of these brands boasts its own ethos, fan base, and niche, like Integra's expertise in the custom-install sector. To aptly position each brand at the pinnacle of its segment, we've broadened and fortified our technical and sales teams to offer necessary training, support, and service to our partners and customers.
Klipsch stands out with its extensive range of in-wall and in-ceiling speakers, ideally complemented by Integra and Pioneer LX AVRs, designed specifically for the custom installation (CI) channel. With our newfound emphasis on the CI segment, we're extremely optimistic about its prospects.
Klipsch recently announced the launch of its new Reference Premiere Subwoofer line. How does this lineup fit into Cinebels' overall product portfolio? What are your expectations for the sales of these subwoofers in the Indian market?
Klipsch has a stellar reputation for its phenomenal subwoofers, celebrated for their output, frequency extension, and unparalleled performance. Embodying their playful motto, "Tell the neighbour we're not sorry", Klipsch products are renowned for their impressive clean, distortion-free output. The new Reference Premiere subwoofers are an exciting new addition in Klipsch's subwoofer portfolio. With over five years of conceptualization and development, the RP subs are a from-the-ground-up design, featuring new drivers, cabinet, bracing, and amplifier.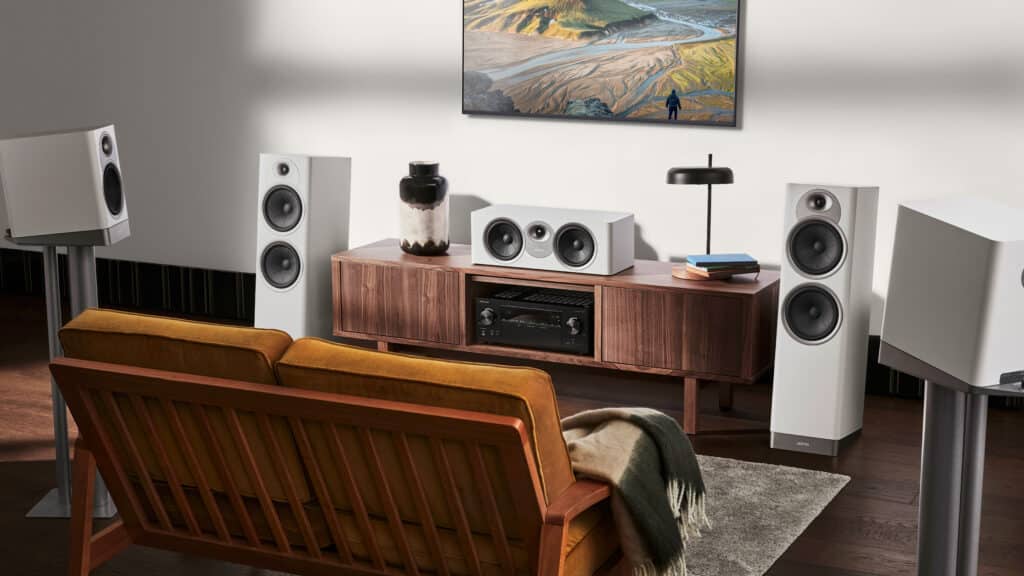 These subwoofers start from 1,29,800/-, scaling up to 2,59,800/-. We perceive a promising market for these products in India, and we're confident that at each price point, we're offering customers a subwoofer that outshines competitors in terms of output, low frequency extension, and bass tightness.
In 2022, Onkyo introduced its new TX-NR7100 AV receiver to the Indian market. Could you tell us about the distinctive features of this receiver that might attract Indian consumers? How does this receiver hold up against others in the same price category?
The Onkyo NR-7100 AV receiver is a truly remarkable product. It was among the earliest AVRs launched globally that boasted 6 x 8K inputs and two-zone video capabilities. Notably, the NR-7100 is the most affordable AVR that includes full bandwidth support from Dirac, with the license cost of Dirac (around $350) factored into its price. Priced at approximately 1.5 lakh, and equipped with a 9-channel amplification, it offers unmatched value. The only product that comes close is its sibling from Pioneer, the LX-305.
Competitors from Denon, Marantz, and Yamaha within the 1,45,000/- to 1,90,000/- price range simply do not measure up. These alternatives feature only 7 channels of processing, lack Dirac support, and do not provide two-zone video capabilities. So, the Onkyo NR-7100 stands out in its class.
Pioneer has recently unveiled its new VSX-LX505 AV receiver. Can you draw comparisons between this receiver and other AV receivers currently on the market?
The LX-505 is another product from our stable that has nothing comparable except for its Onkyo sibling the RZ-50. With features like Dirac full bandwidth built-in, 2 zone video, and 11 channel processing, the LX-505 genuinely merits the Elite name.
Capable of delivering 120W per channel, it's powerful enough to operate even the most demanding speakers. Given the Denon, Marantz, and Yamaha counterparts are priced 30% higher in India, the LX-505 delivers unmatched performance at its price point, apart from unique features like DIrac. The inclusion of advanced CI features such as comprehensive web setup and remote monitoring also make it an installer's dream.
Jamo recently unveiled its Studio 7 speaker range. How does this range integrate into Cinebels' overall product catalogue? Can you share your projections for the sales of this range in the Indian market?
Jamo holds a special place for us, as it was the inaugural brand we commenced operations with, 25 years ago. Over the years, Jamo has seen many transformations, including acquisition by Klipsch in 2006, the shifting of its engineering and design team to the US in the 2010s, and multiple strategy alterations.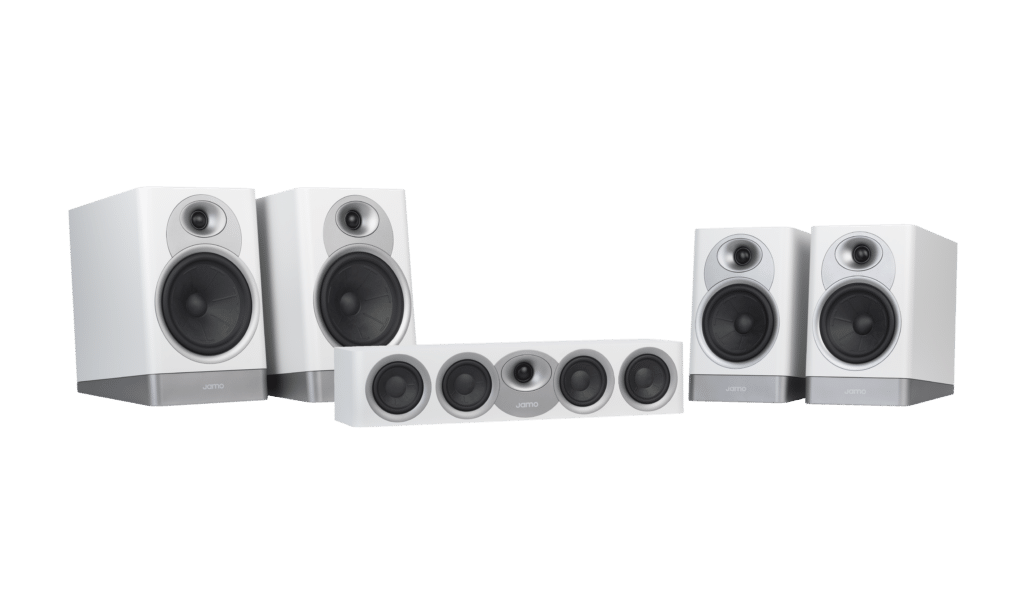 Studio 7 symbolizes a resurgence of Jamo's original essence – Scandinavian design that beautifully blends aesthetics and functionality. The speakers, available in two distinctive colours – Blue Fjord and Grey Cloud, inspired by Nordic landscapes, sport a modern tilted design. The incorporation of numerous unique audio technologies enable these speakers to deliver performance far beyond their class, providing crystal-clear highs, taut bass, and natural mids, making them an excellent choice for both movies and music.
We regard Studio 7 as the renaissance of Jamo, and foresee considerable prospects for this series in the mid-market segment.
Can you share your insights on the new flagship AVR models that Onkyo, Pioneer, and Integra recently unveiled?
The RZ-70 from Onkyo, LX-805 from Pioneer, and DRX 8.4 from Integra are among the most eagerly awaited launches from these brands in years. Each one exhibits a completely re-envisioned amplifier section, a testament to their quality being that these AVRs weigh over 50% more than their competitors. Moreover, all three models employ ESS Pro Sabre DACs, standing out from most competitors, barring Arcam. The added bonus of Auro 3D support and Dirac Live Bass Control on all three models solidifies their standing as some of the most technologically advanced AVRs in the market, offering superior sound performance.
In addition, each AVR has different features from the other two, comprehensively addressing different market segments. The RZ-70 has presets built in for Klipsch speakers, allowing easy calibration. The LX-805, while more expensive than the RZ-70, adds XLR inputs and outputs, and the capability to drive passive subwoofers.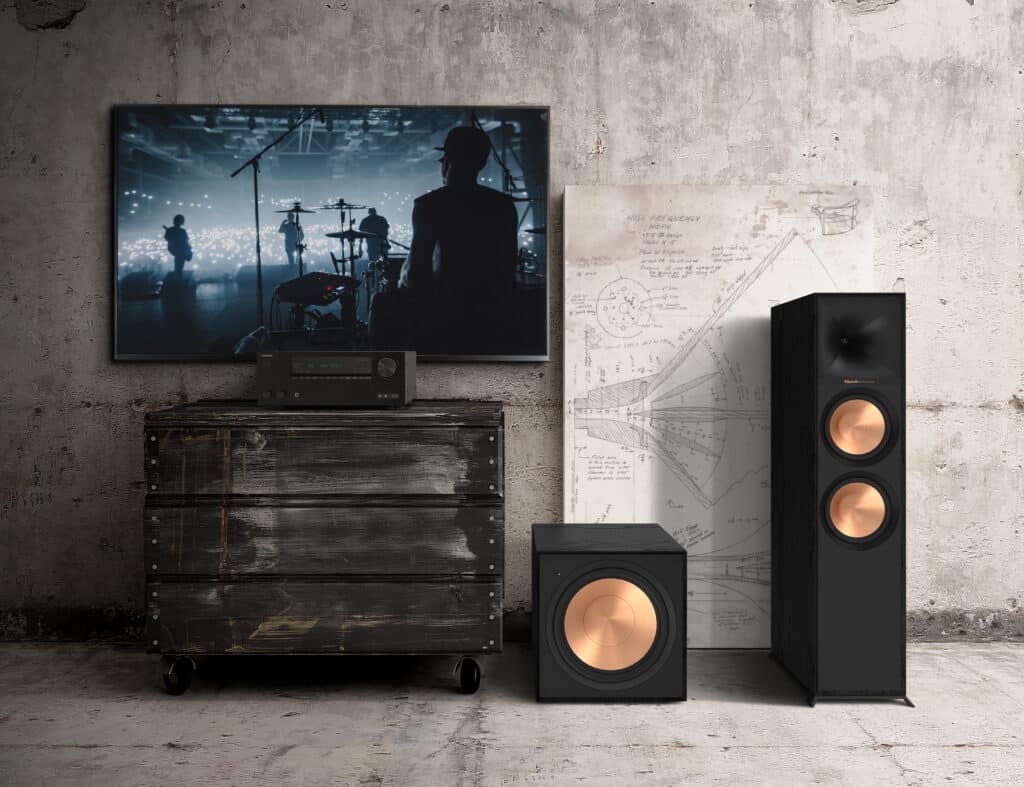 Most importantly however, each brand has a unique sound signature, which caters to the different segments of the audiophile audience. With the right mix of features, different sonic tones, and different price points, we are confident these three products will find a large market in India.
Considering 2023 marked the year of Integra's launch in India, do you have any specific thoughts on the DRX 8.4?
With the DRX 8.4 like with every other Integra product, each and every component is designed and rigorously tested in Japan. Premium components, matchless quality, and insights of years from years of working with hundreds of custom-installers, makes Integra a key addition to our portfolio. Small, yet thoughtful features like a white rear panel to make it more visible in a dark rack show the depth to which Integra has been built for the CI market.
We're particularly thrilled about the DRX 8.4. As a premium product, it offers features that are unparalleled by any other AVR in its price range. It boasts a variety of connectivity options, such as five XLR outputs, and subwoofer pre-outs for Zone 2 and Zone 3, which few if any AVRs provide. The DRX 8.4 can also drive passive subwoofers, providing ultimate flexibility to custom installers and bringing down the overall cost of a premium home theatre – money that can be instead spent on speakers. In our view, the DRX 8.4 is a significant game-changer in the market.
Do you have any final insights or suggestions you'd like to share with our readers?
To our consumer readers – I encourage you to read, research, and question! Our industry, unfortunately, has a fair share of deceptive practices, misleading specifications, and substandard BoQs. Therefore, it's essential to do your homework and arrive at your own conclusions. Please remember, we're always here to assist with your questions, brand comparisons, and to offer transparent advice.
For custom installers and dealers – we're eager to connect with you! Boasting some of the finest A/V brands in the business, combined with our heritage, commitment to service, and strong technical and product expertise, we're confident that partnering with us could significantly bolster your business.
Advertisement
[adrotate banner="30"]