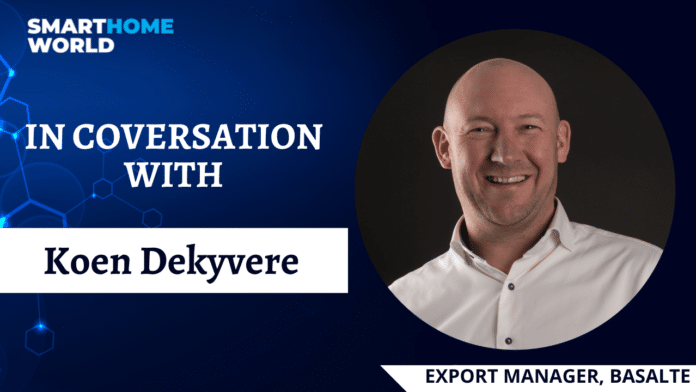 Advertisement
[adrotate banner="23"]
In Conversation with Smart Home World, Koen Dekyvere, Export Manager, Basalte discusses the growth and expansion strategies of Basalte, their focus on creating an intuitive user experience, expanding their product line to include a wide range of smart home solutions and it's plans to expand its presence in different markets around the world, specifically, in the Indian market.  
Can you tell us about your role at Basalte and the company's emphasis on design and innovation in the home automation and control space?
Advertisement
[adrotate banner="34"]
As the export manager at Basalte, I am thrilled to be a part of a company that is at the forefront of design and innovation in the home automation and control segment. I have been with Basalte since 2008 and it has been an exciting journey to be a part of the growth and success of the company. In my role as Export Manager, I am responsible for managing the company's operations and strategy in all the countries where we do not have our own sales team.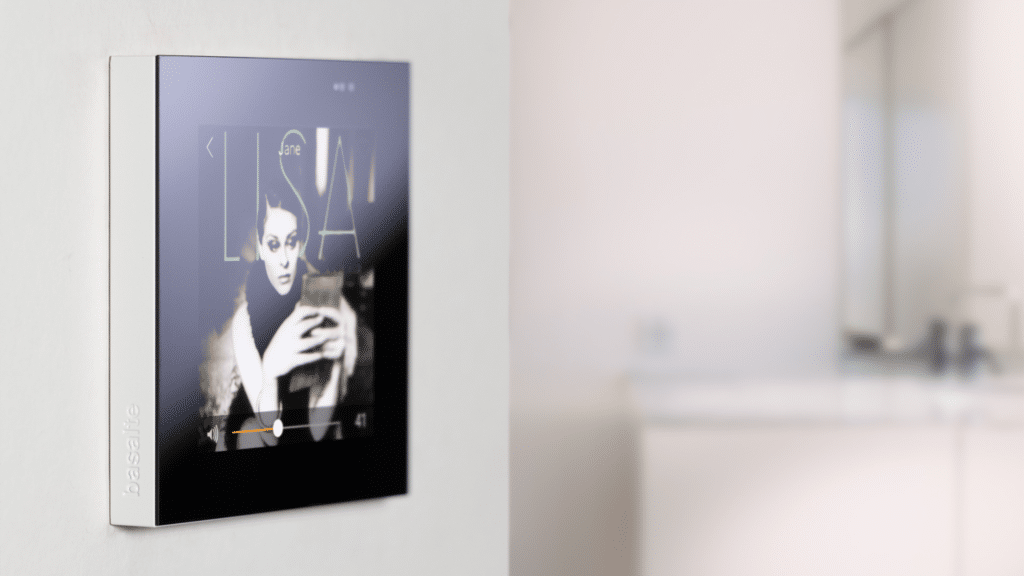 We have our own sales teams in countries like Germany, Belgium, Holland, Spain, and China. We provide local technical support and conduct training and visits with designers and consultants. For all the other countries, we work together with local partners depending on the country or territory. For example, in India, we have a distribution partnership with Smato Technologies who take care of all commercial actions and technical support.
How are Basalte's products designed to be scalable and adaptable for different types of homes and buildings?
At Basalte, we are dedicated to creating products that not only function perfectly but also exude luxury and refinement. Our focus on the high-end luxury market enables us to develop products that cater to the most exclusive and demanding interior designs and architectural masterpieces. Our products are designed to be highly adaptable and can be used in a variety of settings including commercial, industrial, schools, airports, and hospitals.
We have made sure that our products are compatible with the major standards, systems and protocols worldwide such as Matter, KNX, Crestron on the CresNet Bus and Lutron. These are some of the most widely used light control systems in the market and we believe in offering our customers the flexibility to choose the system that best suits their needs. Additionally, we have expanded our product line to include a comprehensive solution, including a server with user interface, Basalte Home App, design speakers, and sound system integration to third-party audio-video products. Our aim is to bring the complete user interface for the Intelligence home and develop all products that serve that purpose.
We have a team of professional and senior engineers who are continuously researching upcoming trends in the home automation market and developing drivers and two-way automation drivers specifically for those needs. They ensure that the quality of our products is at the highest level, with a focus on making them easy to install, program and maintain so that once they are installed, customers do not have to worry about after-effects or maintenance of the product. The idea is that the products are "fit and forget" and will last forever.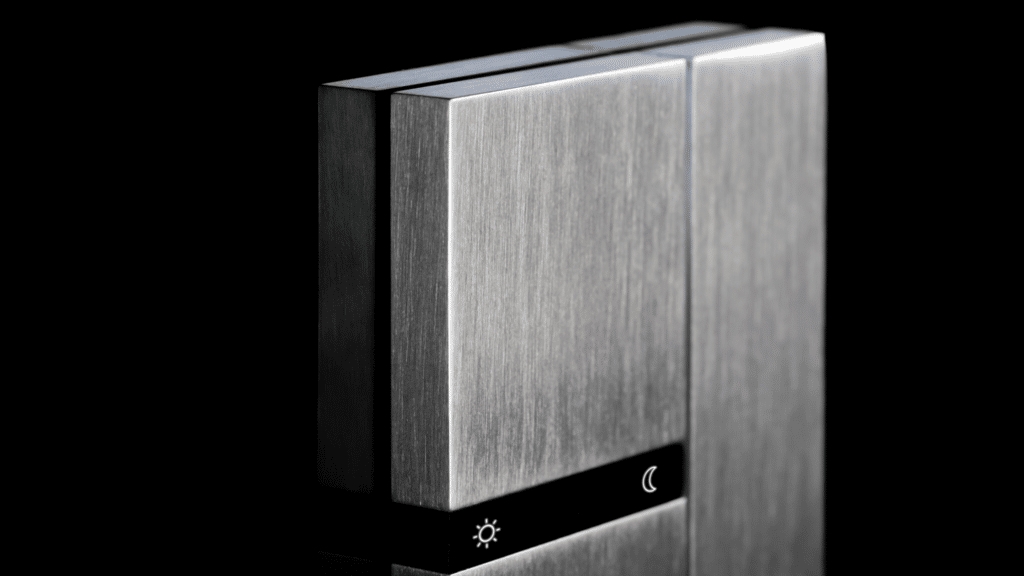 Can you discuss the role that user experience plays in the design of Basalte's products, and how the company approaches this aspect of its product development?
At Basalte, user experience is a key aspect in the design and development of our products. We understand the importance of creating solutions that are intuitive and easy to use for the end customer, which is why we put a lot of emphasis on this aspect of our product development. Our focus on the high-end luxury market allows us to create products that are tailored to the needs of the most demanding customers, and we strive to make them as simple and user-friendly as possible.
We approach user experience from a holistic perspective, considering not just one product but the entire product line. We believe that all our products should work seamlessly together and that the user interface should be consistent across the entire range. This allows us to create a complete and cohesive solution that is easy to use and understand for the end customer.
We also consider feedback from our system integrators and dealers, but always keep the end customer in mind. We believe that technology should be simple and easy to use, and avoid making products too complex. For example, our motion sensors are small and flat, and fit perfectly in a high-end residential setting, while also being easy to use. We also keep the number of buttons on our keypads to a minimum and rely on other devices such as remote controls and touch screens to control other functions.
In short, user experience is a key aspect of our product development at Basalte and we approach it from a holistic perspective, keeping the end customer in mind and striving to create simple and easy-to-use solutions.
Can you discuss the role that research and development play in the evolution of Basalte's product line and the company's overall direction?
At Basalte, we believe in staying at the forefront of innovation and technology. That's why we invest heavily in research and development to constantly improve and evolve our product line. We understand that the smart home market is constantly changing and evolving and we strive to keep up with the latest trends and advancements in the industry.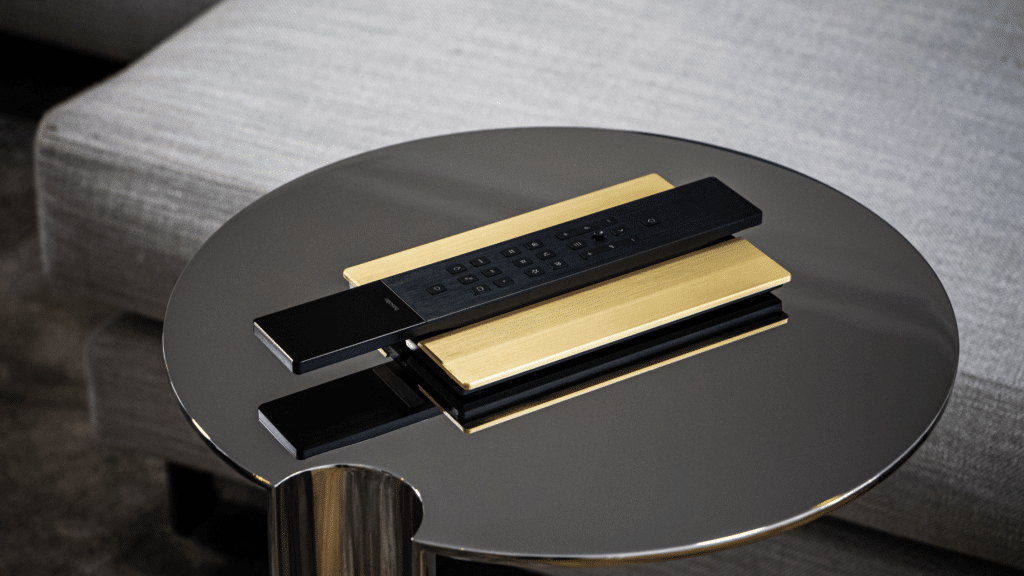 One of our major achievements is the development of a complete front-end solution for the intelligent home. This includes not just controlling lights, blinds, and temperature, but also music and AV integration. We have also introduced a multi-room audio solution, design speakers, the Miro universal remote, and third-party AV integration. This is all in line with our mission to create a seamless and intuitive user experience for our customers.
Our R&D team is constantly working on new and exciting products, and we are proud to announce that in 2023, we will be launching the Adelante Luxury Door Phone. This product was first introduced at the Light & Building trade fair, and later at ISE Barcelona. This new product is a perfect example of how we are always pushing the boundaries of what is possible in the smart home market.
How does Basalte approach the Indian market and what strategies does the company use to increase its sales and expand its presence in this market?
At Basalte, we understand the importance of having a targeted approach when entering new markets. In order to increase our sales and expand our presence in the Indian market, we will be implementing a threefold strategy. Our first steps in India were taken over 10 years ago through different partners, which allowed us to learn about the market and any difficulties that come with it, such as project follow-up, local sales and technical support, import and shipping issues, etc.
Now, we feel that the time is right to take things in India to the next level. We have recently appointed Smato Technologies as our new national distribution partner in India. This partnership allows us to have better control over the market, and our dealers will benefit from local support and supply, as well as local marketing and sales activities. We believe that this will largely contribute to more project leads for our dealers and increase awareness of Basalte among architects, designers, and decision-makers.
We also believe that by working with a local distribution partner, we can develop the market in a better way and accelerate growth in the Indian market. Smato will handle the coordination of the price structure, coordination of projects, and communication with architects, designers, consultants, and project developers. In the past, we have handled the Indian market in a retroactive way, but now, with Smato as our main actor in India, we can do it in a more proactive way, by approaching projects and proposing our solutions to customers.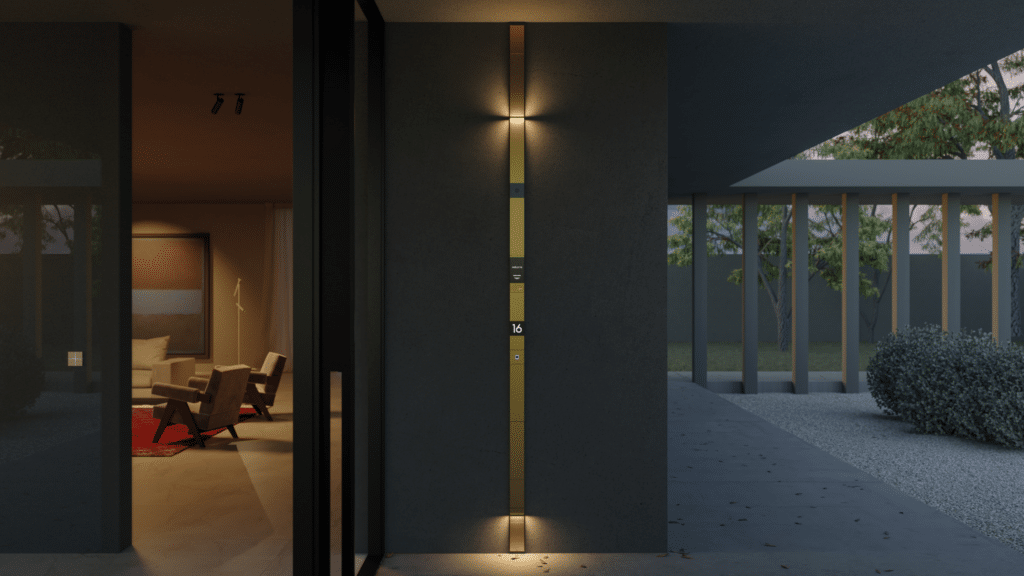 Furthermore, we want to make sure that Basalte is not just seen as a keypad brand, but as a luxury home automation ecosystem. The main role of our partnership with Smato is to enhance education in the market about Basalte's products. This will be done through a threefold strategy which includes visiting top-tier interiors and architects with physical demo kits, working with limited but good quality system integrators that can maintain after-sales service, which is an integral part of the Basalte solution and the third is to continue to educate the market about our products.
How does Basalte plan to continue expanding and growing as a company in the future, both in terms of its product line and its presence in different markets around the world?
As a company, we at Basalte are constantly striving to improve and evolve our product line, as well as expand our presence in different markets around the world. In terms of our product line, we are always looking to increase our share in smart home projects, and even increase the total smart home budget by offering an intuitive and luxurious experience to the customer. We are developing further on some products based on KNX and Bluetooth technology, and have recently launched our door phone system, Adelante. In addition, we see huge potential for growth in AV Solutions, speakers, audio integration, and access systems.
In terms of expanding our presence in different markets, we have recently invested in expanding our North American team, and have just closed a deal to set up an office, showroom and training center in Salt Lake City. We are also investing in other parts of the world such as Germany, Holland and Spain, by setting up showrooms and training centers in these locations. This will bring the Basalte concept closer to the end customer, and ultimately create more projects with a small number of dealers, but a larger growth in the number of projects.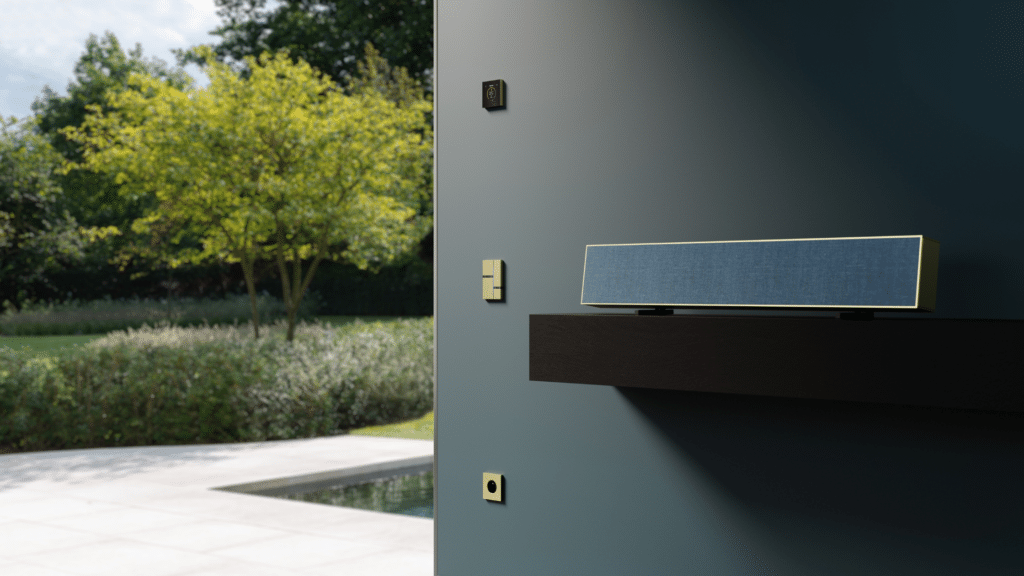 In India, we are thrilled to be working with Smato Technologies as our exclusive distribution partner. We believe that with their knowledge and expertise in the Indian market, we will be able to increase our sales and expand our presence in this market in a meaningful way.
Our goal is to provide our customers with a sophisticated and performant Basalte ecosystem that offers an intuitive and luxurious experience. By expanding our product line and building strong partnerships, we believe that we will be able to achieve this goal and continue to grow as a company.
Advertisement
[adrotate banner="30"]