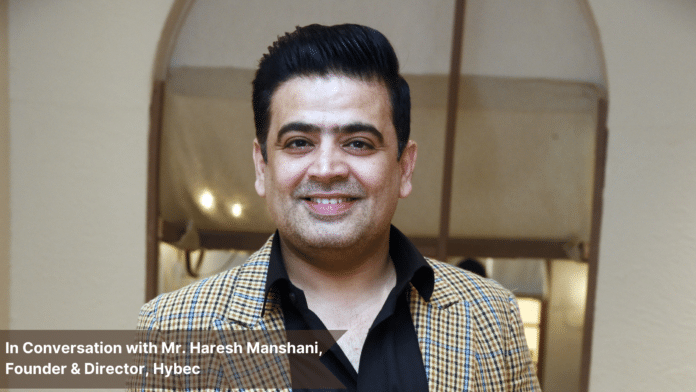 Advertisement
[adrotate banner="23"]
In a conversation with Smart Home World, Mr. Haresh Manshani, Hybec's Founder and Director, discussed the company's journey in the lighting industry, which had been characterized by innovation and architectural understanding. He outlined their diverse clientele, and talked about the company's creative, technologically advanced product range. He touched upon future product launches, Hybec's extensive distribution network, and their integration with smart home technology. He also emphasized the company's commitment to environmental sustainability and shared a success story reflecting Hybec's dedication to luxury, quality, and energy efficiency.
Could you walk us through Hybec's journey, outlining what sparked its inception and the foundational principles that have steered its growth in the lighting industry?
Advertisement
[adrotate banner="34"]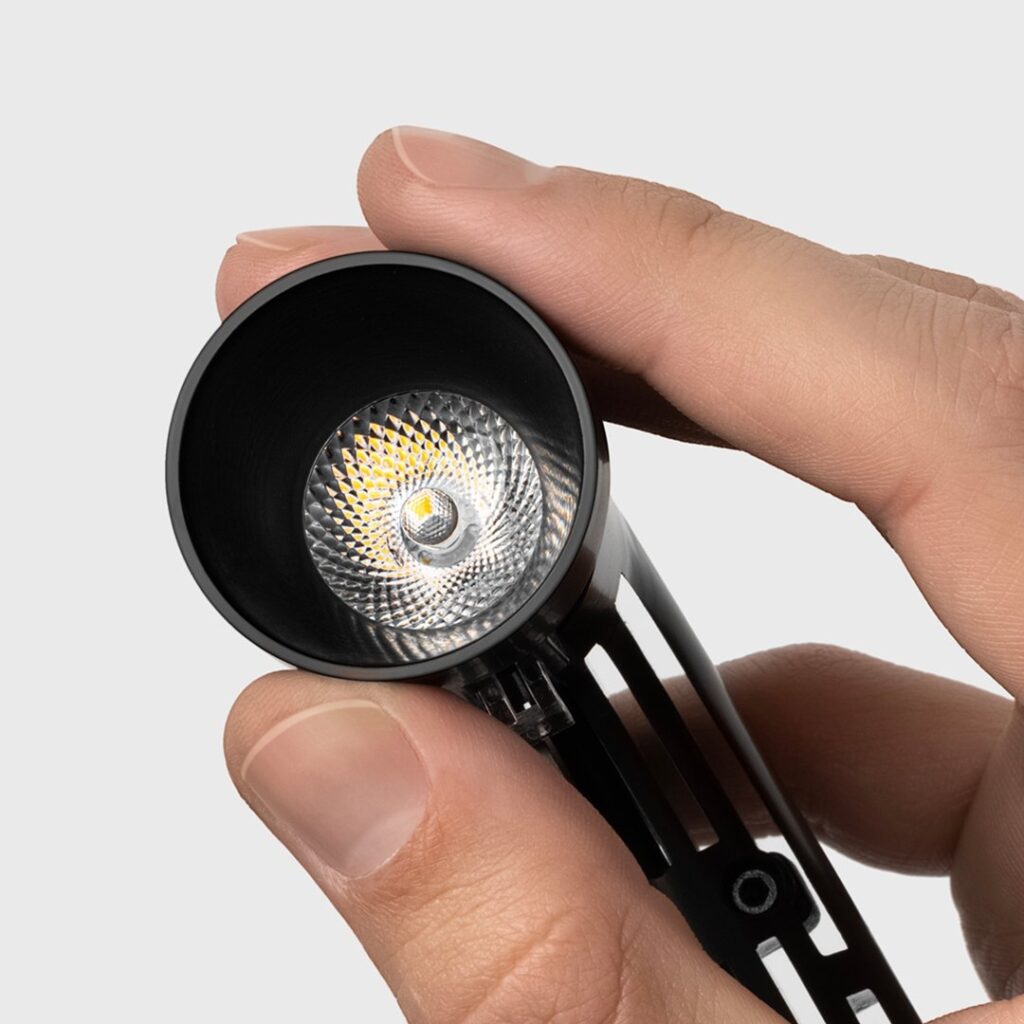 Since its inception, Hybec has embarked on a remarkable trajectory in the lighting industry, fueled by an unwavering passion for innovation and technology.
The inception of Hybec can be traced back to a simple yet profound source of inspiration—our family-run retail store. My elder brothers and I found ourselves deeply captivated by the transformative power of lighting, with its capacity to influence moods, augment functionality, and craft captivating environments.
From the very outset, Hybec has adhered to a set of essential principles that have acted as the bedrock for its growth and success. Each product is meticulously crafted with a profound comprehension of architectural spaces, ensuring that the lighting not only fulfills technical requirements but also coheres with the overarching design.
By remaining steadfast to its core principles and fostering a culture of creativity and innovation, Hybec continues to be committed to transforming spaces, elevating experiences, and inspiring the architectural lighting world.
Who constitute the main consumers of Hybec's products? Could you depict their typical profile?
The primary consumers of Hybec's products embody a diverse array of professionals and entities within the architectural and lighting industry.
Architects and designers are key customers of Hybec's products. These professionals, tasked with designing and conceptualising spaces, rely on high-quality solutions to materialise their designs. Their primary objective is to find lighting products that resonate with their design vision, aesthetics, and contribute to a positive user experience.
Lighting designers also have a pivotal role in creating lighting schemes that highlight architectural features and generate the desired ambiance. As experts in the art and science of lighting, they often seek innovative lighting products capable of producing captivating lighting effects.
Developers, project owners, and electrical contractors tend to value products that strike a balance between quality, cost-effectiveness, and long-term sustainability. While these represent typical profiles of Hybec's primary customers, the actual buyer profile may vary depending on the specific market and geographical location.
Hybec's products are designed to cater to a wide spectrum of professionals engaged in architectural projects, all of whom share a common interest in high-quality, innovative, and sustainable lighting solutions.
Could you elaborate on Hybec's product range within the luxury lighting arena? How do these offerings differentiate themselves in the market?
Hybec's product portfolio within the luxury lighting domain encompasses an array of exceptional products, featuring cutting-edge technology, superior quality, and durability.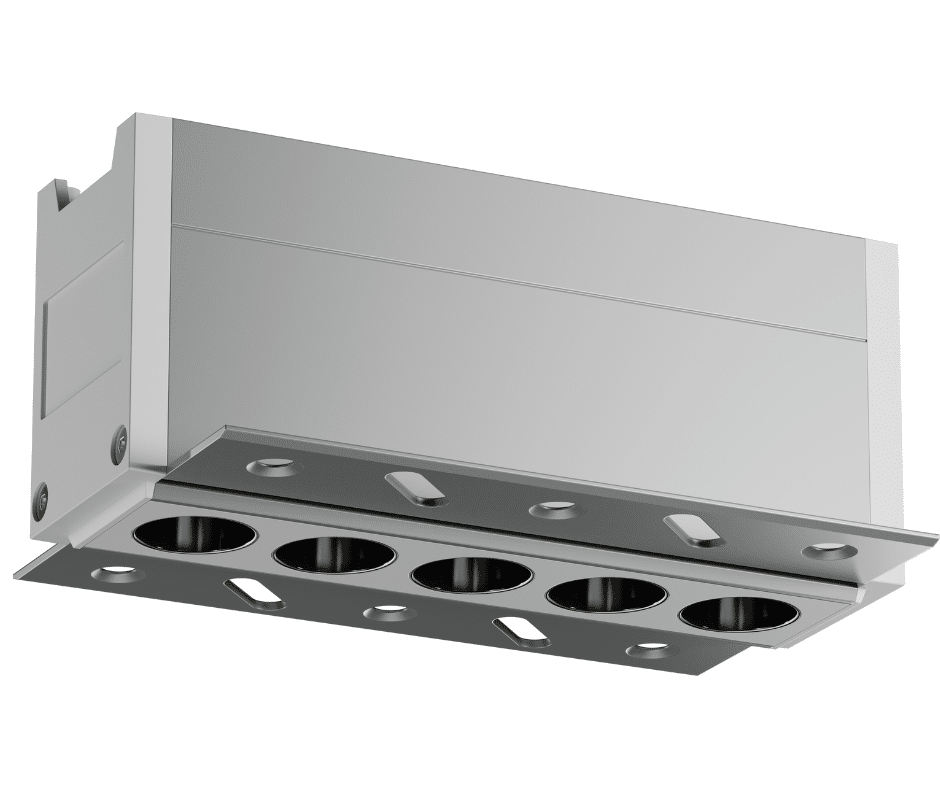 Our lighting series are designed with an eye towards the present, while keeping the future firmly in mind. Through careful selection of raw materials, innovative LED technology, and professional craftsmanship, our Hybec Pro, Elite, and Eco-Brite series collectively boast more than 1000 selections of indoor and outdoor luminaires.
The Hybec Pro series, inspired by the confluence of architecture (art) and lighting (technology), takes into account all the minimalistic details, resulting in a product line endowed with unprecedented aesthetic value and profound functionality. Our Pro series covers every facet of versatile lighting solutions for indoor and outdoor architectural concepts. All light source fittings in this premium series are concealed, creating a variety of light illusions.
Our Elite and Eco-Brite series, engineered with advanced LED technology and innovative, modern designs, is among the most extensive selections of economical, efficient, and eco-friendly LED lighting on the market.
Overall, Hybec's product portfolio in the luxury lighting sector stands out by offering a harmonious blend of artistic design, technological innovation, and a commitment to sustainability. This balance makes it a preferred choice for those seeking an exceptional lighting experience within the luxury segment.
How has the current Indian market reacted to Hybec's lighting offerings? What future trends do you predict in the lighting industry?
The Indian market has responded positively to Hybec, as the brand has successfully established a strong presence and garnered recognition for its high-quality products and innovative lighting solutions. As for future trends, we anticipate several noteworthy developments including increased adoption of Smart Lighting Solutions, a growing emphasis on Human-Centric Lighting, the integration of IoT connectivity, and not to forget, sustainable and eco-friendly solutions.
These trends are indicative of a dynamic and evolving lighting industry in India, and Hybec is strategically positioned to capitalise on these opportunities.
Could you outline Hybec's distribution network? How does the company maintain high standards of customer service and manage post-sale and maintenance concerns?
Hybec has established a robust distribution network to guarantee broad accessibility of its lighting products and deliver outstanding customer service. We collaborate closely with authorised dealers and showrooms situated in key cities and regions. These dealers are meticulously trained and authorised to represent and distribute Hybec's products.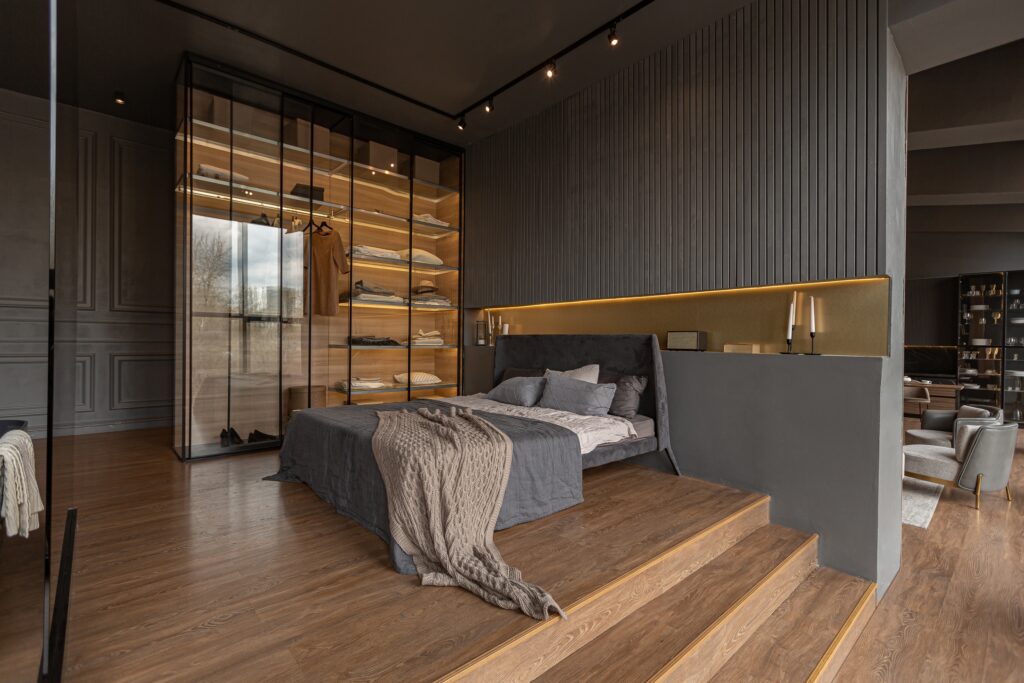 By establishing a structured distribution network, offering dedicated customer support, providing comprehensive post-sale services, and continually soliciting feedback, Hybec ensures customers receive excellent service throughout their journey.
The brand's emphasis on customer satisfaction and its dedication to resolving any post-sale or maintenance issues contribute to a positive customer experience and cultivate enduring relationships with its clientele.
Can you provide a detailed overview of your company's indoor and outdoor lighting solutions, emphasizing the key features, functionality, and benefits of each type of lighting?
Certainly, lighting, whether indoors or outdoors, is the cornerstone of crafting captivating and functional spaces. Our solutions cater to all kinds of environments – homes, businesses, and public areas.
Starting with our indoor lighting portfolio, we have three standout categories. Our Trimless Series in Downlights signifies a fresh, minimalist approach to lighting design. These fixtures, devoid of the visible trims often found in traditional downlights, blend into the ceiling, casting an illusion of a concealed light source. This understated aesthetic puts the spotlight on the illumination and the architectural elegance of the space itself, lending an air of sophistication.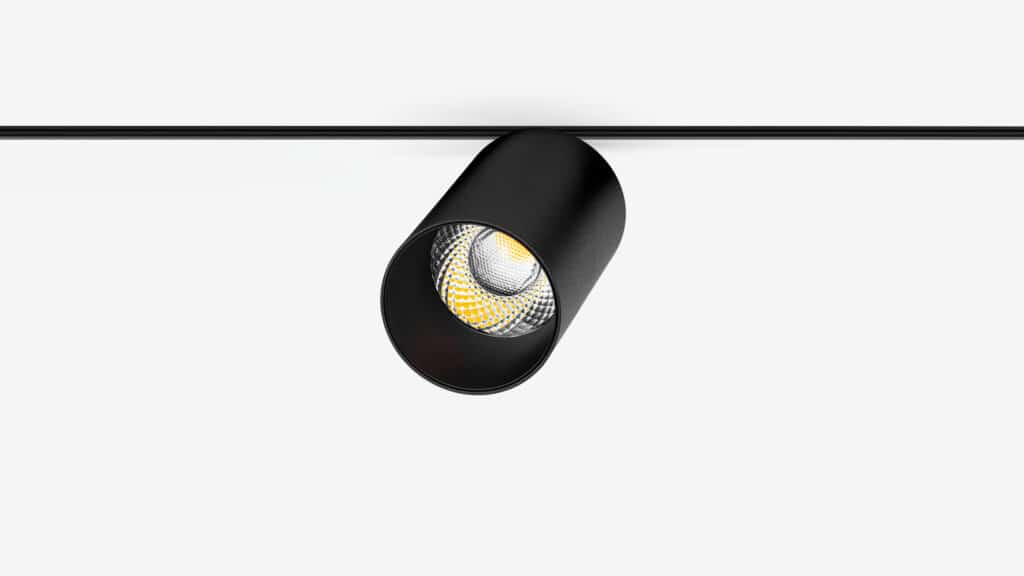 Our Mini Pin Spot Series, despite its compact size, delivers an impressively powerful light output. These miniature spotlights cast precise beams of light onto specific targets. They're perfect for accenting focal points like artworks, displays, or architectural elements. The striking illumination from these spotlights guarantees that whatever they highlight becomes an eye-catching centerpiece.
Then we have Track Lighting, an incredibly flexible lighting system. The light fixtures can be adjusted along a continuous track, enabling light direction as needed. This versatile design lends itself to various applications – homes, businesses, retail spaces. Track lighting, in its modern practicality, lets users craft dynamic, customizable lighting layouts, adding a contemporary touch to any space.
Moving on to outdoor lighting, it's a game-changer when it comes to creating aesthetically pleasing, safe exteriors. Our Total Lighting Solutions extend to outdoor settings, focusing on Facade Lighting and Landscape Lighting.
Facade Lighting, a part of our comprehensive offerings, accentuates a building's architectural design. By thoughtfully positioning fixtures to illuminate the building's exterior, we enhance its visual appeal during twilight. It's a play of light and shadow, bringing the building's design, textures, and contours to life, creating a magnetic visual presence. And it's not just about aesthetics; Facade Lighting boosts safety and security by eradicating dark corners, creating a welcoming ambiance for all.
Landscape Lighting takes the spotlight in outdoor illumination. It accentuates natural features like gardens, pathways, parks, turning them into enchanting outdoor settings. It not only augments beauty but enhances safety and usability too. A well-lit path or gathering area lowers the risk of accidents and intrusions, letting people enjoy the outdoors even after sunset.
To conclude, our Total Lighting Solutions are designed to meet a broad spectrum of indoor and outdoor lighting needs. Be it the sophistication of the Trimless Series in Downlights, the precise illumination of the Mini Pin Spot Series, the modern flexibility of Track Lighting, or the architectural and natural emphasis through Facade and Landscape Lighting, we aim to create delightful and practical lighting experiences. Our comprehensive approach serves to enhance every environment's ambiance and functionality. We're in the business of lighting up lives, one space at a time.
Can you elaborate on how Hybec lighting solutions integrate with smart home technology, and the advantages this integration presents to your customers?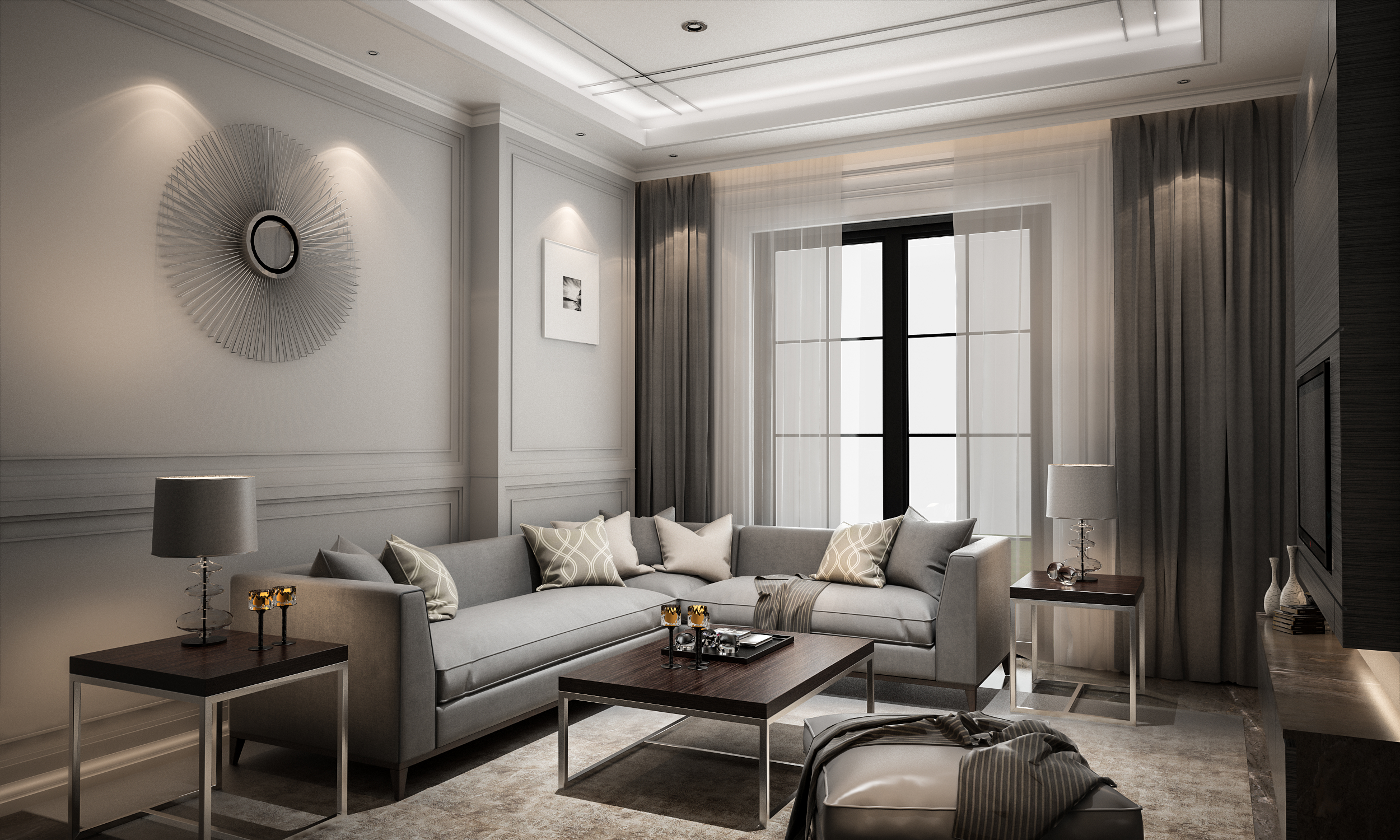 At Hybec, our lighting solutions are tailored to interface smoothly with widespread automation systems. They support a range of protocols, from the more traditional analog 1-10V and DALI dimming to cutting-edge Bluetooth and Wi-Fi connectivity. Moreover, our products can integrate with established brands such as Lutron, Casambi, and Osram.
This integration with smart home technology affords our customers numerous benefits. One major advantage is the convenience it offers – controlling lighting remotely using smartphones or other devices saves time and makes the system more user-friendly. Furthermore, the adaptability of our smart lighting enables customers to alter their lighting based on personal preferences and different contexts, such as entertaining, relaxation, or work.
Energy efficiency is another significant perk of smart lighting. The lights can be programmed to turn off when the room is vacant or adjust according to natural light levels, which can lead to substantial energy savings in the long term. With virtually limitless customization possibilities, customers can modify brightness, color temperature, and even design pre-set scenes for specific activities, crafting a lighting environment perfectly tailored to their needs.
We at Hybec are devoted to staying abreast of the latest developments in smart home technology. Through continuous innovation and product upgrades, we strive to provide our customers with the most up-to-date and advantageous features, enhancing their overall lighting experience and satisfaction with our offerings.
Considering the increasing focus on environmental sustainability, how does Hybec address this while maintaining the luxury aspect of your products?
Our approach to sustainability involves several aspects. We prioritize energy-efficient LED lighting solutions and use sustainable materials in our product designs. By integrating smart lighting controls, we can optimize energy use, thus ensuring our products are not only luxurious but also environmentally conscious.
We also place great emphasis on the longevity and durability of our products, reducing waste and enhancing sustainability. These steps ensure that Hybec's luxury lighting solutions continue to deliver high performance and aesthetic appeal while also remaining environmentally responsible.
Could you share a successful customer story that reflects Hybec's dedication to luxury and quality in its lighting solutions?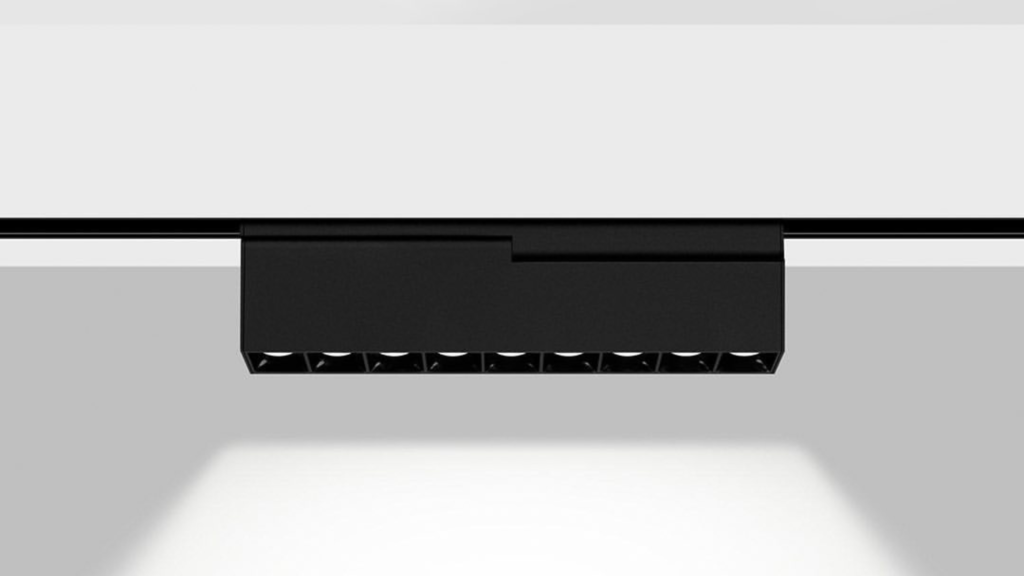 Hybec partnered with renowned interior designers to develop bespoke lighting solutions that encapsulated luxury and sophistication. From exquisite fixtures in the living rooms to elegant wall fittings in the bedrooms, Hybec's customized fixtures heightened the ambiance and highlighted architectural features. Smart lighting controls enabled residents to personalize their lighting scenes, while energy-efficient LED technology ensured a sustainable yet luxurious lighting experience. The successful implementation of Hybec's solutions transformed the residences into visually captivating and welcoming spaces, earning acclaim for their commitment to luxury, craftsmanship, and energy efficiency.
Do you have any final insights or suggestions you'd like to share with our readers?
As we look towards the future, I'd like to leave your readers with this key insight: the lighting industry is evolving in exciting and unprecedented ways. The integration of smart home technology, IoT connectivity, and the emergence of human-centric lighting, coupled with environmental sustainability, are not just trends, but paradigms that are profoundly shaping our industry.
In line with these developments, I encourage your readers, particularly those involved in architecture, design, and related sectors, to fully embrace these changes. Lighting is much more than illumination; it's an integral aspect of the overall design and has the capacity to transform spaces, influence moods, and significantly enhance user experiences.
At Hybec, our mission is to deliver luxury, quality, and sustainable lighting solutions that exceed expectations, and we'll continue to drive innovation in our industry. We believe in the transformative power of lighting, and the value it brings to our living and working environments. So, my advice is to think of lighting not as an afterthought but as an essential, game-changing element in your design toolkit.
To our customers, we express our gratitude for your continued support, and we promise to persist in our efforts to deliver outstanding products that are at the forefront of technology, design, and sustainability.
Remember, the future of lighting is bright, and we all have a part to play in shaping it.

For More Information: https://hybec.net/
Advertisement
[adrotate banner="30"]