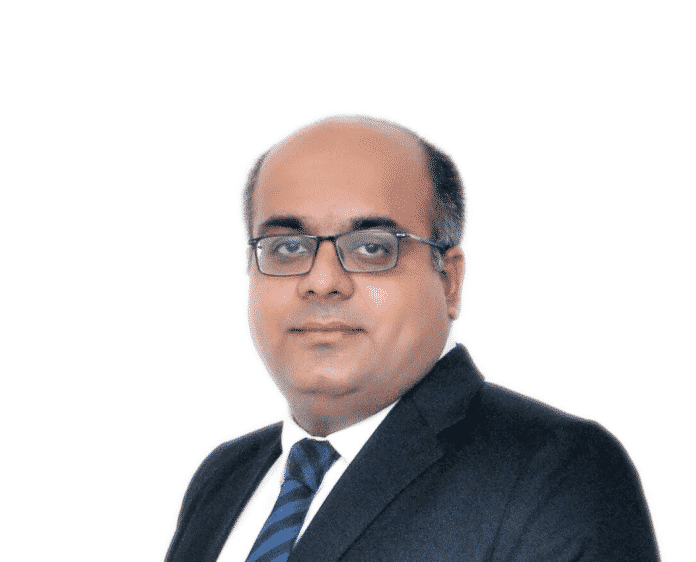 Advertisement
[adrotate banner="23"]
Eyeing the ACE sector, it can be concluded there has been a significant increase in the rate of deployment of IoT Solutions in India in the last 2 years. Today, not only the manufacturers but the consumer too has understood the value proposition and is outrightly demanding IoT-enabled devices. Currently, Smart Home devices penetration in India is around 1%, and most of it we can attribute towards Google Home, Alexa, and some very simple WiFi-enabled devices like WiFi Camera (for security and surveillance), smart lights, and plugs. "IoT today is in the stage of what the Internet was in 2000. I believe we will reach the inflection point for IoT in Appliances and Consumer Electronics in the next 2-3 years. Post that, IoT would no longer be a feature but basic hygiene, a necessity", says Arpit Chhabra, Ceo, IoTfy Solutions Private Limited.
1. How according to you IoT is driving sustainable technology for Indian business and consumers?
Advertisement
[adrotate banner="34"]
IoT is redefining the way businesses are conducted and homes are managed. IoT helps in gathering large volumes of data through device connectivity via the internet and AI models help in evaluating and assimilating the collected data into meaningful actionable insights and predictions.
As an example, talking from a consumer durables and appliances industry standpoint, a lot of cases such as smart energy and resource savings, consumer convenience, fulfilment integration and predictive maintenance, have pushed for a large scale adoption of IoT.
Acknowledging these cases and market trends, almost all major brands are adding IoT enabled appliances to their catalogue. From smart lighting, smart air conditioners, smart switches to smart water purifiers, the Indian market has started witnessing the adoption of IoT products.
Further, there is a substantial push from Amazon, Google and Apple towards growing the IoT appliances ecosystem owning to the operation of IoT appliances via voice assistants provided by these giants positions voice attendants as an integral part of every home these days.
2. What is the current market size of IoT based home technology solutions in India?
Considering the smart lighting, smart electrical, smart security and smart appliances as part of the Smart Home Technology, the present size of this market in India alone is estimated to be around 4 Billion USD. The market size is expected to grow at a Compound Annual Growth Rate of 25.1% to reach around 9.5 Billion USD by 2025 in India.
3. How would you define the current demand-supply-chain of IoT in India?
Currently, Smart Home devices penetration in India is around 1%, and most of it features Google Home, Alexa, and some very simple Wi-Fi enabled devices like Wi-Fi Camera (for security and surveillance), smart lights and plugs.
Major consumption of IoT devices is happening through e-commerce portals such as Amazon and Flipkart. We expect IoT Smart Home to pick up exponentially in 2-3 years. The present supply chain is maturing and more and more IoT manufacturers are trying to localize various elements of the production to reduce lead times and costing.
4. What made you venture into the particular field? What made you start IoTfy?
IoTfy was started as a weekend project back in December of 2014 when we used to meet and do development hackathons. The idea at that point was to build a WordPress-like platform for IoT that can be used across the sectors for various IoT use cases.
Based on inputs from the market, we realized that sticking to a vertical will keep us focused and will help us in the long term. With that understanding, we started focusing on the Appliance and Consumer Electronics (ACE) space because use cases of IoT were plenty and numbers of appliances with IoT has a drastic growth potential compared to Industrial IoT.
We started with Water Purifier as a first appliance and from there we moved to support 28 appliance categories such as air conditioners, air coolers, water purifiers, water heaters, smart lights, chimneys, inverters, fans, smart plugs, and washing machines.
5. What were the initial challenges you faced while penetrating the market?
Penetrating an evolving market like ours requires a lot of persistence, patience, customer education and handholding. When we started reaching out to the ACE sector companies back in 2016, the market was very nascent at the time and we believed that our PoC/Pilots were seeds that we were planting. The sales cycle was ridiculously long and the enterprises had not mapped out a clear decision-making process to IoT as it required the intervention of multiple departments such as R&D/NPD, IT, Production, etc.
We had an early realization that IoT adoption would require the effort of an entire ecosystem comprising entities with complementary skill-sets that can together roll out quality Smart products at a price point that the Indian mass can buy. Right from the inception, we focussed heavily on building a co-dependent IoT Ecosystem in India. With the right education, exemplary support to the manufacturers and strong intent to build the entire IoT ecosystem in India, we were able to finally penetrate the market.
6. Whom do you distribute or sell your products? Or who is your TG?
Our customers are Appliances and Consumer Electronics (ACE) brands and OEM/ODM. Presently we are serving 150+ enterprise customers. The manufacturers integrate our offerings during the production stage. As of now, we are supporting 28 product lines for IoT enablement including lights, fan, switches, AC, Refrigerator, Washing Machine, Purifiers, Heaters, etc.
7. Water management is a crucial task all over the world these days! How do you think IoT can be used for efficient water management?
IoT must be implemented to help make water management more efficient and safer for consumers and workers. Smart devices and sensors can be used for real-time data collection water, alerting and actions to prevent issues from occurring. Right from general challenges like leaking pipes to high-risk contaminants, the right IoT implementation for Water Management will ensure all the possible challenges are effectively tackled.
A very good example of efficient home Water Management can be subscription-based Prepaid Water Purifier technology that we have been providing to Water Purifier brands and manufacturers. The Water Purifier brand leases the IoT Water Purifiers to the consumers and bills them based on water consumption. This not only stops water wastage but also makes the consumer value clean drinking water.
8. What according to you can be the role of loT in the Smart Home Technology & Consumer electronics segment?
IoT is the core of Smart Home Technology. For a market like India, we have seen the following Smart Home product categories that are driving this industry
o ● Smart Lighting
o ● Smart Switches and Plugs
o ● Smart Security Cameras and Doorbells
o ● Smart Fans
Consumers are primarily using Wi-Fi-based Smart products that can be controlled and monitored without any human intervention via Voice Assistants and Mobile Apps. This provides consumer convenience, saves time and electricity.
For larger appliances like air conditioner, refrigerator, washing machines, geysers, air coolers, etc., the role of IoT has been dictated by the use-cases. These use-cases have to be balanced from the perspective of utility for the consumer and ROI for the brand/OEM.
For example, a Smart air conditioner from the end consumer point of view provides convenience with features like voice control, scheduler, timer, etc. From a brand point of view, it provides valuable data that can be converted into insights to facilitate features like preventive maintenance and secure the after-sales service revenues.
9. How do you foresee the demand scale and future scope of IoT 5-8 years down the line?
Connected devices are estimated to reach 25.44 Billion by 2030. As with every technology, when it reaches mass adoption, it transforms the entire industry. We will be witnessing a paradigm shift in user preference for Smart devices over non-smart ones in the coming years.
Advertisement
[adrotate banner="30"]