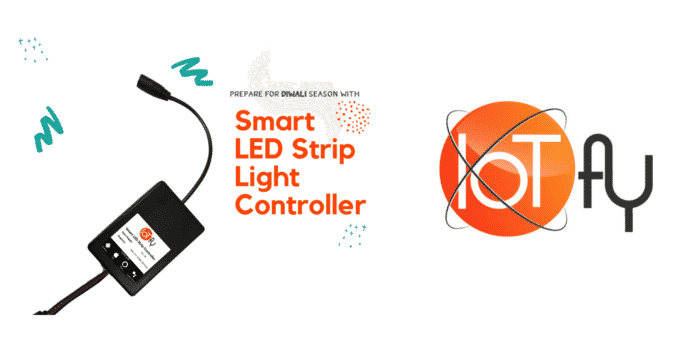 Advertisement
[adrotate banner="23"]
Eyeing the upcoming Festive season, IoTfy has launched a Mobile App-controlled Strip Light controller, which makes any LED Strip Lights Smart. This is another interesting and useful category added to the existing Smart Light solutions of IoTfy which include LED Smart bulb, CCT/RGB downlights, CCT/RGB batons.
The Smart Strip Light controller is available in the following configurations:
Advertisement
[adrotate banner="34"]
RGBW (4 channels)
RGB (3 channels)
CCT (2 channels)
With a simple attachment of Smart controller to the Strip Light, onboarding it to the Magic App of IoTfy, the Strip light becomes SMART. This can now be controlled using mobile app (Android/iOS) and Voice Assistants (Google Home and Amazon Alexa).
Smart Strip also comes with a Music Sync feature which means that the LEDs will synchronize with the beats of the music playing in the background. This becomes a perfect feature for parties and get-togethers. The ambience created with this feature is magically vibrant.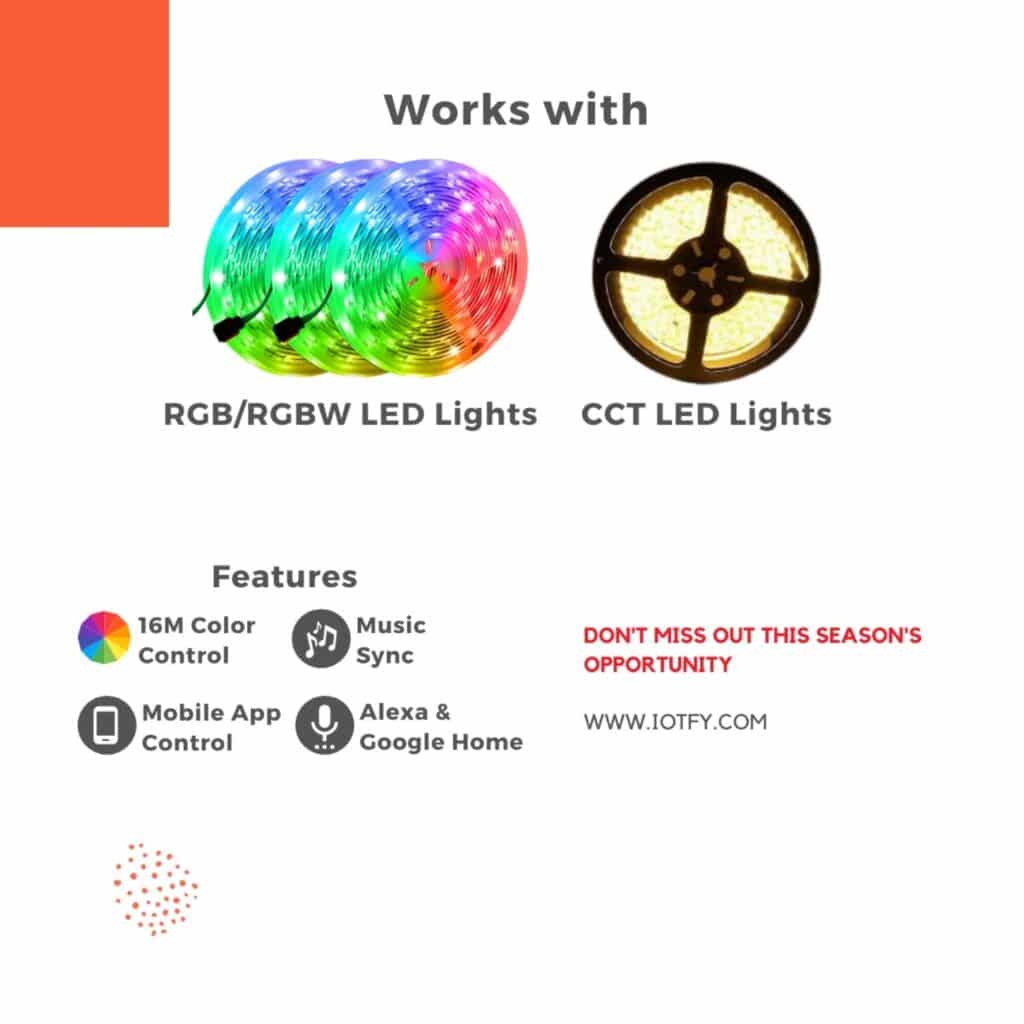 "What is better than having the ambient lights dance to your tunes? The experience is just so fulfilling."
Strip lights as a category is very popular amongst hotels, airports, lounges, cafes, offices, and homes. Making them Smart would become a striking feature.
This brings an opportunity for the Indian ODMs and Brands to launch a completely made-in-India product with a smart offering.
With Diwali season coming up, IoTfy has already prebooked substantial preorders of Smart Strip Light Controllers.
Check more details on: https://www.iotfy.com/
Advertisement
[adrotate banner="30"]