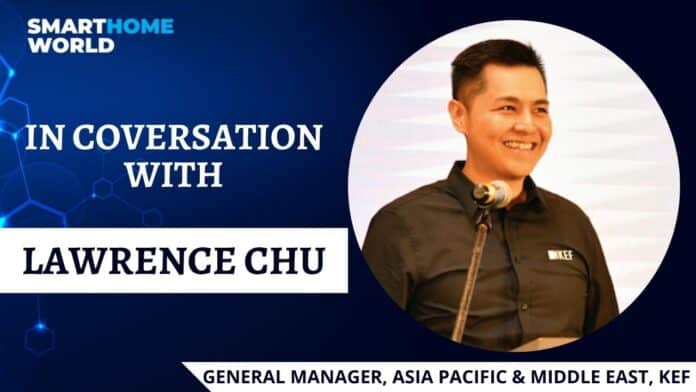 Advertisement
[adrotate banner="23"]
Lawrence Chu, General Manager, AP & ME Distribution, shares his views on KEF's journey, technical innovation, and their latest revolutionary speakers.
Congratulations on completing 60 years. What are your future plans for the KEF?
Advertisement
[adrotate banner="34"]
Founded in 1961 by BBC engineer Raymond Cooke, KEF is named after its original site, Kent Engineering and Foundry, and continues to manufacture and develop its signature pieces in Maidstone, Kent, UK.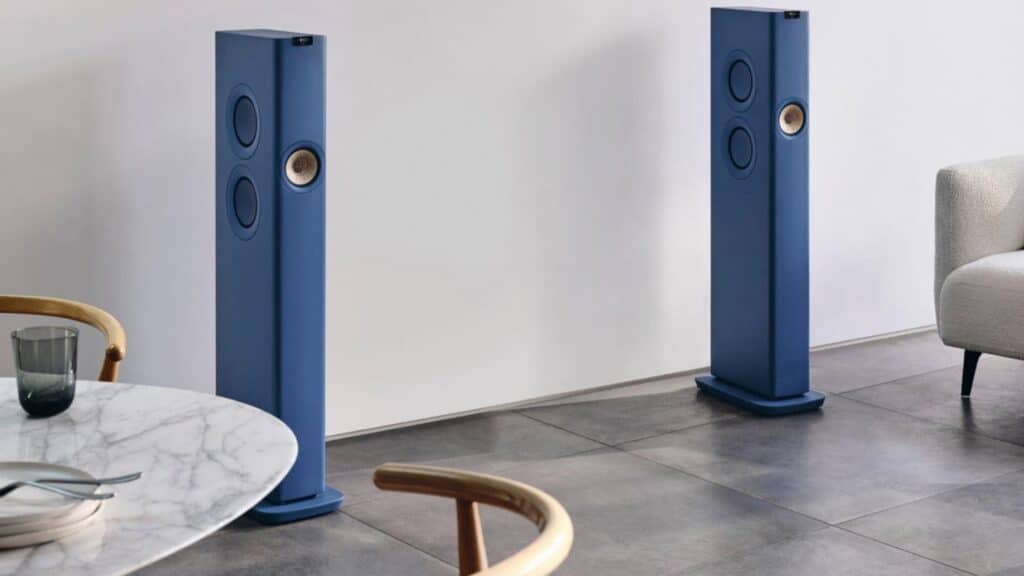 Over the years, KEF has firmly established itself at the forefront of audio excellence. From the early adoption of synthetic materials to the pioneering Reference Series that now determines industry standards. In short KEF's technological innovation, design, and craftsmanship have led the brand to produce bar-setting products in speaker design.
What are the latest products in the pipeline?
KEF has recently launched LS50 Wireless II. These wireless hi-fi speakers use streaming services to deliver exceptional sound within a minimal set-up. The brilliant performance of the LS50 Wireless II comes from the combination of the exquisitely formed cabinet with advanced Digital Signal Processing – KEF's Music Integrity Engine and impactful 380W of amplification – a new 100W class A/B amplifier powers the tweeter and a 280W class D amplifier powers the mid/bass driver.
The KEF Connect app offers the option to tailor the sound to the environment in which you are listening. The left and right speakers are connected wirelessly, with 24bit/96kHz resolution; alternatively, users may connect with the supplied interspeaker cable for 24bit/192kHz resolution. AirPlay 2 and Google Chromecast seamlessly connect your compatible Apple or Android device, whilst Bluetooth expands the options even further. There are also wired connections for your TV, turntable, CD player and games console, via the HDMI, analog, optical and coaxial sockets.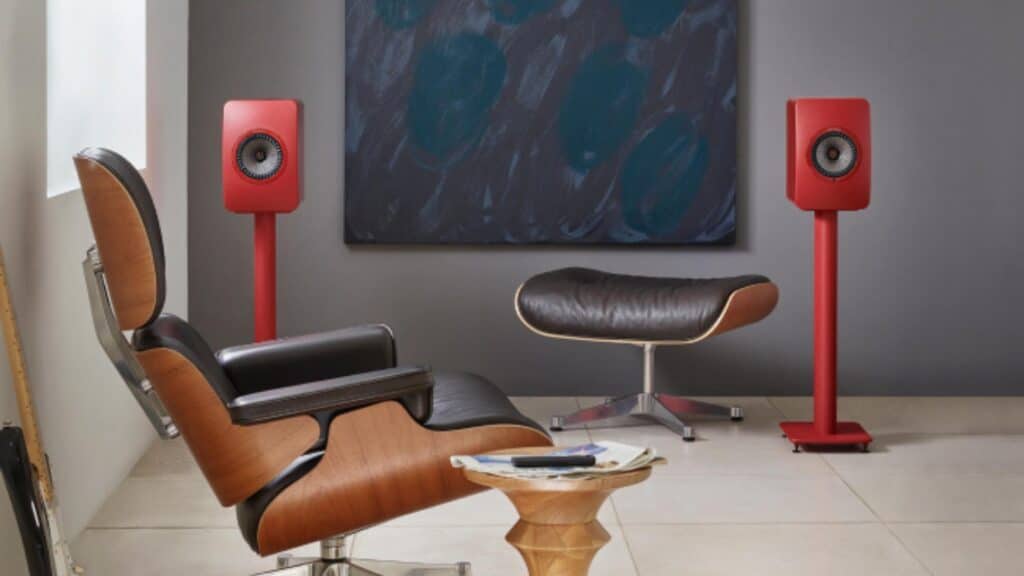 The LS50 Wireless II is an active speaker and with a compact size. Starting with the latest generation of KEF's patented Uni-Q technology. This range includes Metamaterial Absorption Technology (MAT) and a reworked motor system to reduce distortion.
Tell us about the use of MAT in KEF speakers? 
KEF has announced its ground-breaking use of Metamaterial Absorption Technology (MAT). This innovation will allow KEF to design a new range of revolutionary products that deliver an unrivalled purity of sound that is so natural that the listeners will feel mesmerised. Harnessing MAT, KEF has created a synthetic material that has the super capacity to absorb all unwanted sound radiating from the rear of the driver, reducing distortion and enabling the prevention of audio distraction.
MAT is a highly complex maze-like structure, where each of the intricate channels efficiently absorbs a range of specific frequencies. When combined, the channels act as an acoustic black hole, absorbing 99% of the unwanted sound. Other traditional approaches have only allowed around 60% absorption, so the resulting acoustic quality is incomparable.
Our readers would like to know about Blade and Reference models. Please elaborate.
KEF's BLADE Flagship floor standing speakers and pioneering THE REFERENCE Models, the two high-end KEF speaker series have been updated with KEF's latest acoustic innovations including Metamaterial Absorption Technology (MAT™).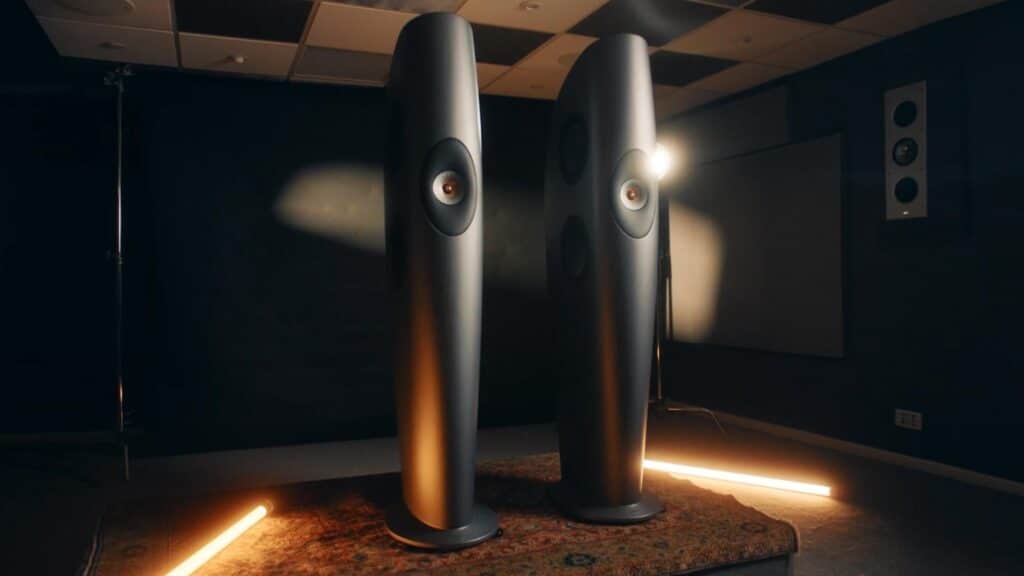 Thanks to decades of accumulated in-house knowledge and the application of cutting-edge simulation and analysis tools Uni-Q is paired with MAT for Blade and Reference. The bespoke driver delivers a pristine performance from KEF's flagship loudspeaker. The state-of-the-art Uni-Q driver array can deliver consistently sweet, lucid and lyrical treble, irrespective of the volume. A new ultra-low distortion midrange motor design lowers the total harmonic distortion (THD) in the midrange and reduces thermal compression and improves efficiency.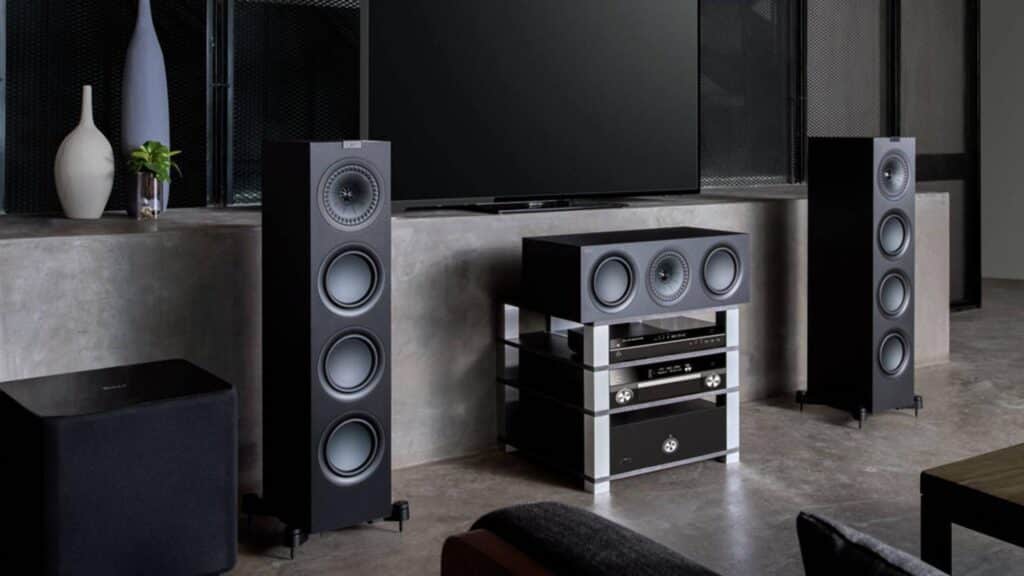 What are your offerings for the Indian market? People of which segment are the primary buyers of high-end smart home audio systems?
KEF offers its entire range of hi-fi, home theatre and architectural speakers (in-wall and in-ceiling) in India. While demand is primarily for home theatre in India, we find the market for stereo speakers on the rise too. Since KEF products are mid to luxury priced, it is targeted toward premium buyers.
In terms of Home Theatre products, KEF's Custom Install Ci THX range is a super hit among the elite HNI consumer. In fact, India is the biggest market for this range in Asia.
KEF is known for its research legacy. Would you like to elaborate on the same?
KEF has been an innovator in sound for 60 years. While it has developed many firsts, some of the groundbreaking technology includes Uni-Q tweeter design where the tweeter is housed in the middle of the midrange speaker to give a more cohesive and natural sound as compared with traditional speakers. Another first is the use of Carbon particles to absorb nitrogen out of air and thereby soften airflow within a speaker cabinet. This allows for greater sound for extremely compact speakers. The latest technology is called Meta, which uses a space-age Metamaterial Absorption Technology to remove unwanted internal cabinet resonance.
Would you like to speak on the designing, and manufacturing of your high-end speakers, technology, and software used in the process? How does that make KEF's products stand apart?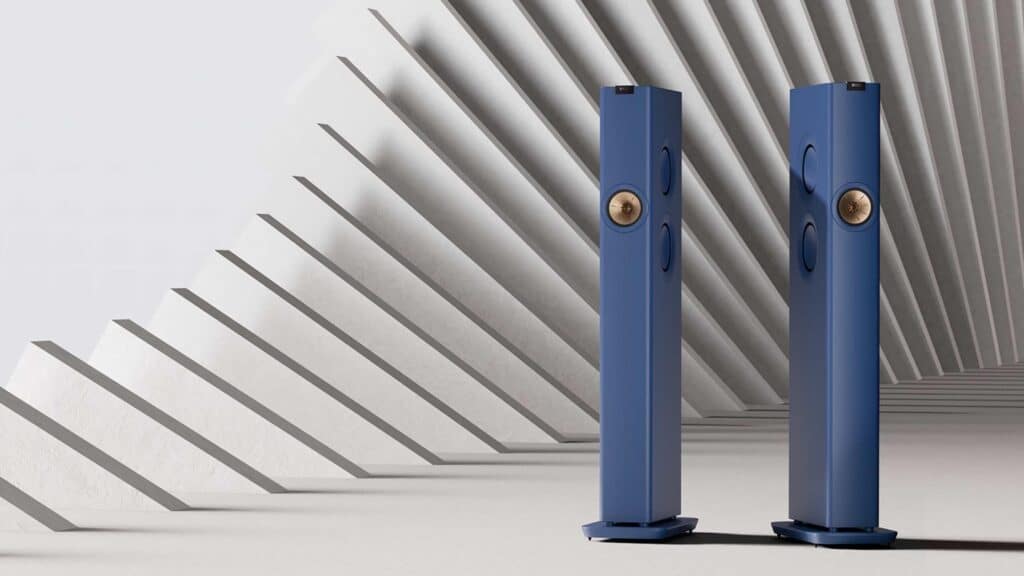 KEF is always at the cutting-edge of audio tech, KEF pioneered the early use of synthetic materials and was the first company to use computer simulation to measure and develop speaker performance, followed by the creation of its disruptive Uni-Q, Uni-Core and revolutionary Metamaterial Absorption technologies. The original collection of high-fidelity speakers, architectural speakers and subwoofers has evolved to include breakthrough wireless speakers, portable Bluetooth speakers and headphones.
With a team of talented engineers and in-house designers who work together to maintain the brand's audio integrity, KEF has also partnered with the likes of Ross Lovegrove, Michael Young, Sir Terence Conran, Eric Chan and Marcel Wanders to bring their unique perspectives to KEF's product design.
To which countries KEF has successfully gained a foothold, till now? How do you reach the end consumers? Would you like to elaborate on the distribution channel you follow?
KEF is present in over 90 countries and is among the leading brands globally. Products are manufactured at plants around the world and sold through a network of experienced audio distributors who in turn sell through selective high-end AV dealers. Only dealers with the ability to showcase and demonstrate the speakers are permitted to promote them.
In India, KEF is distributed through PRO FX, which has been KEF's long-standing and committed partner for 20 years!
Advertisement
[adrotate banner="30"]