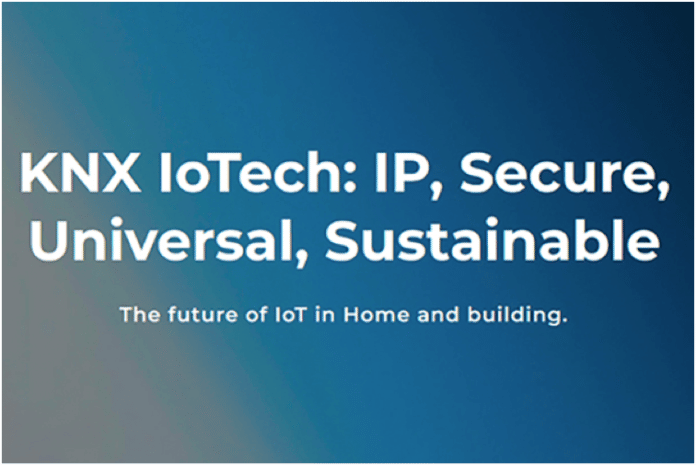 Advertisement
[adrotate banner="23"]
KNX Association will be hosting the KNX IoTech Forum at the forthcoming IoT Solutions World Congress (IoTSWC) as a hybrid event online and in person on 2 February 2023. The IoTSWC itself runs from 31 January – 2 February 2023 alongside the ISE show, in Hall 4 of the Gran Via Venue in Barcelona.
The KNX IoTech Forum is a new format to deliver information about the KNX Association's latest technological developments. It is aimed at all interested parties, including KNX Members, IT companies, software developers, hardware manufacturers, enthusiasts in home and building automation, startups in the related vertical markets, etc.
Advertisement
[adrotate banner="34"]
The KNX IoTech Forum is a festival of KNX technology, with several formats:
Workshop (by invitation only, with priority for KNX Members).
KNX IoT new developments with live demos (online, exclusive to KNX Members).
Startup Forum, where some exciting news will be shared (hybrid, open to anyone).
There will be an impressive line-up of speakers from various industries and backgrounds, including Heinz Lux, CEO of the KNX Association; Bruno Johnson, CEO of Cascoda. There will also be a KNX Startup Incubator booth at the IoTSWC.
KNX Association will use the IoTSWC platform to reinforce its KNX IoT position, announce new important members in the IP industry, and important cooperative initiatives such as with the IoT community convener and startup accelerator RIoT.
For More Information Visit: KNXToday
Advertisement
[adrotate banner="30"]