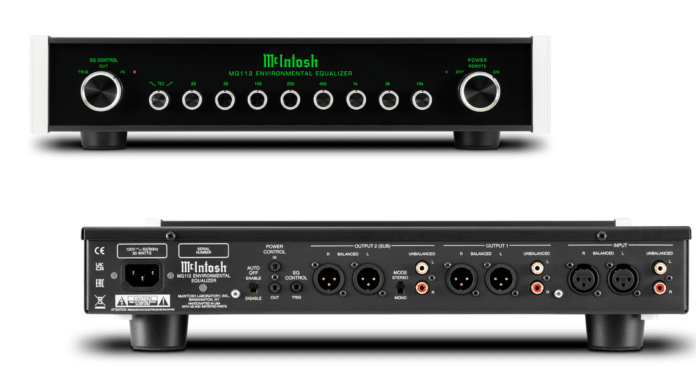 Advertisement
[adrotate banner="23"]
McIntosh has recently unveiled its latest innovation, the MQ112 environmental equalizer, a cutting-edge 8-band stereo device designed to provide advanced audio equalization in the comfort of your home.
One of the standout features of the MQ112 is its analog equalization capability, allowing users to finely tune audio signal levels across eight critical frequency bands spanning from 25Hz to 10kHz, with an impressive 12dB adjustment range. Additionally, the tilt knob empowers users to shift the tonal balance by up to 6dB, allowing for either a boost in bass or treble frequencies throughout the entire range. For those who wish to compare the equalized audio with the original unaltered signal, the EQ Control in and out settings provide an easy way to bypass the equalizer circuit.
Advertisement
[adrotate banner="34"]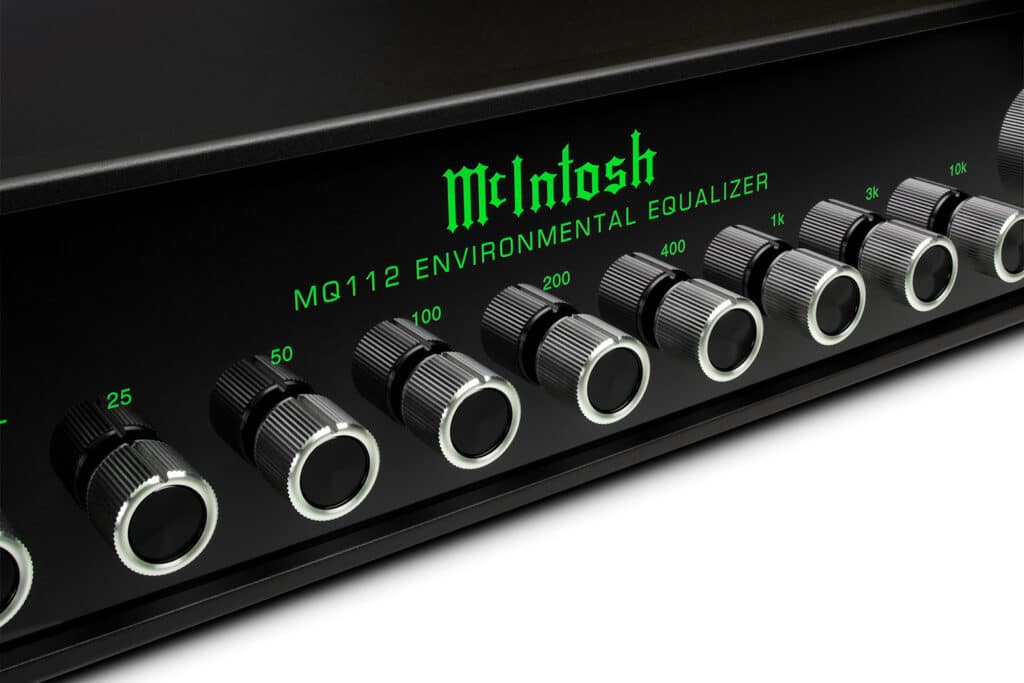 What makes the MQ112 a versatile addition to any sound system is its inclusion of both balanced and unbalanced inputs and outputs. This ensures seamless integration within a wide array of audio configurations, whether it's placed between the preamplifier and power amplifier or serving dual stereo systems. It can even be used to bi-amp a single pair of speakers or connect with up to two subwoofers. For more complex stereo setups, the MQ112 can be integrated through processor loops or tape monitor record/play connections found on numerous preamplifiers and integrated amplifiers.
Unlike traditional methods that require room treatments, speaker repositioning, or a complete overhaul of your room's acoustics, the MQ112 offers users an innovative solution. It empowers individuals to finely adjust and balance frequencies, enabling them to craft the perfect sonic profile for their specific listening environment. Moreover, it can compensate for imperfections in vintage recordings, delivering the clearest possible sound reproduction.
The design of the MQ112 stays true to McIntosh's renowned aesthetic, featuring iconic elements such as the illuminated logo, a sleek black glass front faceplate, classic rotary control knobs, and elegant aluminum end caps. With the MQ112, McIntosh continues its tradition of merging cutting-edge technology with timeless design, providing audiophiles with a sophisticated tool to enhance their audio experience.
For More Information:www.mcintoshlabs.com
Advertisement
[adrotate banner="30"]