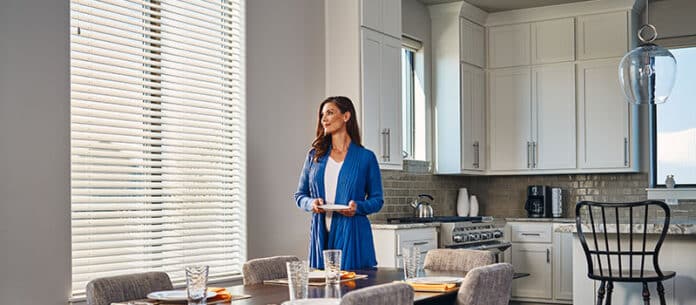 Advertisement
[adrotate banner="23"]
The Somfy Clever Tilt Motor allows users to automate their existing 2-inch to 2.5-inch blinds and integrate them into their smart home. The kit includes seven adapters for mounting the drive motor to a blind's tilt rod, three sets of adapters for securing the drive motor in a blind's head rail, and a comprehensive instruction booklet. It's a do-it-yourself motorization modification that's easy to use.
The system is powered by two distinct battery packs. The first is a lithium-ion rechargeable battery pack. The second is an eight-AA battery reloadable battery tube.A handheld remote control is also available from Somfy. All of the above can be purchased as part of a kit for motorizing one to four shades.
Advertisement
[adrotate banner="34"]
Optionally, the Somfy Clever Tilt Motor can be used in conjunction with the Somfy TaHoma Gateway. You can control this device from your phone using the free Somfy TaHoma app, which also allows for automated blind management via scheduled scheduling, whether at home or away, as well as integration with voice assistants and a wide range of smart home platforms.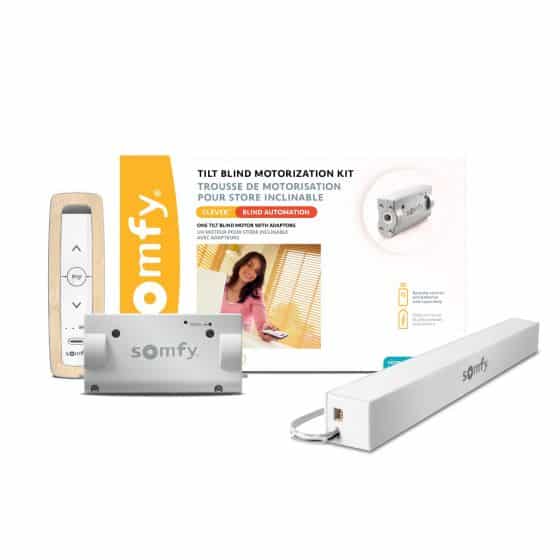 Many smart home systems can connect with the Somfy TaHoma gateway thanks to Somfy's drivers, which include:
Alarm.com
Philips Hue
SmartThings
Control 4
Crestron Home
Elan
Savant
URC
RTI
Blinds equipped with the Somfy Clever Tilt Motor and linked to the Somfy TaHoma Gateway may also be operated via:
Google Assistant
Amazon Alexa
IFTTT

The Somfy Clever Tilt Blind Motor is a high-quality device that is simple to set up. It comes with adapters for a variety of blinds.
Advertisement
[adrotate banner="30"]