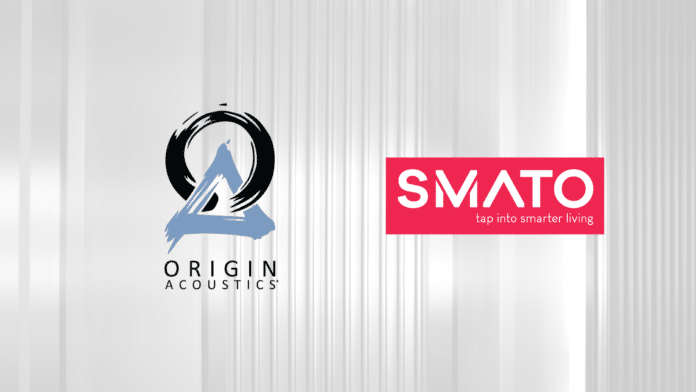 Advertisement
[adrotate banner="23"]
Origin Acoustics, the leading manufacturer of architectural audio, is partnering with Smato Technologies for its India distribution. Smato is a leading home automation and AV distribution company with full engineering and technology design services based in Kolkata, West Bengal, with offices and a sales and distribution network across India.
With an exclusive brand portfolio, Smato focuses on distribution of design-led integrated technology, specifically targeting the premium interior design and custom install community. With the power to truly transform a space through incredible technology, all Smato brands share the same mindset that truly bespoke custom solutions should enhance a space, elevating the user experience with exceptional technology; Technology that looks as good as the experience it offers.
Advertisement
[adrotate banner="34"]
Shreyans Chowdhary, Smato's Director and CEO, shares; "It's exciting times here in India as we take over distribution for Origin Acoustics. With constant drive to innovate and launch newer technologies while maintaining unparalleled commitment to quality and performance, Origin Acoustics is the perfect brand for our market. Origin's dealer first approach, all their 6.5″ and 8″ SKUs fitting in one cutout and lifetime warranty, means we can bring not only the latest in speaker technology, but also peace of mind and profitability to our installer base in India. OA has all you want in a speaker brand. We are super excited!"
"I have been paying close attention to the Indian market for a long time, and it is one of the most exciting markets for CI in the world, with a lot of potential growth and exciting new technologies. Partnering with Smato will allow us to be at the forefront of Indian market expansion", says Jose Coelho, International Business Director of Origin Acoustics.
Smato Technologies and Origin Acoustics will be exhibiting at Smart Home Expo 2023 at booth B1 in Pragati Maidan, New Delhi, May 4-6, 2023. 
Advertisement
[adrotate banner="30"]