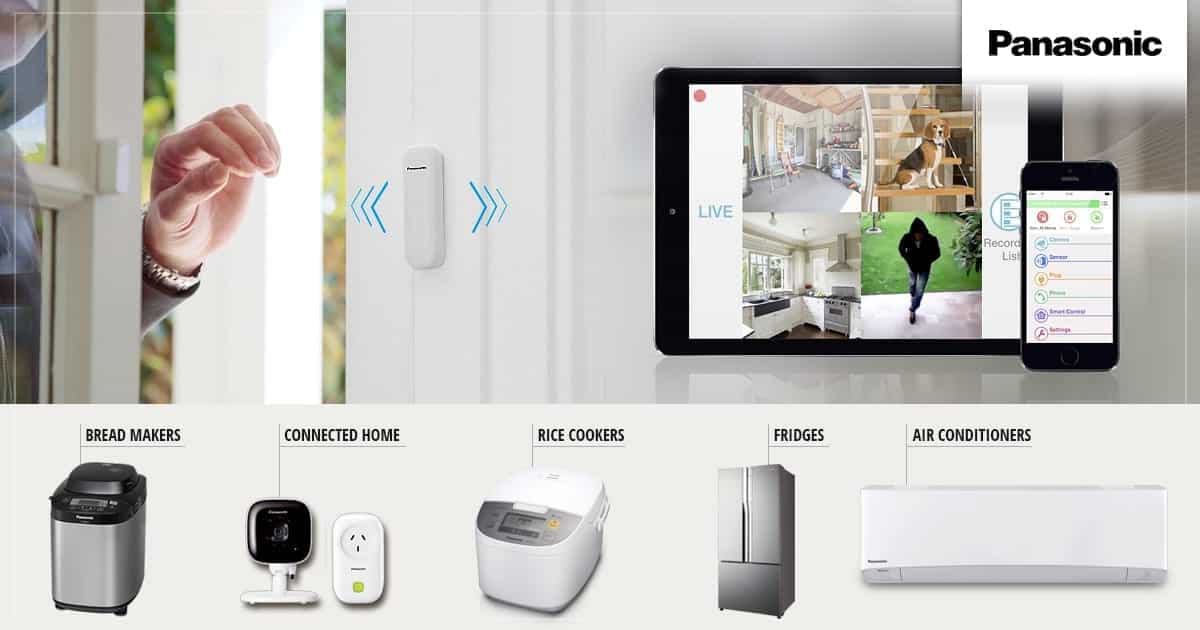 Advertisement
[adrotate banner="23"]
Panasonic has announced the expansion of its IoT and AI-enabled Connected Living platform – Miraie. The home appliances major has also launched a connected refrigerator, washing machine, WiFi fan, ROMA Smart digital switches and smart WiFi controller plugs and switches in India. These new devices join the first generation of Miraie connected products including connected air conditioners, smart door phones, zigbee plugs and switches that were introduced last year.
The new range of Miraie appliances will be available across Panasonic brand stores, large format retail outlets and online platforms. Panasonic's Connected Refrigerator comes with a remote temperature control feature which allows users to control the refrigerator and freezer temperatures remotely using the Miraie app. It also comes with a mode selection feature that allows users to select child lock and different refrigerator modes like fast freezing among others. In addition, users can also get information on the status of the refrigerator door, freezer door, ambient temperature and power supply on their smartphones.
Advertisement
[adrotate banner="34"]
Connected Washing Machine is capable of displaying information on the current wash cycle, time remaining and power supply using the mobile app. Users can also create and set customised wash programs as favourites for quick selection. The Wash Wizard feature provides users with recommendations on the best wash quality based on the type of clothes and level of soiled clothes. Additionally, users can get reminders with instructions for periodic cleaning of washing machine parts such as drain filter, drum, and lint filter.
Panasonic has also launched IoT-enabled WiFi fans. It comes with an AI-mode that manages AC and fans together in the room by optimizing power consumption and enhancing comfort. It also features a speed control feature that can modify speed and mode through the Miraie app.
The company has also launched ROMA Smart digital lights and blinds with the mood-setting feature. Users can adjust the room brightness as per their needs and control blinds through the Miraie app.
Another important product that Panasonic has unveiled is the Smart WiFi Controller switch and plug. These devices come with a feature that enables users to get alerts on a smartphone from motion detection. Users can also rename switches as per the appliances attached.
Advertisement
[adrotate banner="30"]