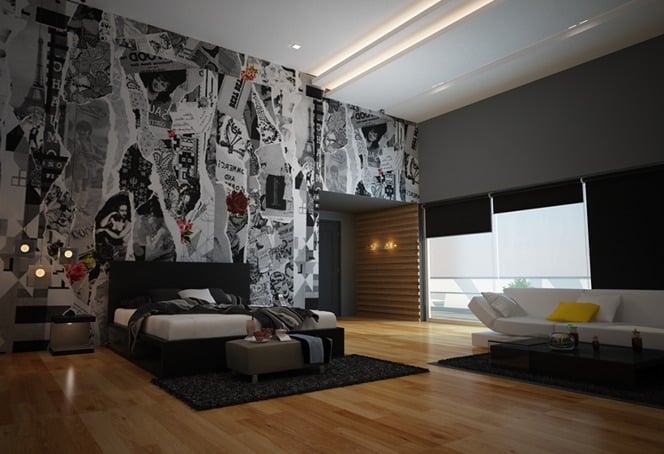 Advertisement
[adrotate banner="23"]
Spread across 1000 sq. ft. area, "Singhal's Outhouse" was basically an addition to their existing property, which was adjacent to this property. It was built exclusively for their son, Shrey Singhal, one of the youngest singer/ composers in India.
Client's Vision
Advertisement
[adrotate banner="34"]
The idea was to not follow the concept of a conventional house but to design a space that would allow Mr Singhal to focus on his music.
Scope of work
This has allowed the reins of design to loosen and gave us the freedom to design something exclusive and different in terms of a residential project. Additionally, it was supported by the clients as they were on a similar tangent of thought. Their requirements were fairly simple. This project was to accommodate their sons' needs of a living area, a social space, and a music and recording studio. It needed to be designed on a grander scale and had to have a luxurious feel to it. It has a spiralling sculptural form emerging from a single articulated plane that warps to produce 3 separate roofed volumes. This design was done in such a way that the whole structure was divided into various cuboids of volume which catered to their functions. The ground floor was the place where the guests were invited over to, and the first floor was the private space with their living quarters. The second floor gave space to a private Home Theatre and a recording studio. And all these spaces were put together in a way that allowed space for a large garden in the front and a swimming pool at the back of the house. 
Automations integrated
Some home automation technologies aided in the design, allowing for simpler and easier living conditions. One of the main initiatives was into the field of home theatre, which would be completely controlled via an app on their mobile phone or through a control touch panel on the wall on the theatre. Fitted with a 7.1 channel audio system, 3 speakers (Artcoustic- SL Spitfire) are fitted behind the 160" wide acoustically transparent screen. Four more speakers (Tru Audio) are distributed on the rear side of the theatre for a surround audio system. There are a few scenes created and set in the systems to choose from for different usage purposes. For example, in the movie mode the motorized lift projector descends, the mood lights are adjusted accordingly, and the curtains are pulled close. An access control door system is also added to its features. Other than this area, the electrical systems in the house were divided into manual and automated systems. Most of the rooms are working on manual switches for the light requirements, but the hallways and connected spaces have automatic lighting systems that use motion sensors to trigger the lights in these sections. To improve the ease of lighting in vast areas and spaces, scheduled lighting systems have been installed in open areas such as the gardens and semi-open spaces such as the porch and terrace. These lights turn on according to a preset schedule, allowing for flexibility and security with just one click. These solutions aid in improving the efficiency of the system and managing the amount of electricity consumed. The automated scheduling system is not just restricted to lighting fixtures but also mechanisms like water geysers. This allows the user to programme the geyser's timings ahead of time to prevent having to wait for warm water when it is needed. Other home systems in place are that of their home automation speakers. There is a connected system of speakers throughout the house that can be operated from any room using wall-mounted equipment or the provided app for their mobile phones. This allows for a background sound or music to continue throughout the space uniformly and without any breaks. This has allowed our clients to have a larger space for social gatherings with a constant sound as the bounds in this space. The HVAC systems in the house are also connected to their mobile phones, allowing them to control the air conditioners in their homes from afar to cool down their spaces ahead of time. Aside from these systems, we have security measures in place, including multiple CCTV cameras and access control door systems.
The eventual outcomes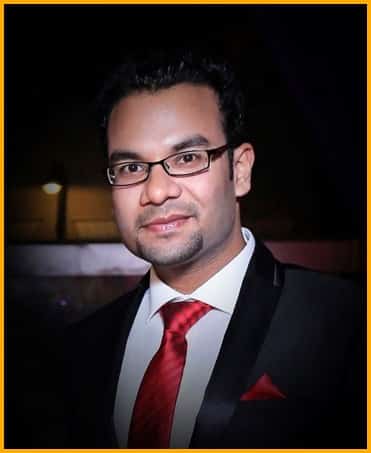 These technologies will improve the efficiency of the property's security control and allow for easy surveillance from their remote devices. These technologies have provided them with the convenience and flexibility of managing several devices right at their fingertips. It also improved the functionality of their spaces without involving a lot of footwork. Along with these benefits, it enables them to use energy more efficiently in their home. This project was beautifully planned to meet all of the client's requirements, and it was pushed to the next level with the inclusion of numerous home automation devices. The clients' satisfaction said it all
Advertisement
[adrotate banner="30"]