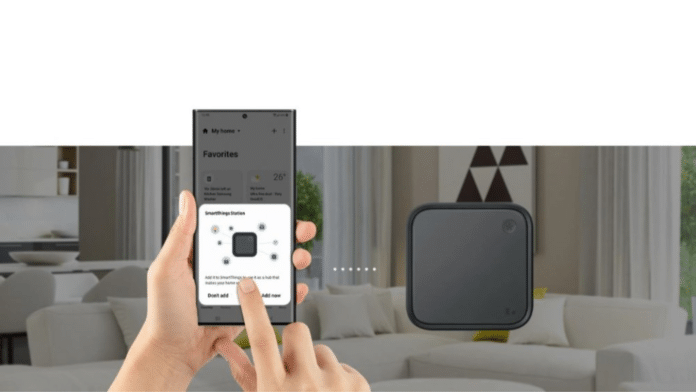 Advertisement
[adrotate banner="23"]
Smart Home Technology is improving and expanding into new horizons with brands competing with each other to launch the most simplified and customised solutions for home automation. One groundbreaking product that has created a lot of buzz in the home automation segment is the Samsung SmartThings Station. Launched at CES 2023 in January by Samsung Electronics, the Samsung SmartThings Station which revolutionized the new smart home hubs supporting Matter, the home IoT compatibility standard. This platform promotes expansive connectivity, allowing users to sync smart products regardless of their manufacturer. The SmartThings Station can tailor your smart home to your family's routines.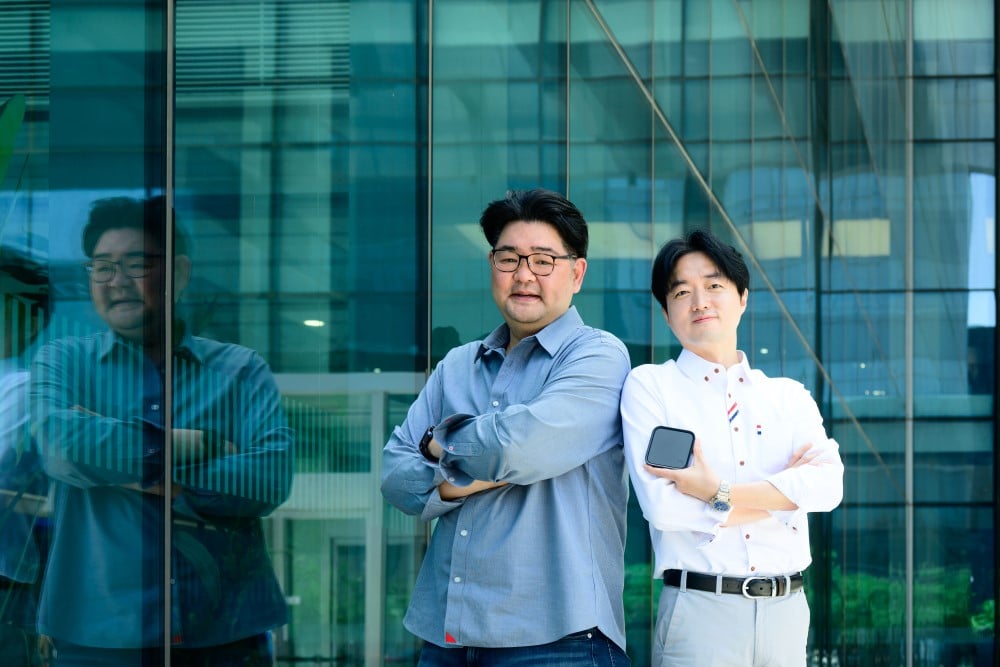 Sleek Design & Compact Size
Advertisement
[adrotate banner="34"]
The SmartThings Station is small and square, with a discreet look and a nice feel to it. It is designed to seamlessly fit on your hall entryway table or by your bed. It is available in black or white colour options and has one physical button on the top right. This is also small and displays the SmartThings logo, which can be used to trigger smart home routines. If you have it by your bed, you could set one press to trigger a Good Night scene and a long press to activate a Good Morning scene. Or, on your hall entryway table, you could have a Welcome Home scene and a Goodbye scene. There's an LED indicator on the side at the front with two light bars: one that tells you the state of the hub (blue for all good, yellow for problems) and the other that tells you the charging progress of any device on it (red is charging, blue is ready).
Technology Bytes from Experts
Kiyoung Kwon, Product Planner is quoted as saying, "When developing SmartThings Station, we focused on enabling more users to effortlessly connect various devices, so they can enjoy a smart home experience without entry barriers. Our goal with SmartThings Station was to create a product that would take center stage in your home. Most hub products are typically set up in a corner and quickly forgotten about. Our challenge was to design a product that served not only as a hub but also as a device people want to use."
While Developer Eugene Park has been quoted saying, "A lot of thought went into eliminating IoT entry barriers. That's how the Smart Button came to be. The SmartThings Station development team overcame this hurdle with a "Calm Onboarding" strategy. We've minimized any inconveniences users may encounter by simplifying the onboarding process. In less than three steps, users can register the product on the cloud and control it with a mobile device. We've also enabled users to activate routines through three different touch methods — tap shortly, tap twice and hold — so that they don't have to open an App. Since users can activate various hub features while wirelessly charging, they can use the product for multiple purposes."
According to Park, SmartThings Station demonstrates enhanced security in two aspects: the product key feature equipped in the product itself and the encryption feature for cloud communication data security. "SmartThings Station comes with a unique product key. So, when users connect the product to the cloud, they must go through identity verification to access it," said Park. "This leads to the crucial part: cloud communication data security. All data transferred between the cloud and Station is encrypted through the embedded Secure Element (eSE). This secures the data during communication."
Functionality and Working
SmartThings Hub acts as a bridge between your home's internet connection and the connected smart devices. Here's a general overview of how the Samsung SmartThings Hub works:
Device Connectivity: The SmartThings Hub uses various wireless communication protocols, such as Zigbee and Wi-Fi, to connect and communicate with compatible smart devices. These devices can include smart lights, thermostats, door locks, sensors, and more.
Network Connection: The SmartThings Hub connects to your home's Wi-Fi network, allowing it to communicate with the SmartThings cloud-based platform and the SmartThings mobile App on your smartphone or tablet.
Control and Automation: Once connected, you can use the SmartThings mobile app to control and manage your smart devices. The app provides a user-friendly interface that allows you to monitor device status, adjust settings, create automation routines, and receive notifications based on specific events or triggers.
Automation and Integration: The SmartThings Hub enables the automation and integration of smart devices within the SmartThings ecosystem. Using the SmartThings App, you can create customized automation routines, also known as "SmartApps," that allow devices to interact with each other based on predetermined conditions or triggers. For example, you can set up a routine that automatically turns off all lights and locks the doors when you leave home.
Cloud Connectivity: The SmartThings Hub communicates with the SmartThings cloud platform, which provides additional functionality and remote access to your smart devices. This cloud connectivity allows you to control and monitor your smart home even when you're away, as long as you have an internet connection.
Compatibility and Expansion: Samsung SmartThings is designed to work with a wide range of third-party smart devices from various manufacturers. This compatibility allows you to expand your smart home ecosystem by adding new devices that are compatible with the SmartThings Hub.
Overall, the Samsung SmartThings Hub acts as the central control unit that enables communication and coordination between various smart devices in your home automation system. It provides a unified interface for managing and automating your smart home devices, enhancing convenience, and enabling a seamless smart home experience.
Advertisement
[adrotate banner="30"]