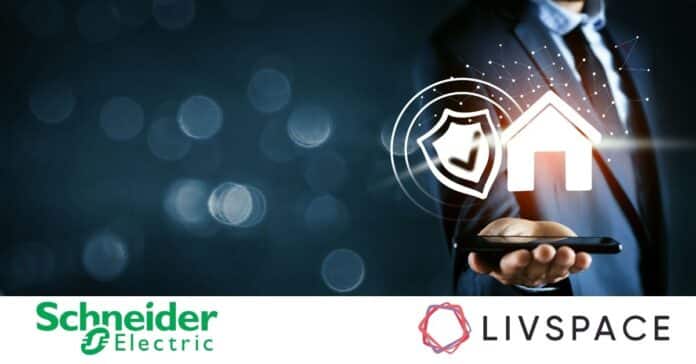 Advertisement
[adrotate banner="23"]
Schneider Electric, the leader in the digital transformation of energy management and automation, has partnered with Livspace, India's leading home interiors and renovation platform, to build smarter homes of tomorrow. Through this partnership, Schneider Electric will offer its Wiser Home Automation Solution Range across Livspace experience centers for its existing and new customers. Owing to Schneider Electric's legacy and strong R&D, along with Livspace's expertise and market presence in the home space, this collaboration will further empower homeowners by offering them a seamless user experience. The customers can now experience and buy the Wiser Home Automation Solution Range from the Livspace Experience Centres.
As a company, Schneider Electric is committed to providing ease of access to the new-age customers through energy-efficient smart home solutions. The Wiser home automation solution is easy to fit and customize to suit the demand of customers. It can be operated through Alexa or Google Homes and can integrate with your existing home infrastructure. Further, with the integration of Schneider Electric's Wiser solution in Livspace Experience Centres, customers can experience live product demos, get benefits of installation and future upgrades, seamlessly.
Advertisement
[adrotate banner="34"]
Speaking on the association, Mr. Srinivas Shanbhogue, Vice President- Home and Distribution, Schneider Electric India said, "In the post-covid world, the home has a different meaning to consumers: it is a space for work, play, and study. Owing to this, families are now looking to invest in products and solutions which make living more comfortable, meaningful and offer a better quality of life. Work from home has created a huge opportunity for the home furnishings and smart home solutions market in the country. This partnership will leverage the superior home automation solutions of Schneider Electric and the interior design expertise of Livspace to transform the home interiors market in India. The Wiser home automation solution will be showcased by Livspace at its experience zones across the country."
"The alliance will also provide a facility for customers to get assistance from an expert on selecting the right solution as per their requirements. This will eliminate the need to follow up and coordinate with the multiple providers to get the solution installed." He added.
Commenting on the partnership, Saurabh Jain, Chief Business Officer, Livspace said, "With numerous advantages including safety, security, convenience, low costs and time-saving, homeowners in India are increasingly opting for smart home solutions today. Currently, Livspace is a market leader in the home renovation and interiors space and this partnership really excites us. We strongly believe that this collaboration will provide a seamless experience to all our existing and potential customers. Our collaboration with Schneider Electric India also reiterates Livspace's effort to drive awareness about smart homes in India. Livspace, through the 'Wiser Home Automation Solution Range', aims to enhance the unparalleled home interior experience that our customers expect from us. As committed, we will continue to work with partners who are market leaders and whose products and services guarantee the best experience to homeowners"
Wiser makes every switch and appliance in the home a connected device. Starting at Rs. 30,000, the solution can convert any home into a Smart Home in less than 4 hours with no rewiring and damage. It can also be used with Alexa and Google Assistant. One can control and access their home from anywhere and anytime through an app on their mobile phone- available on both Android and iOS. It has an intuitive Graphic User Interface with jargon-free language and self-explanatory icons which is easy-to-use, the interface is consistent across different control devices.
Advertisement
[adrotate banner="30"]