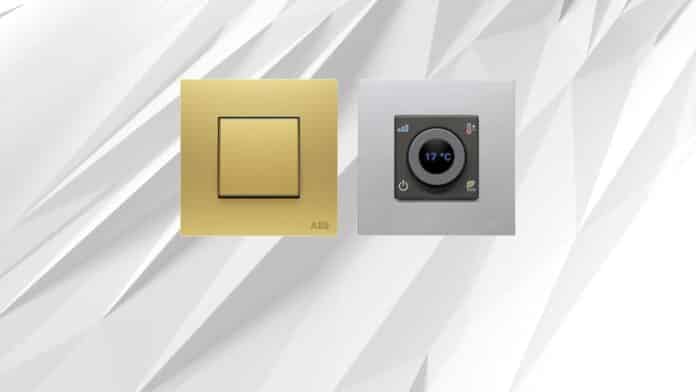 Advertisement
[adrotate banner="23"]
ABB India has recently launched Millenium and Zenit, a range of smart, safe and sustainable switches. The demand for space-saving electrical solutions, such as contemporary switches, seems to substantially increase with a growing number of megacities in India.  The latest ISI-marked Millenium and Zenit switches offer functionality, control and ultimate comfort to the smart building/premise dwellers and can be easily upgraded with the latest smart home automation solutions. Ideal for both homes and commercial buildings, these switches enable customers to shift from conventional lighting to an eco-efficient intelligent alternative.
"Technological innovation and digitalization are playing an increasingly vital role in accelerating the shift to a low-carbon and eco-efficient economy. Customer needs now go beyond design, as they are also looking for increased functionality and value in all products. ABB's Millenium and Zenit switches come in a sustainable design, are easy-to-install, and suit any type of need, including homes, hotels, offices, and shops, owing to their modular concept. This smart range comprises of a light and blind controls, hospitality solutions, international KNX standards for building control, and wireless control applications", states Kiran Dutt, President, Electrification business, ABB India Ltd.
Advertisement
[adrotate banner="34"]
According to the regulatory filing, the range of switches will be manufactured in India at ABB's state-of-the-art Smart Buildings factory, based in Bangalore. The factory is one of the first introducers of assembly of switches using YuMi cobot, a dual-arm collaborative robot designed to work safely alongside humans without the need for fences. Due to the increased efficiency gained by the application of robotics and automation, it currently has a manufacturing capacity of over 1,000,000 switches per year. Besides, the all-new range will feature ABB-free@home solutions and the flexibility to converge all essential functions of home automation into a single wireless system. Also, these switches are compatible with ABB i-bus® KNX, a smart system via which all devices in a building can easily communicate with each other to ensure seamless and intelligent control of the building for better comfort, safety, and energy conservation. Featuring an ultra-slim and sleek finish, the series offers more than 50 premium functions encompassing the building/home automation solutions in the modular range. ABB Millenium switches, backed with LED technology, promises up to a 50% reduction of energy consumption. To reduce raw material consumption, these include recyclable packaging options. Also, these comprise additional features like access control for hotels and thermostats for controlling building temperature. Available with extra features like four colour options, more than 130 functions, multi-room audio solutions including FM radio and alarm options the Zenit range allows one to play music from any device using Bluetooth. Zenit switches ooze out uniqueness with the screwless and metallic mounting grids for conventional systems as well as home automation solutions.
Advertisement
[adrotate banner="30"]