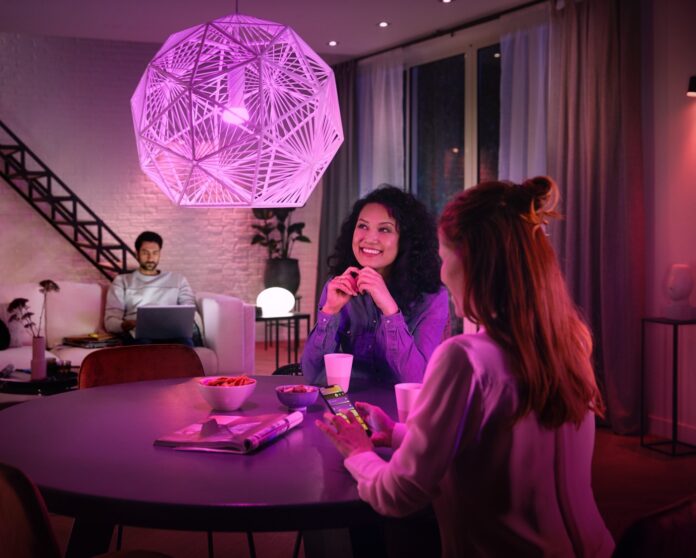 Advertisement
[adrotate banner="23"]
The Philips Smart Wi-Fi ecosystem is launched in India with new products under the Smart Light Range. Including the Wiz Smart Bulb, their portfolio also has a new Smart LED Downlighter, T-bulb, T-beamer, and baton.

The new smart lights work over Wi-Fi and are controlled using the Wiz mobile app or a voice assistant like Google Assistant and Amazon Alexa.
Advertisement
[adrotate banner="34"]
These new lights work on the YZ technology platform. Consumers can install the YZ app on their smartphone or tablet, to create different moods for different moments by choosing the right light of white and brightness. It also comes with a circadian rhythm feature, and also gives users the option to automate the lights using the timer and scheduling functions.
All Philips Smart Wi-Fi products come equipped with iComfort, a technique designed to be easy on the eyes, reducing eye strain. The smart recovery feature retains its lighting mode even after the bulb switches off.
Wattage & Pricing
Philips Smart Wi-Fi T-Bulb – 10W (Rs 1,999) and 12W (Rs 2,249)
Philips Smart Wi-Fi T-Beamer – 20W (Rs 2,399)
Philips Smart Wi-Fi Batten – 24W/2600 Lumens (₹2,499)
Philips Smart Wi-Fi Downlighter – 10W (Rs 2,099) and 15W (Rs 2,499)
All the lights are available at both online and offline retail stores.
Advertisement
[adrotate banner="30"]