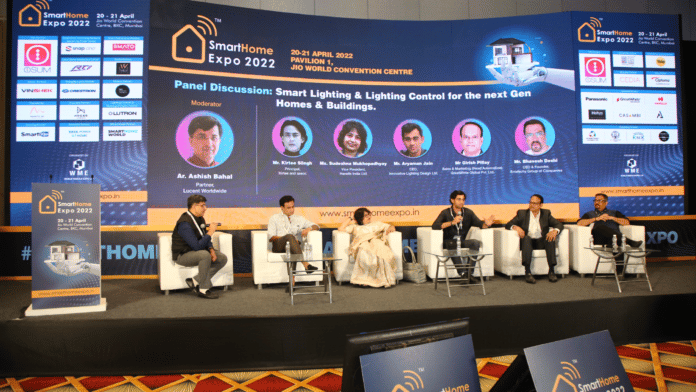 Advertisement
[adrotate banner="23"]
Smart Home Expo hosted a panel discussion on "Smart Lighting & Lighting Control for the Next Gen Homes & Buildings" in collaboration with the KNX Association, a global organization dedicated to the development and promotion of commercial and building automation standards. The panel discussion aimed to provide insights into the current state and future potential of smart lighting and lighting control systems for homes and buildings.
Moderated by Ar. Ashish Bahal, Partner at Lucent Worldwide, the panel consisted of experts in the field of smart home technology and building automation, including Kirtee Siingh, Principal at Kirtee and Assoc; Sudeshna Mukhopadhyay, Vice President at Havells India Ltd.; Aryaman Jain, CEO at Innovative Lighting Design Ltd.; Girish Pillay, Head of Sales and Marketing for Automation at GreatWhite Global Pvt. Ltd.; and Bhavesh Doshi, CEO and Founder of the Entelechy Group of Companies and a KNX Tutor.
Advertisement
[adrotate banner="34"]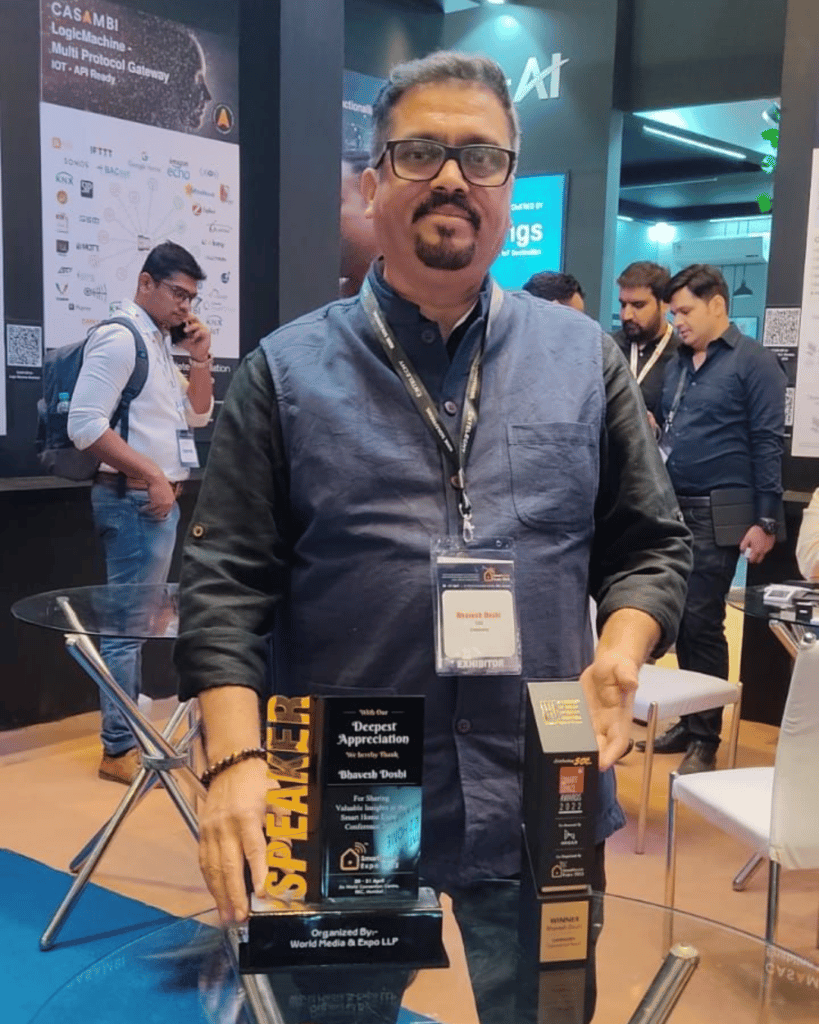 The panelists provided valuable insights on the various technologies and techniques involved in smart lighting and lighting control systems, as well as the benefits these systems offer, including greater convenience, energy efficiency, and improved security. Kirtee Siingh, in particular, highlighted the future potential of these systems, stating that "We are moving towards a future where lighting will be completely human centric, irrespective of its application, be it in our homes or offices or streets or anywhere else we reside. Eventually all lighting will be human centric and that is where the boom in lighting controls will be unstoppable. That is the inevitable future."
Bhavesh Doshi, representing the KNX Association, emphasized the increasing importance of lighting control in our daily lives and the potential for continued growth in this field, stating that "As technology continues to advance, it is likely that lighting control systems will become even more integrated and prevalent in homes and buildings. It will be interesting to see how these systems continue to evolve and how they will shape the way we use lighting in the future."
Overall, the panel discussion at Smart Home Expo 2022 was a valuable opportunity for attendees to learn about the latest developments in smart lighting and lighting control systems and how they can be applied in modern homes and buildings.
For More Information Visit: http://www.smarthomeexpo.in
Advertisement
[adrotate banner="30"]