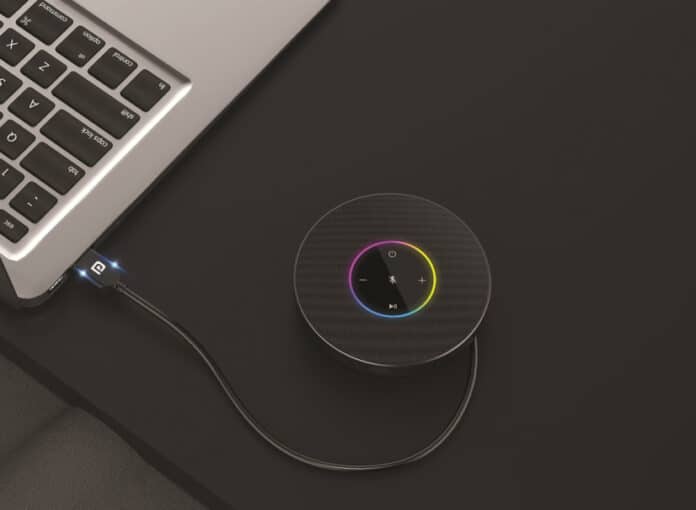 Advertisement
[adrotate banner="23"]
The availability of high-quality audio equipment in boardrooms and conference rooms has greatly facilitated efficient communication in the workplace. However, it is often difficult to access similar resources when working from a cabin, home, or other location outside the office. In order to address this issue, Portronics, a renowned brand in the field of portable gadgets, has introduced the Talk Two conference speaker. This compact and powerful USB device is equipped with three omnidirectional microphones and has a coverage range of 2 meters, making it ideal for conducting conference calls with colleagues or clients. Its plug-and-play compatibility with various operating systems and conferencing applications makes it an extremely convenient and reliable choice for remote audio communication.
The Portronics Talk Two conference speaker provides a practical solution for those who need to connect with clients or colleagues for urgent meetings or group conversations while on the go. Its compact and portable design, equipped with advanced technology, allows for easy transformation of a laptop into an audio and video conferencing system. The included wrap-around USB cable allows for quick and simple connection to a desktop or laptop, without the need for drivers. This versatile device is compatible with a variety of meeting platforms, including Microsoft Teams, Google Meet, Zoom, and more, enabling hassle-free participation in conferences and meetings from any location.
Advertisement
[adrotate banner="34"]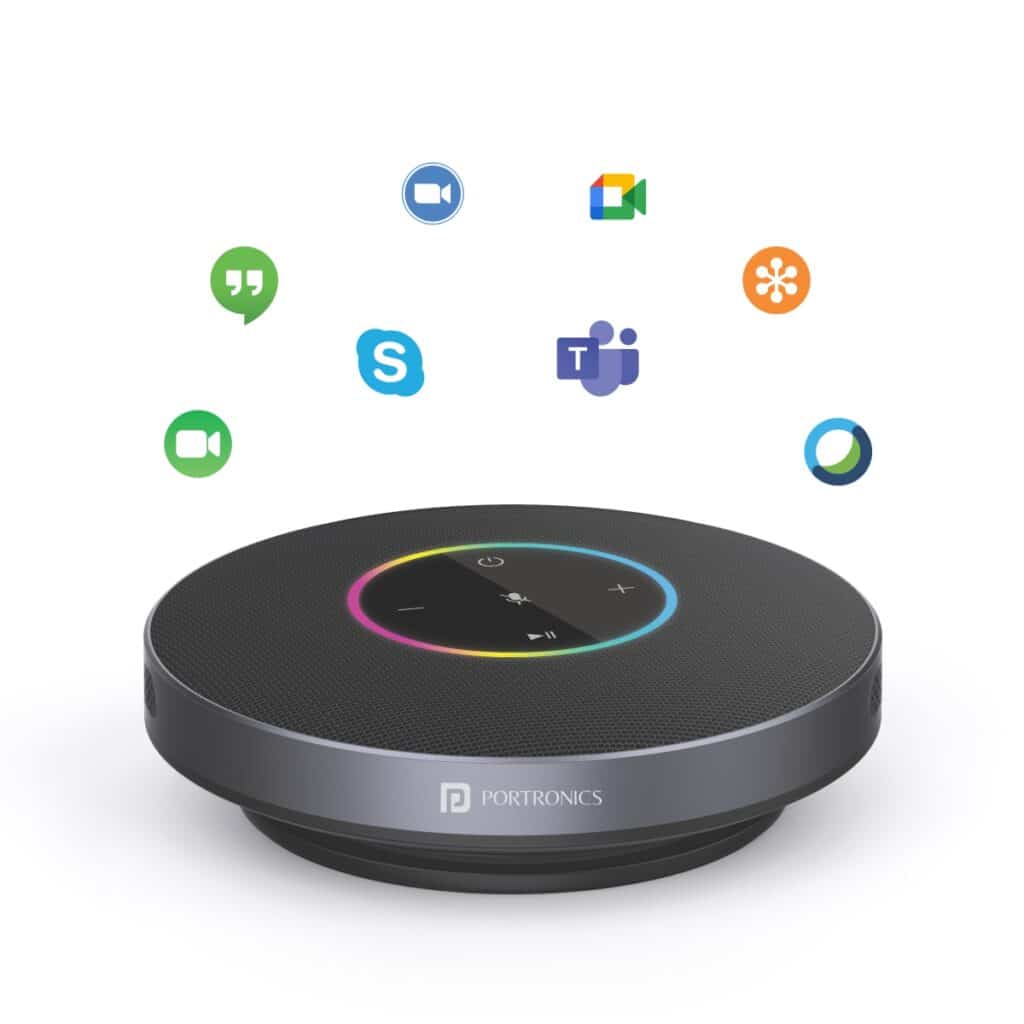 The Portronics Talk Two conference speaker is designed to facilitate clear and uninterrupted group communication. It features three 360-degree omnidirectional microphones with a 2M coverage range, allowing all participants in the room to be heard loud and clear. These microphones also help to reduce noise and eliminate echo for crisp and clear audio. Additionally, the conference speaker includes a powerful 3W full-range speaker for superior audio quality with zero distortion. The all-in-one touch control panel and in-built RGB spinning light add convenience and visual appeal to the device. Overall, the Portronics Talk Two is an effective and attractive solution for efficient group communication.
The Portronics Talk Two conference speaker is now available at a discounted price of INR 3,999 (MRP 8,999) through various channels, including the company's official website, Portronics.com, Amazon.in, Flipkart.com, and other leading online and offline retailers in India. This device is backed by a 12-month warranty and offers a convenient and cost-effective solution for high-quality audio communication. Customers can take advantage of this limited time offer and purchase the Portronics Talk Two conference speaker to enhance their conferencing experience.
Advertisement
[adrotate banner="30"]