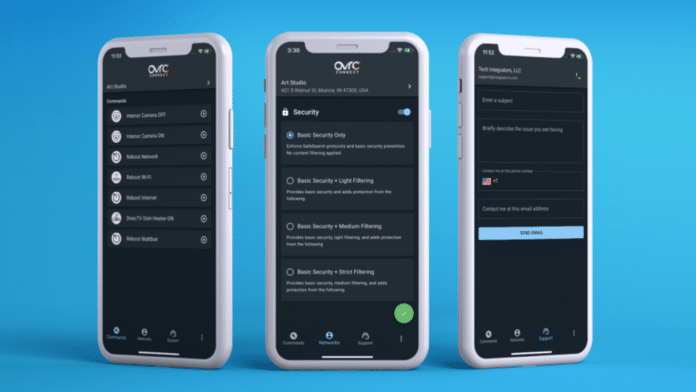 Advertisement
[adrotate banner="23"]
Snap One has announced it is accelerating investments in its cloud infrastructure to provide greater value, efficiency and operational reliability for dealers and their clients. The company says that by enhancing the speed and consistency of its remote access solutions, including OvrC servers, its goal is to help partners scale their businesses by streamlining day-to-day operations and simplifying installation, configuration and long-term client care.
"Snap One's cloud services are better than ever, and we're not finished," says Kenny Kim, VP of product management for platforms & services at Snap One. "We're committed to constant improvement and to OvrC becoming the most useful and operationally valuable tool for integrators. The reliability, scalability and security of our platforms and backend infrastructure are essential to creating premium customer experiences and supporting an integrator's growth and reputation. Snap One takes that responsibility very seriously and we are investing a lot of time, people power and money to ensure our Partners can count on us."
Advertisement
[adrotate banner="34"]
Snap One says its infrastructure enhancements focusing on speed and reliability have already improved performance for Control4 partners and users, with recent upgrades delivering 40% faster connections between the Control4 App and OvrC servers and reducing latency for Alexa and Google Voice interactions.
For security, Snap One has invested in leading Web Application Firewalls (WAFs), improved backup and disaster recovery solutions and advanced training on secure coding, and ensured all improvements are scalable into the future. It has also implemented real-time alerts and periodic security assessments by third-party experts and internal white hat hackers while the company's cybersecurity team expands.
Advertisement
[adrotate banner="30"]