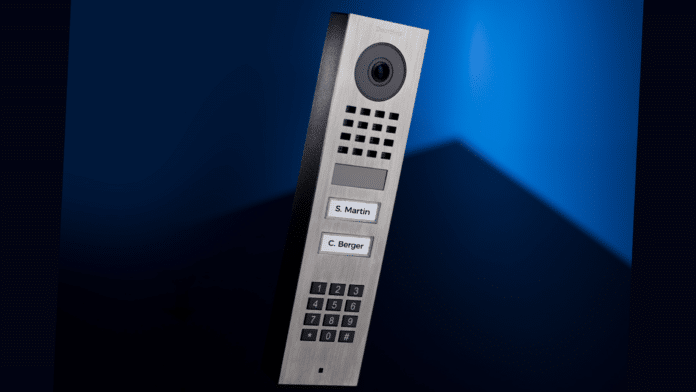 Advertisement
[adrotate banner="23"]
DoorBird has upgraded its compact series by integrating a keypad into the small door stations from the D11x series. This technology allows residents or visitors to enter the building or a package delivery service to access the property using a PIN code completely without the need for keys. Customised, programmable events can be activated via the 12 buttons. Both products, in addition to being PoE-capable, are also Wi-Fi-capable, so they do not require a LAN cable.
Due to their compact design, the new models are particularly interesting for single-family houses and smaller commercial properties that only have limited space for the installation of the door stations and where the larger D2101KV and D2102KV models are not suitable. As a result, users of the smallest, narrow DoorBird door stations can also enter their houses or property without keys. The PIN codes are created for permanent or temporary accesses with the help of the App.
Advertisement
[adrotate banner="34"]
The D1101KV, with a call button, is primarily used in single-family homes and the D1102KV, with two call buttons, is used primarily in duplexes.
Both products are still equipped with all the familiar functions of the D11x series, like open API interfaces, geofencing, top-quality video and audio, motion sensors with 4D technology, and Bluetooth.
For More Information: www.doorbird.com/en/shop/
Advertisement
[adrotate banner="30"]