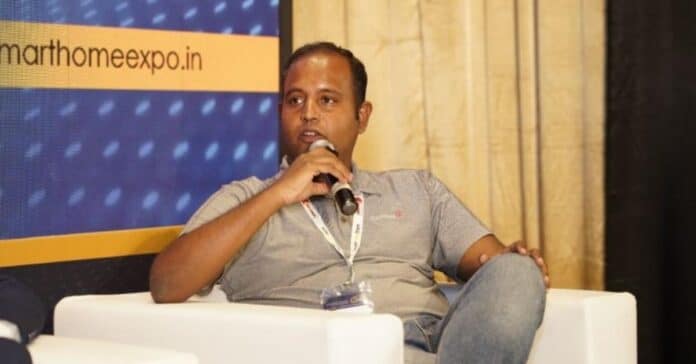 Advertisement
[adrotate banner="23"]
Suman Kumar L. has been named the new Sales Director at Smato Technologies, where he will be in charge of market integration and expansion in accordance with Smato's Vision and Mission.
Kumar has 18 years of experience in ICT solution, sales, and business development in the Smart Home & IoT Industry. His expertise includes Smart Homes, Connected Real Estate, IoT apps, and custom software and hardware development. He's worked with cutting-edge technologies across start-up and expansion phases.
Advertisement
[adrotate banner="34"]
Kumar has worked in Support, Product Management, R&D, Solution Architect, Project Management, and Sales & Business Development Teams in the Consumer, Enterprise, and Telecom Industries and has vast knowledge and experience of the end-to-end market needs.
Prior to joining Smato Technologies, Suman was the Director of Sales Operations for the Indian market at Control4/SnapOne. He was in charge of portfolios like Partner Sales, Projects, and services and was responsible for their overall execution. As the field-based BD for the sales team, he was accountable for approximately $2,200,000 in revenue.
He offered an experienced overview of operational management and pushed efficiency improvement initiatives for Control 4 partners, as well as strategic partner management to increase sales in India. He provided Design and Deployment support to Control4 Cisco and others in the Hospitality/Multi-Dwelling Unit (MDU) solution sector in India. He onboarded the Control4 solution's system integrators and technology partners to deliver a hybrid solution to assure a competitive solution in the industry for the mass market.
"We congratulate and welcome Suman Kumar L. to the Smato family, and we wish him success. We are confident that working together will propel Smato to greater heights, and we are delighted that he has chosen to join Smato Technologies", said Mr. Shubham Bidasaria, Co-Founder, Smato Technologies. "Over the last 3 years, Smato has observed an exponential growth for our products and services to the consumer market. We are firm believers in offering assistance to our pan-India network of partners and their steadfast commitment to preserving an ethical market. Together with Suman, we are bound and determined to be the industry leaders in the coming years", added Bidasaria.
About Smato: Smato is a bespoke automation and audio video firm that combines design and technology to provide end-to-end unique solutions for your smart home and office. They are igniting change in the smart home and office automation industries through innovative thinking, innovation, and collaboration with major businesses around the world who share their vision and compassion.
Advertisement
[adrotate banner="30"]