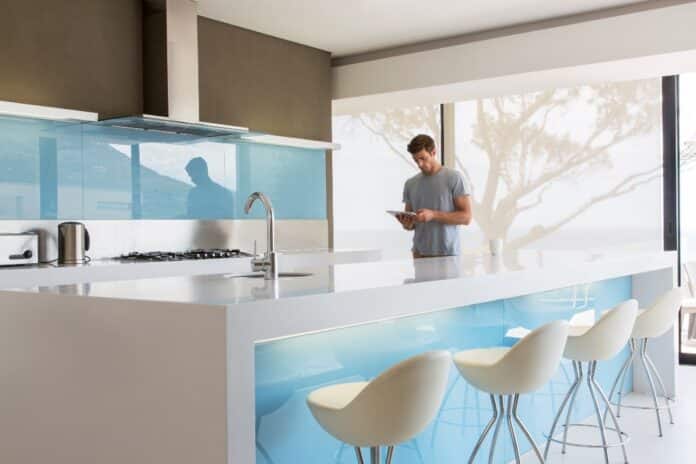 Advertisement
[adrotate banner="23"]
Wi-Fi® is set to play a key role in delivering IoT connectivity
The Internet of Things (IoT) is expanding exponentially while revolutionizing the digital landscape, and connecting technology on a global scale. By 2025, it is predicted there will be 55.7 billion connected devices worldwide, 75% of which will be connected to an IoT platform. Such unprecedented connectivity provides businesses with an opportunity to work smarter. Industries will transform to work more efficiently, an example would be, manufacturing through autonomous operations and machine learning. On a global scale, it is fueling innovation in the form of 'smart cities' and is empowering healthcare providers to more effectively monitor and tackle the COVID-19 pandemic.
Advertisement
[adrotate banner="34"]
Connecting nearly everything – from household appliances to traffic signals and beyond – requires robust and reliable connectivity. Wi-Fi will play a key role in delivering this connectivity in industrial IoT scenarios, providing high-performance, low latency connectivity that can efficiently and reliably support a variety of use cases.
A global digital haven
IoT is set to be the lynchpin of the 'smart cities' of the future, with research, planning, and funding increasing across the globe. In smart cities, data-driven planning is envisioned to improve the quality of life. It is used for monitoring road traffic congestion to the smart policing of crime. The number of industries benefiting from this digital revolution is vast, from agriculture and sustainability to construction.
IoT also supports businesses that are embracing the flexible working movement that has been largely catalyzed by the pandemic. With monitoring tools and the ability to be connected from any location, the success of remote working is greatly improved. Wi-Fi delivers fast, reliable, and secure connectivity that will help bring the full potential of the IoT.
Wi-Fi 6 and Wi-Fi 6E: the recipe for success
IoT spans numerous use cases with diverse connectivity demands, requiring both high bandwidth and low power, low latency capabilities. While difficult to meet these demands with a single technology in the past, Wi-Fi 6 offers the solution.
Wi-Fi 6 provides higher performance, lower latency, and faster data rates, complementing the deployment of 5G networks by ensuring connectivity indoors, in public venues and smart buildings, and in underserved areas, where 5G is far less effective. With features like Orthogonal Frequency Division Multiple Access (OFDMA), Wi-Fi 6 can better serve the diverse needs of IoT devices. Wi-Fi 6E then extends these great benefits into the 6 GHz band, which offers significant increases in available bandwidth. Because every device in the 6 GHz band must support Wi-Fi 6, there is no overhead to accommodate previous Wi-Fi generations. Wi-Fi 6E takes full advantage of the increased bandwidth, less congested spectrum, and up to seven super-wide channels in 6 GHz to deliver innovations like AR/VR, 8K streaming, and more.
Wi-Fi 6E also includes power improvements, such as Target Wake Time (TWT), which are well suited for highly congested IoT networks where many different battery-powered devices and sensors are connected to the network. This feature brings huge improvements in efficiency and battery life. Extending Wi-Fi operation into the 6 GHz band will be vital in supporting industrial IoT devices around the globe, allowing much-needed additional spectrum for Wi-Fi use. However, not every country is taking full advantage of this opportunity, which only comes when the full 1,200 MHz of unlicensed spectrum in 6 GHz is made available to Wi-Fi. If we are to meet the rising connectivity demands of the exponentially growing number of IoT devices around the world, regulators need to take action.
Clearing the path for a more secure, interoperable IoT
With IoT's rapid growth comes a greater focus on security. New certification programs supporting Wi-Fi 6 & Wi-Fi 6E will help accelerate technology adoption and also provide strong WPA3™ security and worldwide interoperability assurances that IoT devices remain securely connected.
Additionally, Wi-Fi HaLow™ operating in the spectrum below one gigahertz offers a longer range, low power connectivity necessary for applications including sensor networks and wearables. Its range is longer than many other IoT technology options, providing a more robust connection in challenging environments where the ability to penetrate walls or other barriers is an important consideration. Altogether, this will enable IoT vendors to bring secure and interoperable products to market, delivering the best experience for their customers.
The future
The future of IoT is set to transform the way society operates. In turn, it raises connectivity demands. Enhancements in Wi-Fi are set to deliver critical connectivity for this segment, but regulators need to recognize the current strain on Wi-Fi and make more spectrum available so Wi-Fi can continue to deliver tremendous IoT innovation.
For more information please visit, https://www.wi-fi.org/
Advertisement
[adrotate banner="30"]