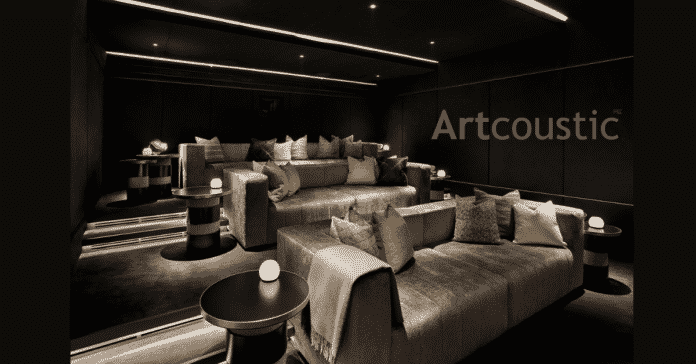 Advertisement
[adrotate banner="23"]
The CIT Group were looking to create a stunning cinema and enhance the suite of amenities for residents of their luxurious Regents Crescent Development, they chose Smartcomm. The cinema room was given to Smartcomm as a 'white box' for a turn-key solution. Working closely with Interior Designers Millier, they delivered their vision with the technology to match.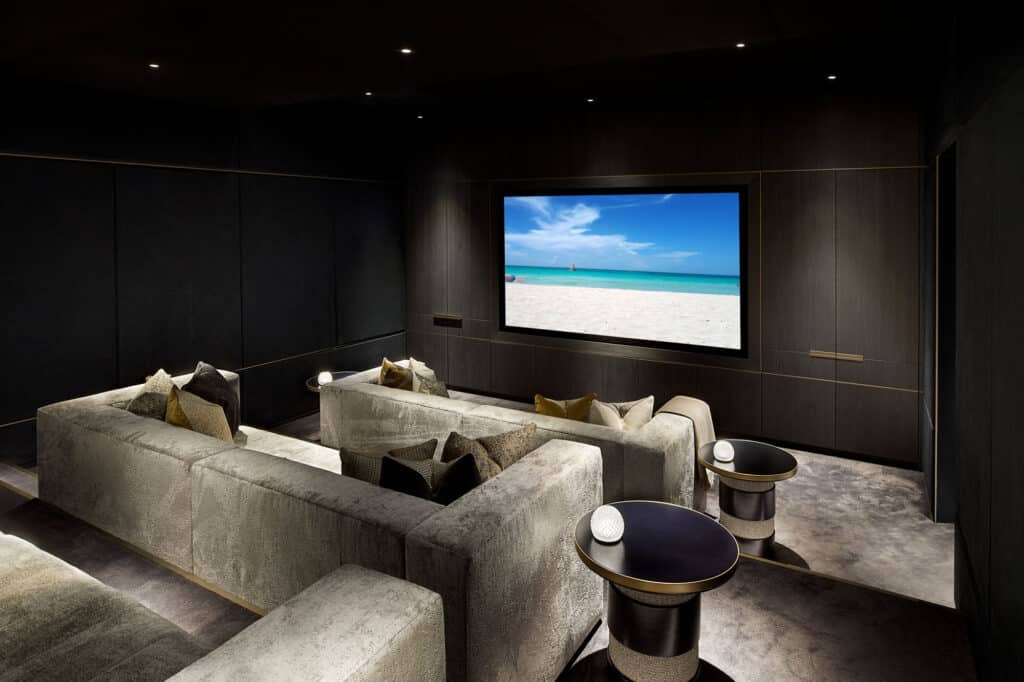 Every detail was harmonized, down to the brass anodized aluminum feature trim of the fixtures. Behind the 2.5m wide acoustically transparent DT Frontier Projection Screen is a powerful array of Artcoustic speakers. Together with hidden wall and ceiling Artcoustic speakers, they assist in delivering a resounding 9.2.4 Dolby Atmos surround sound system. A Barco Balder CinemaScope projector vividly delivers 4K resolution images for a truly immersive experience.
Advertisement
[adrotate banner="34"]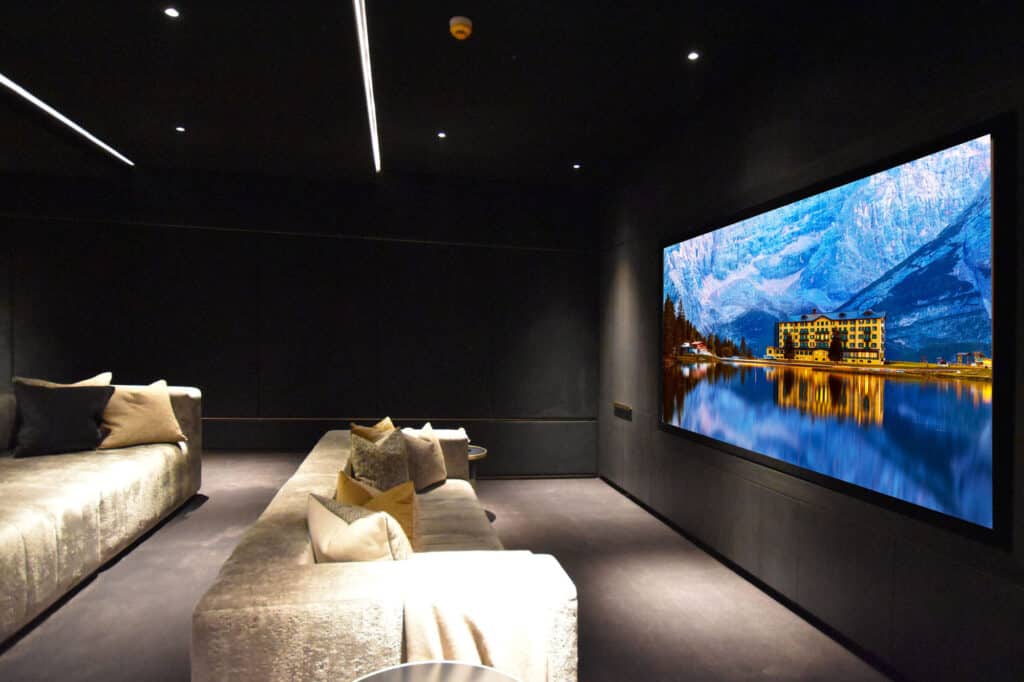 This exquisitely luxurious cinema was entirely installed by Smartcomm, working closely with CIT and Millier, from the seating, wall paneling, and flooring to the lighting, automation, and technology. The cinema needed to be elegant and technically advanced, yet easy to use and future-proof. From the artcoustic range, the following speakers added to the character of the home cinema.
This flexible loudspeaker is designed for use in small to medium size rooms for home cinema or Hi-Fi, as well as multi-room applications such as kitchens, bedrooms, and studies. The SL Evolve 3-1 is a high SPL speaker. For optimal performance, it should be partnered with an Artcoustic subwoofer.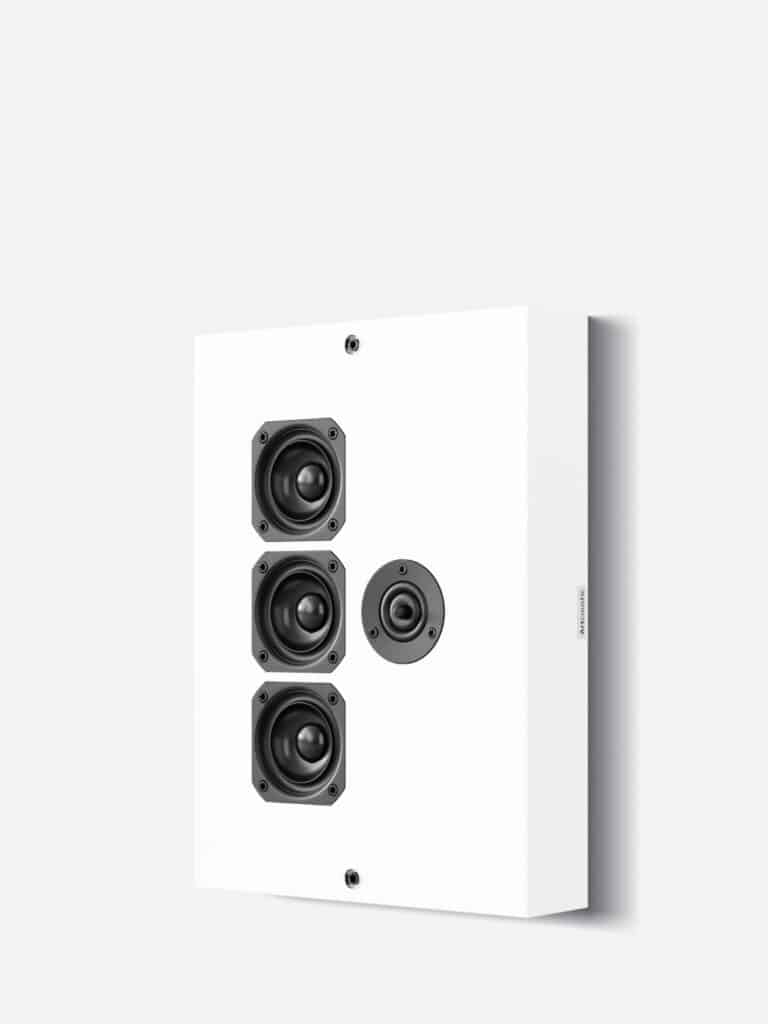 The SL Series has been subjected to several years of intensive testing and fine-tuning to deliver a truly unique and groundbreaking loudspeaker range.
Specifications & Customization
Operating Range: 60 Hz (-3dB) to 40 Hz
Sensitivity: 94 dB
SPL: 105 dB
Weight: 3.5 kg
Dimensions: H: 370 W: 270 D: 67 mm
Cabinet: Any color/finish
Standard cabinet colors are black/white
NB: Please download the user manual for the full specification.




The A6 is a true high SPL all-rounder and can be used as a single sound reinforcement speaker, or mounted as multiples with adjustable angles.
It also functions well when wall-mounted or ceiling-mounted as surround and overhead speakers in larger sound pressure level demanding cinema applications. The Spitfire Series is designed for the finest dedicated home cinemas, with different configurations to suit almost any room size. Its slimline profile, and adjustable vertical and horizontal array, are combined with an articulated performance, making it the ideal choice for high-end cinema rooms.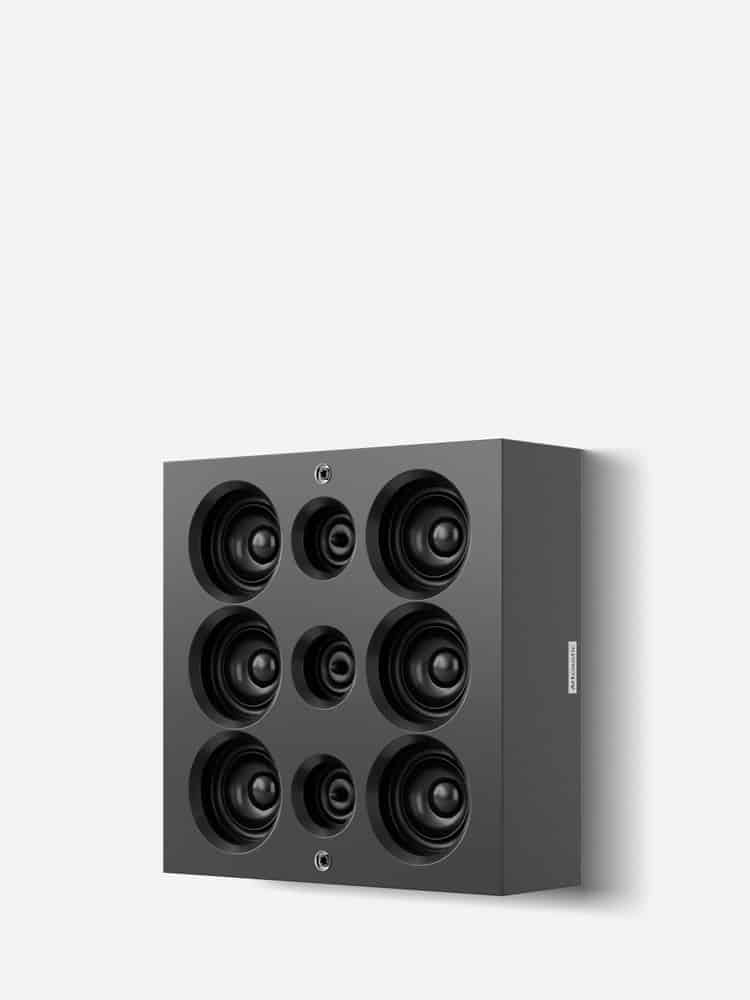 The Spitfire Series has been engineered to produce exceptional sound pressure levels, normally only associated with typical professional audio products. For the most impressive performance, partner the Spitfire speakers with one of the powerful Artcoustic subwoofers – an ideal setup for small, medium, and large size rooms.
Specifications & Customization
Operating Range 70 Hz (-6dB) to 20 kHz
Sensitivity: 98 dB
Max SPL: 119 dB
Weight 5.5 kg
Dimensions: H: 280 W: 280 D: 99 mm
Cabinet: Black SL Finish
Advertisement
[adrotate banner="30"]