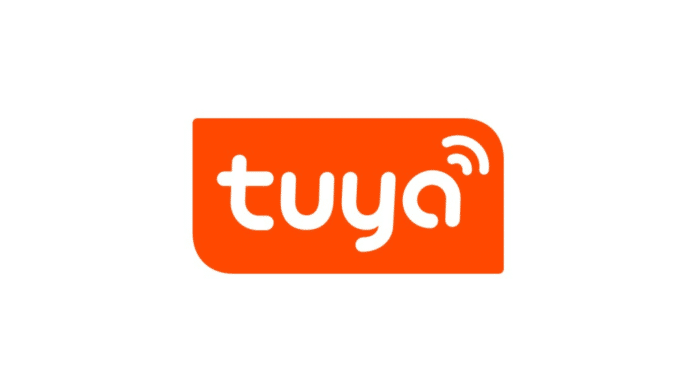 Advertisement
[adrotate banner="23"]
Tuya Smart a global IoT development platform service provider, recently launched the world's first 5-inch Smart Control Panel Solution for smart homes that features Matter and Alexa Built-in. The solution was launched at the Connections 2023 conference in Frisco, Texas, with the potential to help customers launch smart central control panels for international markets more quickly and smoothly.
The launch is targeted at the North American markets and can address issues with ecosystem compatibility and product connection. Due to issues like their products not functioning when the network has been cut off and not being compatible with the mainstream ecosystem, many smart home device manufacturers are hesitant to approach the international market. With the Smart Control Panel Solution, customers can create independent, controllable, and more distinctive smart home devices under their own brands based on Tuya's PaaS2.0, which can be connected and controlled by a central control panel, and further develop a comprehensive software and hardware ecosystem and expand their smart home business into international markets.
Advertisement
[adrotate banner="34"]
According to Parks Associates' report "Next-Generation Smart Home: Building for the Future", published in April 2023, 41% of U.S. internet households have smart home devices, and more and more homes are implementing smart home solutions. The central control panel, with its graphical screen and capacity to handle interactions between smart devices, has gained popularity in the North American market.
The world's first Smart Control Panel Solution that incorporates Matter and Alexa built-in helps customers realize software and hardware ecosystem compatibility.
To achieve seamless product interconnection, devices must meet the various environmental requirements and usage habits of users on various occasions. For example, in the North American market, manufacturers need their smart devices to work with popular smart ecosystems like Alexa to better serve local consumers, but the barriers to entry and deployment costs can be very high.
To solve this problem, Tuya Smart has built a more suitable platform for customers to enter the local ecosystem. Utilizing Tuya's Solutions for Matter, manufacturers can make their Matter devices compatible with a variety of smart ecosystems and brands, as well as easily interact with non-Matter devices. Additionally, Alexa Built-in enables consumers to directly control smart devices at home and complete multiple commands, such as setting alarm clocks, listening to weather reports and instructing robot vacuums, through Alexa's voice commands.
Moreover, the Smart Control Panel Solution provides multi-dimensional support for customers. First, it connects to a significant number of Alexa devices and Tuya-enabled smart products, resolving the issue of isolated information exchange across different brands and various product categories; second, customers can develop their own brand of smart home devices based on Tuya IoT Development Platform; and all these devices can also be controlled through the Smart Control Panel Solution. This means customers will significantly broaden their smart hardware reach while the Smart Control Panel Solution penetrates the consumer market.
Customers receive more from Tuya Smart than just a screen – they also have access to technology and ecosystem support. Customers can quickly enter international markets by relying on Tuya Smart's core technology and strong ecosystem, building a customized smart home product portfolio with integrated IoT solutions for software and hardware and using the Smart Control Panel Solution as an entry point to promote new business growth, improve their competitiveness in global markets, and seize opportunities in the vast market, according to a Tuya Smart representative.
With Tuya Smart's robust edge computing capabilities, the Smart Control Panel Solution enables the central control panel to function without interruption even when a large number of smart devices are connected. Its built-in multi-module gateways, such as Zigbee and Bluetooth, can easily handle cross-gateway communication, enabling localized control of smart devices even in a weak or disconnected network environment.
In addition, the Smart Control Panel Solution allows for simultaneous connections of 2.4GHz and 5GHz dual-band Wi-Fi signals, ensuring that users can interact with smart devices and central control panels without any interruptions when they are connected to networks using various protocols.
Large model design applications and other solution advantages help customers strengthen product competitiveness.
In the past, consumers had to put equivalent function buttons on the wall or download various apps on their phones in order to operate devices at home, which raised cost. The Smart Control Panel Solution greatly improves the effectiveness of smart home interactions, making it simple for even the elderly or young children to get started. It does this by integrating all of the conventional function buttons on a single screen and allowing users to make commands to the TV, refrigerator, robot vacuums, speakers, lighting fixtures, and other networked devices at home through a variety of interactive methods. The Smart Control Panel Solution is designed to be in line with the aesthetic standards and practical requirements of users for its interaction experience, interface design, and transformation standards.
In terms of interaction experience, end-users will get a "you get what you see and what you touch" engagement experience, thanks to the solution's multi-way interaction that combines voice, vision, and gesture. For example, one can directly slide the screen to precisely open or close curtains.
In terms of interface design, the flip-clock-themed screensaver that is integrated into the Smart Control Panel Solution creates a stunning and useful interactive experience, following contemporary trends and making the area more lively. The Smart Control Panel Solution features a total of five themes. Two of the themes, Desert and Mystery, are designed and created through Midjourney to meet people's individualized needs amid the rapid development of generative AI technology.
To better help customers expand into the North American market, the Smart Control Panel Solution comes ready to meet local design standards, and such products meet the installation requirements of local electricians. The Smart Control Panel Solution will enable customers to help end-users realize smart homes by changing simply one conventional switch. The replacement is inexpensive, highly efficient, and suitable for renovation projects.
Smart central control panel will become part of the home infrastructure. Tuya's innovations will enable customers to achieve growth
Due to the growing popularity of smart central control panels in overseas markets, they are becoming part of the home infrastructure and playing a crucial role in the smart home scenario.
Prior to the launch of this new 5-inch Smart Control Panel Solution, Tuya Smart successfully launched the 4-inch, 3.5-inch, and 10-inch Smart Control Panel Solutions. Through the continued exploration of numerous scenes and accelerated deployment of various specifications and sizes of the central control panels in the home, hotel, and other industries, Tuya Smart will bring customers richer application scenarios and market channels to further promote the smart central control panels as part of the home infrastructure.
Smart home connectivity is currently undergoing another transformation through generative AI technology. Humanized whole-house active intelligence will arise from the coupling of generative AI and whole-house intelligence due to better machine skills and memory capacity, which can learn and observe user habits. Tuya Smart has already started to plan the hardware and software ecosystems, multi-scene applications, and other dimensions in the wake of this technological revolution. As technology development continues, Tuya Smart will continue to support clients, forge unique competitive advantages, embrace the IoT ecosystem, and achieve multi-scene and cross-industry smart business development.
Advertisement
[adrotate banner="30"]