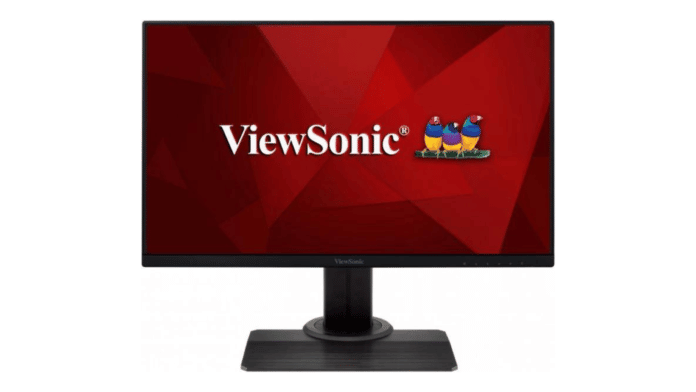 Advertisement
[adrotate banner="23"]
ViewSonic's newest professional gaming monitor, the XG2431, has been released in India. It was made available for purchase on Amazon Prime Day. The XG2431 is a sleek and powerful 24-inch monitor with the world's most responsive IPS panel in a gaming monitor. It has a response time of 0.5ms (GtG), which is incredibly fast.
Blur Busters, an industry authority on smooth motion, approves the monitor. The 240Hz, AMD FreeSync Premium-certified display delivers a smooth gaming experience. The ViewSonic XG2431 comes with 1920 x 1080 Full HD (1080p) resolution with adaptive sync for variable refresh rates (VRR) from AMD and NVIDIA.
Advertisement
[adrotate banner="34"]
The monitor's innovative ViewSonic PureXP technology uses superior backlight strobe technology to decrease motion blur, picture ghosting, and strobe crosstalk. The technology offers four intensity levels (light, regular, intense, and ultra) and an optional Custom XP+ mode in which users may tweak reaction times to 0.1ms or obtain a brighter overall image with backlight strobe. As a result, the display offers outstanding blur reduction and enhanced visual clarity in fast-paced competitive games.
With an industry-leading response time coupled with spectacular true-to-life colours and VESA Display HDR 400 certification that promises a high-fidelity image, the XG2431 levels the playing field between the gaming enthusiasts and the pros in competitive First-Person Shooter (FPS), Multiplayer Online Battle Arena (MOBA), and Real-Time Strategy (RTS) games effortlessly.
Commenting on the new launch Mr. Sanjoy Bhattacharya, Director Sales and Marketing, ViewSonic India said, "At ViewSonic product innovation for the gaming community is one of the prime focuses of our business in India. The new gaming monitor, XG2431 is the most responsive IPS screen designed for a spectacular home gaming experience, loaded with attractive features and the latest technology a user needs for high-performance gaming. The monitor is affordably priced to expand our market reach and is ideal for both casual & enthusiast gamers."
This gaming monitor's unique selling point is that it was the first in the world to receive certification under the "Blur Busters Approved 2.0" programme. To qualify, it had to meet the stringent display motion testing requirements established by Blur Busters. As a feature of this certification, the XG2431 has pre-tuned blur reduction settings for strobing and support for an extra tuning utility that can be used to adjust and improve reaction times and backlight strobe.
To sweeten the deal, the monitor includes a frameless design and an ergonomic stand with tilt, pivot, swivel, and height adjustments so gamers can angle and move the display to their comfort.
With Mouse Anchor, gamers may enjoy drag-free mouse movement. It minimises cable slack and enhances precision by keeping the mouse cord firm in combat, making it the ideal solution for a gamer searching for a delightful experience.
Advertisement
[adrotate banner="30"]