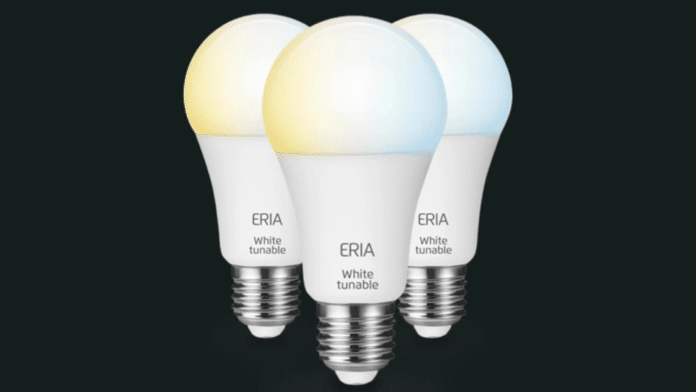 Advertisement
[adrotate banner="23"]
Vivint Smart Home, a leading smart home company, recently announced Vivint Smart Lighting, an elegant lighting solution designed to make homes safer, smarter, and more sustainable. Vivint Smart Lighting enables you to place switches anywhere, doesn't require electrical work, ensures dependable connectivity, and expands the smart home capabilities in your home.
"Smart lighting has been one of our top requested categories and we're thrilled to bring this experience to customers," said Jim Nye, Chief Product Officer at Vivint. "In developing Vivint Smart Lighting, our goal was to create the most user-friendly and effective lighting solution that overcomes common pain points and integrates seamlessly with the Vivint platform. We're excited to bring this new category to the Vivint suite and to continue expanding the power of our smart home ecosystem."
Advertisement
[adrotate banner="34"]
Vivint Smart Lighting consists of three core pieces, including:
Vivint Smart Light Switch: Vivint Smart Light Switch covers up existing light switches and wall plates, regardless of whether you have toggle or rocker switches, with no electrical work required. It can also be placed on surfaces without existing switches, allowing you to "rewire" your home without ever touching a wire. Vivint Smart Light Switch also gives you the ability to dim your lights with intuitive controls at the switch, with your voice, or through the Vivint App.
Smart Bulbs: Powered by Zigbee, Smart Bulbs replace your existing light bulbs and come in a variety of options, including Standard A19 bulbs, Flood bulbs (BR30), and LED recessed lights, with additional bulbs coming soon. Vivint Smart Lighting is also compatible with most Zigbee-powered bulbs, providing even more flexibility for your lighting choices.
Vivint Smart Lighting Bridge: A dedicated bridge providing dependable wireless communication between Vivint Smart Lighting products and the Vivint Smart Hub, enabling flawless integration with your Vivint smart home system, and expanding your smart home and smart security capabilities.
Highlight Features:
Intelligent Connection: By integrating seamlessly with your Vivint system's automation capabilities, Vivint Smart Lighting comes to life and works alongside existing Vivint sensors, cameras, and other products so your home can work for you. Simply adjust your settings to make your home automatically come to life as you drive up, so you never come home to a dark house, or create custom actions to automatically arm your home and turn off the lights as you climb into bed. The possibilities are endless.
Introducing Away Lighting: Vivint Smart Lighting also powers Away Lighting, an all-new feature that makes it appear you're always home, even when you're not. Using drop-down settings, you can automate Vivint Smart Lighting throughout your home and set your lights to turn on and off in a natural way that makes it appear your home is always occupied.
Smarter Security: By integrating seamlessly with your existing Vivint Smart Home system, Vivint Smart Lighting expands the capabilities of Smart Deter, an existing feature that intelligently detects and deters potential threats around your home with audible and lighting alerts. For example, when your Vivint Outdoor Camera or Doorbell Camera Pro detects someone in your set Deter Zone, Vivint Smart Lighting can automatically turn on – just like it would if someone was home and checking in on what's happening.
Easy to Expand: It's simple to customize and expand light switch placement throughout your home with Vivint Smart Lighting, enabling you to place a switch where one doesn't exist or control lights from across your home. Plus, the hassle-free installation saves you time and effort, providing a convenient solution for today's busy lifestyles. Vivint Smart Lighting is also connected through a dedicated and robust Zigbee network that doesn't rely on Wi-Fi or bog down your network like traditional smart lighting solutions often do.
Easy to Control: Many smart lighting solutions today rely on a constant power source that can be interrupted by the light switch, resulting in a loss of connection to your smart lights when the switch is turned off. Vivint Smart Lighting eliminates the confusion around how to control your lights by making them controllable from any location without shutting down the power to your Smart Bulbs. Whether it's through your Vivint Smart Light Switch, your app, or your voice, Vivint Smart Lighting is always ready.
For more information, visit https://www.vivint.com
Advertisement
[adrotate banner="30"]